Are you looking for a great retirement gift for a nurse? Well, don't look any further. I've researched many hours to find the best retirement gifts for a nurse and listed them in this article.
The best retirement gift for a nurse is a gift that matches his/ her personality, hobby, or plans for retirement. You give a gift that is related to their career as a nurse or a gift that helps them to enjoy the new chapter in their life: retirement.
To help you find the best retirement gift, I've listed 50 amazing retirement gifts for a nurse below. And divided them into the following categories: traditional, personalized, books, gift baskets, wellness, travel, outdoor, electronics, and funny retirement gifts. This way, you can easily find the retirement gift that matches him or her best.
Thank you for supporting Retirement Tips and Tricks: Please note that links in this article are affiliate links. When you make a purchase using these links, we may get a small commission, at no extra cost to you.
Traditional Retirement Gifts
The most traditional retirement gift is a (gold) watch. This tradition started at Pepsi Co in the 1940s. Pepsi gave away 18kt gold watches to their retiring employees. It was a symbol of "you gave us your time, now we give you time."
That tradition is still alive today. It has evolved and modernized, but the symbol of giving time is still one of the most popular retirement gifts. And you don't have to be an employer to give a watch. You can give a watch as a co-worker, spouse, friend, or family member. Where it can symbolize: "let's spend more time together" or "wish you the best time in retirement." Or as a thank you: "thank you for your time…"
1) Original Grain Wood Watch (Men)
This Grain Wood Watch is a very original watch. It's made from American Oak Whiskey Barrels (reclaimed beer barrels). If you buy this watch, you also help to protect the earth. For every watch sold, they plant one tree through Trees For The Future. And they planted over 500,000 trees so far. It has a scratch-resistant crystal glass, is splash-proof, and has a stainless steel bracelet.
2) Rose Gold-Tone Watch from Michael Kors (women)
This Michael Kors rose gold-tone watch is a great traditional gift for a female nurse. Here are the facts of this watch: Quartz movement with analog display, 39 mm stainless steel, three subdials, and date window, water-resistant to 330 ft (100m). So, the watch is suitable for swimming and snorkeling, but not for scuba-diving.
3) Michael Kors Gold Watch (men)
If you want to stick to the tradition, then this gold watch from Michael Kors is a good option. I like Michael Kors watches. And this particular watch has a Stainless-Steel-Plated Strap, mineral crystal, and Quartz movement with chronograph analog display.
4) GPS Golf Watch – Garmin (men & women)
This GPS Golf Watch from Garmin is the perfect traditional retirement gift for nurses who love to golf or planning on golfing in retirement. This watch can measure shot distances, has auto-recording for post-round analysis and step tracking.
5) Rose Gold Samsung Galaxy Smartwatch (women)
This Rose Gold Smartwatch is a great watch for a female nurse who likes to be active and track her health in retirement. Facts: built-in health tracking, Bluetooth connection, days without charging, pairs with both Android and iOS smartphones. The watch is available in two sizes and three colors.
Personalized Retirement Gifts
A personalized gift really shows how well you know a person and allows that personal connection to shine through. With a personalized gift, you materialize the relationship and special bond you have with the retiree.
Perhaps, you have an inside joke that only you two understand. Or you know someone loves a product very much, and you can make it extra special by giving that product with the nurse's name on it.
6) A Photo print on Canvas
A (group) photo or photo collage on canvas is always a nice retirement gift. You can give a group photo with all the nurses or colleagues he or she worked with or a family picture. Or if you organized a retirement party, you can frame print the best photo on canvas for them to keep as a great memory.
7) Masterclass By The Best In The World
And in my opinion, the number one best retirement gift is an All-Acces Pass to Masterclass. From a cooking Masterclass by Gordon Ramsey, Tennis Masterclass by Serena Williams, or a writing Masterclass taught by Dan Brown, etc. MasterClass offers a wide variety of online masterclasses taught by the best in the world. Check out all the masterclasses available here.
You can gift the retiring nurse the gift of learning something new, have something fun to do, and explore a whole new world of possibilities, hobbies, and passions in retirement. How great is that?!
8) Piece of wall Art
A nurse who loves a bit of art will love a piece of canvas wall art as a retirement gift. You can choose art prints by room, style, color, or subject. They have different styles from pop art, oil painting to scenic photography. If you know what he/ she loves, then you definitely will find something great at the Icanvas store.
9) Black Leatherette Serving Tray with Decanter & 2 Glasses
A nurse who loves a bit of Whiskey, Scotch, or Bourbon will love this personalized decanter set as a retirement gift. The serving tray has a black leather bottom, the lowball glasses hold 8oz. each. And the decanter holds 23oz and is from a crustal design that for sure will impress family and friends. And you can put their name or initials on the decanter and glasses to make it extra special. You can choose between all different sorts of designs and choose what fits the retiree's personality best.
10) Engraved Tea Box
A nurse who loves tea will love this personalized engraved tea box. The tea box has adjustable slots so it can hold a wide selection of the nurse's favorite tea flavors. And you can personalize the glass with their name or short message.
11) Retirement Plaque for Excellent Nurse
This wooden retirement plaque is specially made for retired nurses. With the text: "A nurse is rare to find, hard to tell goodbye and impossible to forget. Happy retirement (name)".
It's a natural wooden plaque with its own unique coloration and wood grain pattern. The plaque is 7 inches by 9 inches and is 3/4 inch thick. It's engraved in the USA, and the engraving and plaque color may vary slightly because each piece of wood is unique.
12) Hardwood Jewelry Box for Nurses
This hardwood jewelry box is specially made as a gift for retiring nurses. With the text:
"You walked the halls tirelessly through the years. You worked hard. Shift after shift. To make sure you met the needs of so many in your care. You skipped lunch, rarely took a break, and selfishly ignored your own needs. The care you provided always exceeded the standard: you made sure you went over and above. You treated each patient as though they were your own family. Know that as you go forth in your retirement, you made a difference in the lives of many."
13) Growler Gift Set with 4 Pint Glasses
A beer-loving nurse will love this personalized Growler Set as a retirement gift. It contains a glass beer growler with 4 beer glasses where you can put the retiree's name or initials on. You can choose between different designs to see what fits the nurse best, from cafe-design to more professional brewery design.
14) Laser engraved BBQ Grill Set
This engraved BBQ set is a perfect retirement gift for a nurse who loves to grill. The bamboo box is laser engraved (up to 15 characters and choose between 6 styles) and comes with a spatula, fork, and tongs made from rust-resistant stainless steel.
Retirement Gift Baskets
It sometimes hard to choose a retirement gift because there is so much out there. And therefore, a gift basket is a great retirement gift because it offers a range of different food and drink products and a variety of gifts that the retiree loves. It's multiple gifts wrapped into one. And below I've listed six great gift baskets so you can choose which basket fits the retiree's cravings best;
15) Picnic Gift Basket
A nurse who loves to picnic or wants to picnic more in retirement will be glad to receive this Picnic Gift Basket with your choice of two wines or champagne and savory gourmet crackers, cheese, sausage, and other gourmet snacks.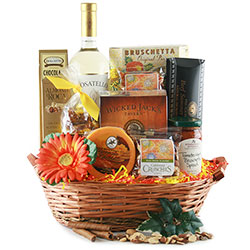 Picnic In The Park – Picnic Gift Basket
16) Dom Perignon Gift Basket
Celebrate her or his retirement with a Dom Perignon Gift Basket filled with delicious gourmet snacks and a bottle of Dom Perignon. A nurse who loves the finer things in life will love this retirement gift. Or you will surprise a nurse who worked very hard and won't expect something extravagant as this.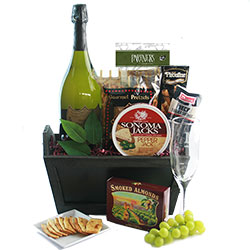 Dom Perignon Greetings – Wine Gift Basket
17) Wine Gift Basket
A nurse who loves wine will be joyful to receive this Wine Gift Basket as a retirement gift. It's filled with a collection of divine truffles, sweets and your choice of three wines or champagne.
18) Spa & Chocolate Gift Basket
Is the retiree in need of a bit of relaxation and loves chocolate? Then you can't go wrong with this Spa and Chocolate Gift Basket filled with different chocolates and Spa tools: hand softening gloves, skin polishing towel, satin sleep mask, lavender bath salts, wooden body massager and Pomegranate & Passionfruit Body Lotion and Spray.
19) Spa & Champagne Gift Basket
A retiree who needs to relax in retirement and loves champagne will love this Spa & Champagne Gift Basket. It contains your choice of wine or champagne and is paired with an amazing collection of pampering essentials and savory snacks.
20) King Gourmet Gift Basket
A nurse who loves all sorts of gourmet snacks will surely love this King Gourmet Gift Basket filled with a great gourmet collection from decadent cheese and crackers rich and delectable sweets. A Kingsize Gift Basket to start retirement in a delicious way.
Read more: 25 Fantastic Retirement Gift Basket Ideas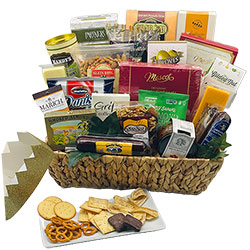 Fit for a King – Gourmet Gift Basket
Best Books for retired Nurses
Books let you travel without moving your feet. So giving a book is always a great retirement gift. You send the retiree on a mental vacation for (almost) free. It's much cheaper than to send them on a real vacation ;). And to help you out finding the best book for your retiring nurse I've listed one of the best retirement books, coffee table books, and other inspiring books below;
21) Redefining Retirement For Nurses: Finding Meaning After Retirement
This book: Redefining Retirement For Nurses, shares stories of 26 retired nurses who have found meaning in various ways after their retirement from nursing positions. This book helps nurses expand their ideas about retirement and how to transition into a meaningful retired life with the skills and achievements they have gained in nursing. One of the best books about retirement for nurses.
22) How to retire Happy, Wild and Free
This book: How to retire Happy, Wild and Free has inspirational advice on how to enjoy retirement to its fullest. The author shares wisdom about how to live an active and satisfying retirement. He shares tips that are suitable for every type of retiree.
23) The Bucket List: 1000 adventures big and small
The Bucket List is an excellent book for every nurse who wants to travel, make their bucket list dreams come true, or need extra inspiration on what to do in their retirement. This book is filled with 1000 ideas, great photos, and worldwide locations. It will inspire the reader to make the most out of their retirement.
24) If I Live to Be 100: The Wisdom of Centenarians
Everyone wants to live as long and as healthy as possible. And this coffee table book: If I Live to be 100 by Paul Mobley can inspire every retiree. He photographed and interviewed more than 50 extraordinary Americans who celebrated their one-hundredth birthday. They share a century of insights and wisdom. A great retirement gift for every nurse that wants to live a long and happy retired life.
25) The National Parks: An American Legacy
Nature lovers will enjoy this coffee table book: The National Parks: An American Legacy as a retirement gift. It tells the story of the parks through the photography of Ian Shive, today's leading national park photographer, as well as through essays by conservancy groups from across the country: leading naturalists, scientists, explorers, and artists. A great gift for a nurse who loves nature or is planning on visiting one or multiple National Parks in retirement.
Spa & Wellness Retirement Gifts
After so many years taking care of others, it's time for a nurse to take care of themselves in retirement. And that's not an easy task for most nurses, because they are used to ignore their own needs to help others selfishly. So you can give one of these wellness gifts to help them out:
26) Massage Chair
You can help the retiring nurse in relaxing in retirement by giving a massage chair. It's an extravagant gift. You can give it personally or collect money to give this chair as a retirement gift together with others. The retiree can select their massage style and adjust the speed and strength. There are 3 level airbag strength control and 3 level massage speed control. And the retiree can enjoy their own playlists and music selections simply by connecting their iPhone or Android device to the Bluetooth connectivity feature. Also. this massage chair comes with a 3-year warranty.
27) Foot massager Machine
A foot massage machine is a great retirement gift for a nurse who was always upon her or his feet to help others. A foot massage improves blood circulation, helps in relaxation, promotes better sleep and relieves body pains. So an overall great gift to give someone and wish them a happy and healthy retirement.
28) Back Shoulder and Neck Massager
Another great gift is this back, shoulder and neck massager. The 8 kneading massage nodes provide a deep massage to the nurse's tissues and muscles. It uses Shiatsu based therapy to provide a soothing and relaxing experience to strained muscles. A nurse who always complained about back, shoulder and neck problems will surely love this gift.
29) Meditation Cushion Set
Another way to relax and take good care of your health is meditation. The practice of meditation has been proven that it will result in a happier and stress-free life. It helps to cope with negative thoughts, worries, anxiety, and all other factors that can prevent us from feeling happy. And by giving a meditation cushion set you directly stimulate and wish someone a happy and stress-free retirement. You can add also a Tibetan Singing bowl to your retirement gift to make it a complete set to calm the mind.
30) Tibetan Singing Bowl Set for Meditation
Tibetan singing bowls have been used for centuries for healing and meditation purposes. They create a range of sounds to restore the normal vibratory frequencies of diseased and out-of-harmony parts of the body, mind, and soul. If you wish the retiree a more balanced and calm mind you can give this Tibetan singing bowl as a retirement gift. They can use it during meditation sessions or other occasions when they feel stressed.
Travel Retirement Gifts
If the retiree is planning on traveling in retirement, then a travel-related gift is a perfect retirement gift. And because we're full-time travelers, we've tested a lot of gear and products over the years. And the products listed below are products we use all the time and will definitely be a success as a retirement gift for a traveler.
31) Lightweight Travel Hammock – La Siesta
This lightweight travel hammock is our favorite travel accessory. We use it all the time and can recommend it to everyone who is planning on traveling. Whether we're road-tripping through Europe, going backpacking in Asia, or going anywhere else in the world, it's always with us on the road. It's very light and comes in a small package, so it fits in every travel bag.
This hammock from the brand La Siesta is made from parachute silk and very easy to use. A great retirement gift for any type of traveler. There is a one-person hammock and two-person hammock.
32) Daypack – The North Face
A high-quality daypack is a must-have for every traveler and can be a great retirement gift. It took us a while to find the perfect daypack until we found this daypack from the brand The North Face. It's is a very versatile daypack and can be used for any occasion.
The daypack has a 15-inch laptop compartment, a big compartment for electronics, travel gear, and clothing. And two smaller compartments in front that can be used for wallet, passports, journal, etc. and two side pockets for shoes, water bottle, or camera tripod. The daypack also has custom injection-molded shoulder straps, a padded mesh back panel, and a breathable lumbar panel. This makes it very light and comfortable.
33) Leather Hanging Travel Toiletry Kit
Many travelers know that you don't have a lot of space in the bathroom while you're on a trip. You don't want your toilet bag to fall off something or become dirty or wet. So that's why this leather hanging toiletry bag is a traveler must-have. And is a great retirement gift for a traveling nurse: it's handy and stylish too.
34) Packing Cubes – Eagle Creek
Everyone who loves to be a bit organized while traveling will love these packing cubes as a gift. We love it because we want to travel as light as possible but also carry enough clothing with us for a couple of weeks, without washing. And these packing cubes from Eagle Creek will do the trick. They can carry more, using less space in their travel bag and it's also more organized. You can get the retiree different sizes and colors so they can organize their clothes easily.
35) Scratch Off Map of The World
With this scratch off world map, the retiree can celebrate his or her travel destination in retirement by scratching off all the places they have traveled to. You can give a World Map, but also a Scratch-off USA poster with US capitals, 59 National Parks, and state flags if the retiree is planning on traveling through the USA.
Read more: The 50 Best Retirement Travel Gifts
Outdoor Retirement Gifts
A nurse with love for the outdoors can appreciate a retirement gift that helps them to enjoy the outdoors even more. You can give a retirement gift that the retiree will enjoy or a gift that the retiree can enjoy together with his or her grandchildren. And
35) Inflatable Stand Up Paddle Board
Supping has become such a popular sport worldwide. And that because it's not too difficult, it's doable for any age and it gives you a relaxed feeling on the water. A lot of retirees love to do Stand Up Paddle Boarding in retirement, so it's an excellent gift for a nurse who likes to be active in the water. This inflatable stand up paddleboard can be used in a calm ocean, lakes, and rivers, etc.
36) XL Charcoal Grill
Retirement is the perfect time for BBQing. And a nurse who loves to grill will appreciate this XL Charcoal grill as a retirement gift. It has a total cooking area of 816 square inches. You can customize the cooking temperature, and reloading or stoking charcoal is made simple. A great gift for a retiring nurse who loves to host BBQs, lunches, or dinners in their backyard. You can add a BBQ apron with the text: Grillin & Chillin and a BBQ Toolset to the gift.
37) Inflatable Kayak
This 2-persons inflatable kayak from Intex is the #1 bestseller on Amazon. And is a perfect retirement gift for an adventurous nurse who lives near lakes and mild rivers and wants to be active in the water. Or has grandchildren that will love this too.
38) Outdoor Patio Lounges Chairs Set
Retirement for most people is all about relaxing. And this lounge chair set will help the retiree relax and unwind in their backyard, pool area, or at the lake.
39) Outdoor Lounge Sofa (6 pieces)
This easily reconfigurable sofa set is the ultimate retirement gift for a nurse who loves to spend in their backyard but is missing comfortable furniture or needs an upgrade. On this sofa, there's enough room to seat 4-5 adults comfortably and comes with thick outdoor cushions and a coffee table.
Electronics Retirement Gifts
It's fun unwrapping the latest technology, whether it is a fun new gadget to play with or an essential upgrade to one of your existing devices. Even the less tech-savvy nurses can appreciate a technology gift that makes things faster and efficient for them in retirement. And here are five great electronic retirement gifts for a nurse:
40) Noise-canceling Headphones – Sony
Noise-canceling headphones are designed to reduce unwanted ambient sounds using active noise control. They help you sleep better in a noisy vehicle and alleviate fatigue when traveling or anywhere around the house. This headphone from Sony is the industry leader and does not only cancel noise but is also an excellent headphone for listening to music in high-quality.
41) Polaroid Camera – Fujifilm Instax
This is old-school mixed with new technology. A perfect retirement gift for a nurse who wants to capture the most amazing moments in retirement on polaroid. Whether they're traveling or want to take fun pictures together with his or her grandchildren. The polaroid camera from Fujifilm comes in different colors and variations: Classic, Mini, and Square.
42) Digital Wifi Picture Frame
This Digital Wifi Picture Frame is the perfect retirement gift to share pictures instantly with loved ones around the world. With this digital picture frame, the retiree can share their digital photos and videos directly from social media, camera, and their phone onto this frame. But also friends and family can share photos with this frame from anywhere in the world.
Great for staying connected with kids and grandkids who live far away or are traveling. It's an easy set-up, has 8GB internal memory, supports USB stick, SDHC, and SDXC cards. And video and photo sharing work by email or via the Pix-Star app (iOS and Android) on a smartphone. You can choose between the 10-inch or 15-inch digital picture frame for the retired nurse.
43) Portable Projector – Vankyo
This small portable projector is ranked as the #1 portable projector industry for playing videos, TV series, photos sharing, football matches, etc. It can be easily connected with a smartphone. And connects to PS3, PS4, X-Box One, or Wii as well. If the retiree loves to watch sports, TV series, or movies, then this will improve his or her experience for the better. It makes it possible to watch entertainment anywhere he or she wants.
44) Apple iPad
Suprise the retiree with an iPad. It's a great tool that gets things done easier, faster, and more efficient. Whether it's taking pictures, face-timing with family and friends, or watching TV series in high quality. An iPad is the most complete and versatile retirement gift out there. And it will be very much appreciated.
Funny Retirement Gifts
Retirement is the perfect occasion to joke around and have some fun with the retiree and about retirement. And here are a couple of funny retirement gifts for a nurse that will for sure be a great success.
45) Natural canvas tote bag for a retired nurse
This canvas tote bag can be used as a grocery or beach bag, and has the funny text: "I've seen it, smelled it, touched it, heard it, stepped in it. Retired nurse."
46) Two Wine Tumblers with funny text
A nurse who loves wine will love this retirement gift: two 12 oz. wine tumblers with 2 stainless steel straws and 2 straw cleaning brushes in one design gift box. With the funny text: "Retired Under New Management See Grandkids for Details". These tumblers can be used for wine, beer, cocktails, champagne, water, coffee, tea, milk, and juice.
47) T-shirt – A Nursing Legend Has Retired
This t-shirt with the text: "A Nursing Legend Has Retired" says it all. It comes in different sizes, and you can choose between men or women's t-shirt and between 5 different colors: black, navy, grey, blue, and purple.
48) Retired Wine or Coffee Tumbler Cup
This 12 oz. stainless steel tumbler can be used for any drink from wine to coffee and has the funny text: "Retired Free and Fabulous!". A perfect funny retirement gift for a nurse.
49) Retirement Pillow Cover
This retirement funny pillow cover is a fun retirement gift. It's 20×30 inches and features vibrant print on a brushed polyester sateen and has the text on the back and front: "Retired and Sleeping in Since 2019 – Today's Good Mood Sponsored by Retirement and Naps". It has an invisible zipper and eco-friendly fabric printing that will not fade, crack or bleed and lasts permanently.
50) Retirement Foam Beer Can Sleeves
These beer can sleeves with the funny text: "Retired not my problem anymore" are the perfect retirement gift for a nurse who loves a cold beer or can soda. It's a sixpack and is machine washable. It can fit 12 oz cans or 12 – 16 oz bottles and keep them beverages cold while cruising on a boat or car.
Recommended Articles
The following articles might be interesting for you to read as well: