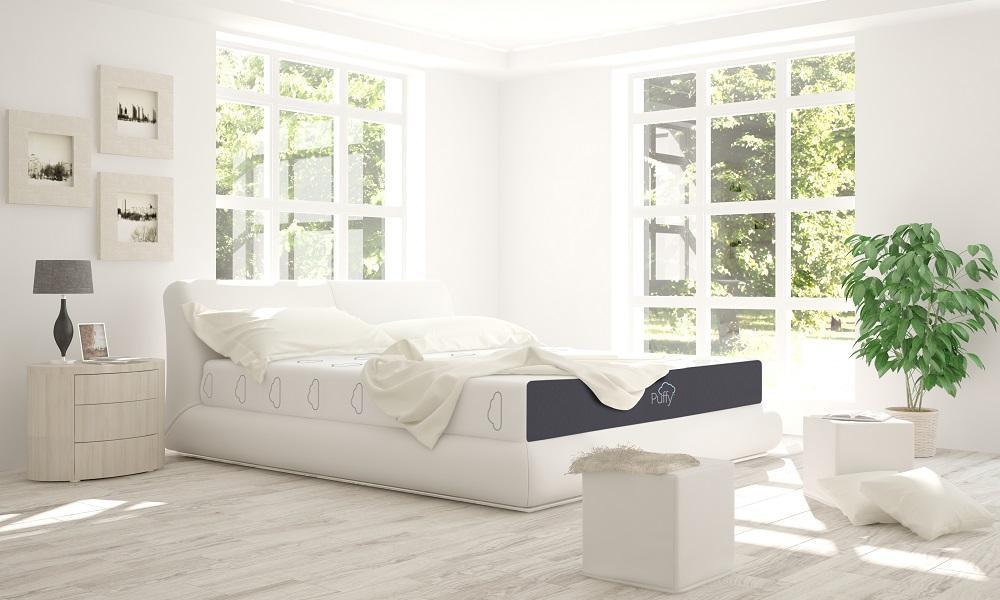 Just a heads up, this post contains affiliate links. As an Amazon Associate I earn from qualifying purchases. Purchases you make through these links may earn us a small commission, at no extra cost to you.
Best Investment for Retirement
If you want to make the most out of your retirement, you need to be well rested to start your day refreshed and energized. So good quality sleep is essential for your body and mind to fully recover.
And that's why one of the best investments you can do for retirement is getting yourself the most comfortable mattress out there: the Puffy Mattress. It's ranked as the best and most comfortable mattress in America!
You can read the 5-star reviews and ratings and get more information here on the best thing you can do for yourself in retirement.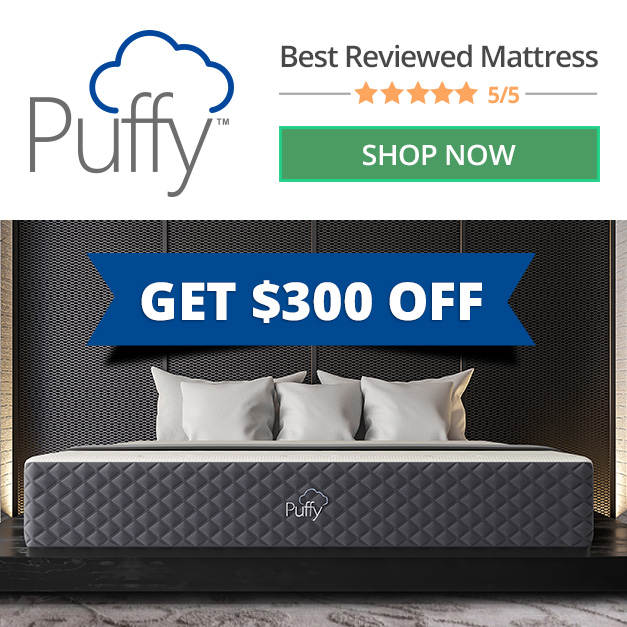 101 Days Sleep Trial
Puffy offers a 101-night sleep trial. They give you over three months to test the bed and decide whether you like it. And if you decide to keep the bed, Puffy backs their mattress with a lifetime warranty.
FREE Delivery and Returns
It's a bed in a box mattress so that means that Puffy compresses their beds into a box so it can be shipped via FedEx directly to your door. And to ensure you receive the Puffy Mattress in immaculate condition, they make, compress, and package the mattresses in smaller batches so they are only compressed for a week or two before you receive it.
And the best part is that delivery and returns are free.
Puffy Mattress Layers
The Puffy bed is designed to offer a great level of comfort that envelopes your body and adapts to your body shape. The mattress is 10-inch think and contains 3 layers of foam (Puffy Luxe contains 4 layers).
The Top Layer: is called the "Cooling Cloud Foam". It helps to draw heat away from the body and allows the free flow of air so it offers a cooler sleep surface. It's made up of gel suffused visco polyurethane foam that helps to increase the flow of air 8 times more than regular foam beds.
The Middle Layer: This 2-inch layer is known as "Climate Comfort Foam". It is a proprietary foam that acts as a transition layer between the top comfort layer and the dense foundation layer. A breathable, VPF-manufactured polyurethane foam that provides high pressure-relieving capabilities and extreme resistances to temperature fluctuation.
The Base Layer: This is a 6-inch foundation layer that offers a special level of firmness for appropriate spinal alignment. It helps in balancing the weight of the sleeper and offers improved blood circulation, pressure relief, and alleviated tossing and turning.
The company doesn't use any harmful or toxic materials in the manufacturing or construction of this mattress and rather tries to use eco-friendly products and procedures wherever possible.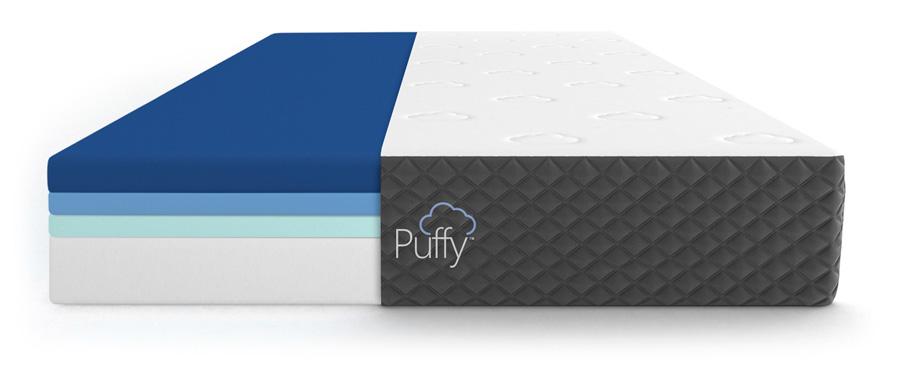 Made In The USA
The mattress has been designed and developed within the USA by the company Puffy. They had the simple idea of providing a mattress that is universally comfortable and gives a feeling like you are sleeping on a bed of clouds.
After 4 years of research, foam formulations, development, sleep trials, and countless hours of perfecting the foam layers, the Puffy mattress was crafted and developed to ensure a sleep surface that will be perfect for a night of deep, restorative sleep.
Puffy Mattress Reviews
If you're even more curious about what other people think of this mattress, check out the 5 star reviews from thousands of people.
Benefits Of Good Sleep
Retirement should be the time to do all the things you love to do and enjoy it as long as you can. And the best way to achieve that is to be well rested every morning. So, getting yourself the most comfortable mattress out there is the best investment you can do for retirement. Because a good night's sleep plays a vital role in your overall health and well-being.
Benefits of a good night's sleep:
Sleep helps reduce stress - When you don't get enough sleep your body can react by producing an elevated level of stress hormones. Deep and regular sleep can help prevent this.
Sleep can improve your memory - When you sleep well, your body is resting but your brain is busy organizing and storing memories. By getting quality sleep it will help you remember and process things better.
Sleep can lower your blood pressure - When you have higher blood pressure it increases your chances of heart attacks and strokes. With plenty of restful sleep, you encourage a constant state of relaxation. And that helps reduce blood pressure and generally keep it under control.
Sleep helps your body to fight back - While you're sleeping your body is producing extra protein molecules that can strengthen your ability to fight infection.
Sleep can help you maintain your weight - Getting enough quality sleeps keeps your hormones more regulated that affect your appetite and reducing your cravings for high-calorie foods.
Sleep puts you in a better mood - Not getting enough sleep makes you more agitated. So the better you sleep the better your ability to stay, calm, controlled and reasonable. In conclusion, it keeps you in a happy mood in retirement.
Sleep could reduce your chances of diabetes - Research studies have shown that not getting enough sleep may lead to type 2 diabetes by affecting how your body processes glucose.
Sleep helps to keep your heart healthy - A regular and quality sleep pattern can help to lower the levels of stress and inflammation to your cardiovascular system. Which, in turn, can reduce your chances of a stroke or heart condition.
Sleep can be a painkiller - Many studies have shown a link between sleep loss and a lower pain threshold. Basically the more sleep you get the less pain you might be in. And as you get older the chances of getting an injury in retirement are a bit higher and a good mattress can make this experience a lot less painful.
Sleep can make you smarter - This is not entirely true, but a great night's sleep, can contribute towards making your brain more effective and productive. You may well feel sharper, more attentive and focused throughout the day. Which can benefit you while your working on a life-goal, hobby or complicated task in retirement.