One of the best retirement gifts out there is the gift of Masterclass.
And in this article I'm going to tell you what it's all about and why this is one of the coolest retirement gifts out there. For a retiree or yourself.
Thank you for supporting Retirement Tips and Tricks: Please note that links in this article are affiliate links. When you make a purchase using these links, we may get a small commission, at no extra cost to you.
MasterClass is a streaming platform that makes it possible for anyone to watch or listen to hundreds of video lessons taught by the most successful and famous teachers in the world.
Here are just a couple of great teachers that offer a class on Masterclass: Gordon Ramsey, Aaron Franklin, Martin Scorsese, Dr Jane Goodall, Christina Aguilera, Usher, Hans Zimmer, Neil deGrasse Tyson, Stephen Curry, Carlos Santana, Ron Finley, Jimmy Chin, Serena Williams, Dan Brown, etc.
You can get access to all sorts of online classes (for any skill level) taught by the worlds greatest in:
Business, Politics and Society,
Music & Entertainment,
Design, Photography and Fashion,
Culinary Arts,
Lifestyle,
Film and TV,
Writing,
Sports and Games,
Science and Technology
As you can see there is something for everyone on Masterclass. You can gift the gift of cooking, photography, film, basketball, writing, poker and so much more. Masterclass gives you a world class online learning experience. And that is why it's such an awesome retirement gift.
Want to find out more? Check out all the Masterclasses available here.
How it works
You can get one single Masterclass with forever access or get an All-Access Pass to all the classes on Masterclass.
An All-Access Pass for $180 is a bargain compared to any other (online) course or class you want to follow. Also, if you buy one course, you can forever access that course. There's no time limit for completing it. So you can learn and go at your own pace. And if you purchase the All-Access Pass, you'll have access to the courses for as long as you have the pass.
Also, an All-Access Pass gives the opportunity to watch video lessons together with grandchildren, family members and friends who are perhaps huge fans of one of the teachers on the platform or share the same hobby or interest. It can create a bonding experience with your loved ones for life.
Wether you want to give this to yourself in retirement or you want to give the gift of Masterclass to a (new) retiree. It's a great idea because having something fun to do and learning new skills is the key to happiness in retirement. And who doesn't want to make the most out of their retirement? Or wish someone all the best and happiness for retirement?
Also being in charge of your own schedule is the biggest pleasure of being retired. And Masterclass fits right into that. Because you can attend a class whenever and wherever you feel like it.
Learn anytime, anywhere, at your own pace.
On average a class has 20 lessons with an average duration of 10 minutes per lesson. You can download lessons on your device, try condensed lessons, topic playlists, or binge right through a class. MasterClass fits in any part of your day.
Watch thousands of lessons from the best as they share their stories, skills, shortcuts, failures, and successes.
Available Masterclasses
Masterclass has 80+ classes. Below are just a couple of Masterclasses that are available on the platform to give you some inspiration of what is out there. You can check out all the available classes here.
Business, Politics and Society
In this category there is such a variety of awesome Masterclasses available by experts that are the best in business. For example:
Music & Entertainment
Check out these awesome masterclasses from the best in the business of music and entertainment:
Design, Photography and Fashion
Always wanted to know more about design, photography and fashion? Check out these masterclasses from the experts:
Culinary Arts
You or the retiree can learn from the world's best chefs with these available Masterclasses:
And so many more great chefs offer Masterclasses on the platform.
Lifestyle
Enhance your retired lifestyle with these Masterclasses:
Film and TV
Do you or the retiree have an interest in learning more about film and tv? This is the change to learn from the best: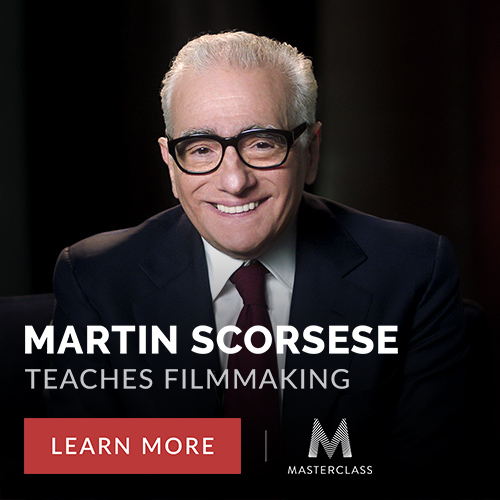 Writing
A lot of retirees like to take up writing once they retire. And these Masterclasses from the world's best writers will for sure help you get better at writing:
Sports and Games
Some of the best athletes in the world created a Masterclass for you to watch:
Science and Technology
Learning more about science and technology is alway interesting, especially with these teachers: