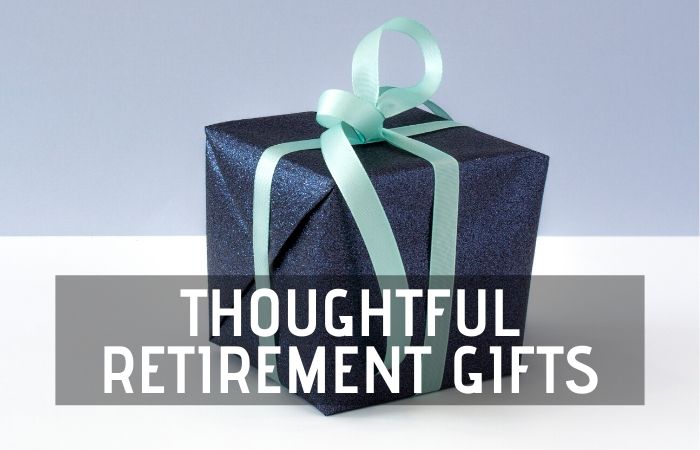 Retirement is a big achievement in someone's life. And you would like to celebrate it with a thoughtful retirement gift, that matches the retirees' plans. Well, I've listed 45 of the most thoughtful retirement gifts in this article to help you out.
Just a heads up, this post contains affiliate links. As an Amazon Associate I earn from qualifying purchases. Purchases you make through these links may earn us a small commission, at no extra cost to you.
1) Annual Membership For MasterClass (My #1 Pick)
An Annual Membership for the Masterclass platform is one of the best retirement gifts out there. What better retirement gift is a gift where the retiree has something fun to do, an opportunity to learn something new and explore new passions and hobbies in retirement.
MasterClass is a streaming platform that makes it possible for anyone to watch or listen to hundreds of video lessons taught by the most successful and famous experts in the world.
2) Champagne Gift Basket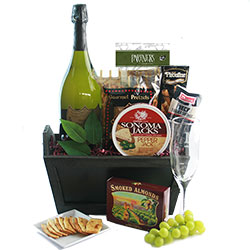 A celebration calls for champagne. And you can gift the retiree a gift basket filled with gourmet snacks and the World's Best Vintage Champagne: Dom Perignon. The retiree can celebrate their retirement in style (again) at home with this Dom Perignon Gift Basket.
Dom Perignon is one of the most recognized Champagne brands of all time. It is produced by Moët & Chandon (located in France), one of the World's largest champagne producers. And also a prominent champagne house. A bottle of Dom Perignon is aged for a minimum of 7 years, and each bottle contains grapes only from a single year. And that is the reason why this champagne and champagne gift basket is so unique. And a very thoughtful retirement gift.
3) Five Steps To Happiness In Retirement Ebook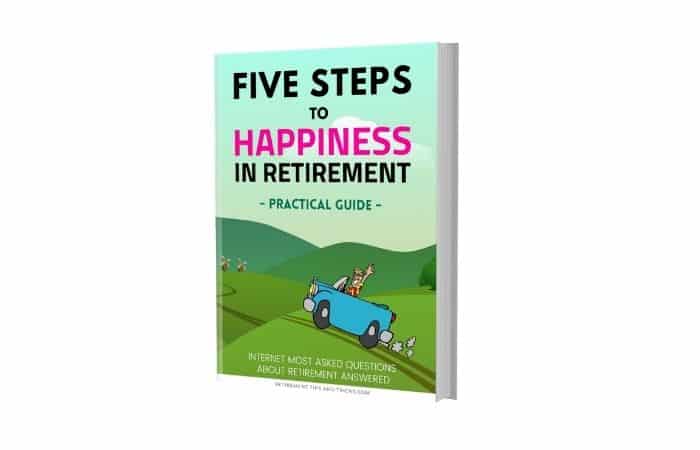 In my Ebook Five Steps To Happiness in Retirement (A Practical Guide), I explain how to find happiness and fulfillment in retirement that others take years to find in just five easy steps. This thoughtful retirement gift is available in a PDF file so that it is easy to read for everyone on each device. Buy the Ebook Five Steps To Happiness in Retirement (A Practical Guide) to give as a thoughtful retirement gift here.
4) The BroBasket for Men
The BroBasket is one of the coolest retirement gifts for men out there. Because what do guys really want? A Gift Basket filled with this favorite alcoholic drinks, that's what! It's like a booze bouquet!
You can create an amazing (custom) gift basket with his favorite alcohol, gear, and goodies. From Whiskey, Vodka, Tequila, Scotch, Gin, Rum to (craft) Beer, and also awesome engraved gifts. Retirement can't start any better for him, right?! And when he isn't a drinker, don't worry. BroBaskets also has fantastic Boozeless Gift Baskets.
5) Best-selling Book: 50 States, 5000 Ideas
Another thoughtful retirement travel-related gift is the book 50 States, 5000 Ideas. This is a great gift when the retiree has travel plans in the USA. It's a rich illustrated book from National Geographic that shares detailed travel information. And gives the reader ideas and inspiration on where to go, what to do, what to see, and when to see it in the 50 states. It is the best book out there to take with you on the road.
6) Handmade Painting
A thoughtful retirement gift is to create a handmade painting from a favorite photo or moment of the retiree. It's a unique memory, and professional painters from paint your life make sure the painting will be high quality.
7) Tumbler Cup with Thoughtful Retirement Wish
This Double Wall Stainless Steel Coffee Mug Tumbler is a funny and thoughtful retirement gift when one of your favorite coworkers is retiring. It comes with the print, "Good Luck Finding Better Coworkers Than Us!"
This tumbler cup is suitable for many occasions and can hold both warm or cold drinks. It protects the temperature for 9+ hours for cold drinks and 3+ hours when you use it for a warm drink like coffee. The BPA-free lid and unique design make it long-lasting.
7) Scratch Off World Map
A very thoughtful gift for a traveler or adventurer is a Scratch Off World Map. It's a cool retirement gift for a retiree to hang up at home and track places visited, remember past adventures, and dream about new destinations in the future. Whether they have traveled a lot in the past or have future travel plans, this gift will be a hit. And a great conversation starter.
A retiree with plans to travel within the USA or have visited a lot of states will love a Scratch Off USA Map as a retirement gift. Check out All The Scratch Off Maps from Newverest here. They get 5 Star reviews and have beautiful maps to give as a gift.
8) Engraved Beer Glass 'Not Going To Work Tomorrow'
When the retiree loves to drink a beer, why not give his new favorite glass as a retirement gift!? This 15 oz Beer Glass has the engraved text "This Beer Tastes A Lot Like I'm Not Going To Work Tomorrow"
The old fashioned shape of the beer glass makes it perfect to drink and enjoy every beer. It feels like a small traditional Beer festival like the German Oktoberfest each time you drink a beer out of this glass!
9) Wine Gift Box
Wine is always a good idea. And a Wine Gift Box filled with hand-crafted and award-winning wines is a very thoughtful retirement gift. Especially for a real wine lover.
With a Wine Gift Box from the California Wine Club, the retiree gets to enjoy the adventure of discovering wines from California's best small wineries. It's a gift of artisan wines that is handcrafted and hand-selected.
You can get their Signature Series Wines: California's highest-rated, most coveted, and limited production wines. Or send the retiree on a World Wine Tour with the International Gift Box with handcrafted wines from small artisan wineries across the world.
10) Engraved Wine Glass "I Can Wine All I Want, I'm Retired"
This wine glass is great to combine when giving the wine gift box I mentioned earlier. Or when you just want to give a unique and funny wine glass to the retiree.
The engraved text is dishwasher safe. It's the perfect glass to drink wine or other beverages!
11) Subscription Arts & Crafts Box
When you know that the retiree is a fan of hobby related arts and crafts activities, this subscription box is the perfect thoughtful retirement gift.
It's a thoughtfully curated craft subscription box, with every month a different craft to allow the retiree to learn a new craft technique like wood burning and engraving.
12) Craft Beer Gift Box
A beer lover will love getting Award-Winning Craft Beer as a retirement gift delivered to his or her house in retirement by The Craft Beer Club. They can taste and try out unique and exceptional craft beers from the country's best, small, independent brewers.
The Craft Beer Club delivers Unique Craft Beers produced by small-production, independent, artisan, craft brewers that are among the best in America. Many of which have earned top awards for their signature brews.
You can gift the retiree one or multiple shipments of beer and select the frequency of delivery: monthly, quarterly, or every other month. That's totally up to you. And the best part is there is NO membership fee and NO obligation to continue. You can cancel your membership or gift at any time. Also, shipping is free.
13) Travel Anywhere Cards
Traveling is one of the most desired things to do in retirement. And you can be thoughtful by giving the retiree this thoughtful and funny travel-related gift. These cards are a helpful and fun way to explore travel destinations differently and get in contact with locals much more easily.
14) Coffee Gift Box
A coffee lover will like this thoughtful Coffee Gift Box. Because enjoying a gourmet cup of coffee without having to rush to work is the ultimate retired feeling. And you can give the retiree a delicious daily cup of coffee in retirement with these Coffee Gifts from BeanBox.
For example, send the retiree on a World Tour at home with The World Coffee Tour Gift Box. The ultimate coffee tour of the world's top coffee-producing regions. Or get the retiree a Coffee and Chocolate Tasting Gift Box.
15) Personalized Man Cave Sign
A retiring man with a man cave needs this a Man Cave Gift for retirement. This wooden man cave sign is easy to personalize with a name and a year. For example, the year of retirement.

Giving this personalized man cave sign is a thoughtful retirement gift when you know that the retiree loves to spend time in his man cave.
16) Fire Pit Solo Stove
A retiree who loves to camp will love a Solo Stove as a retirement gift. The retiree can use the Solo Stove for grilling and creating new memories in retirement while making a bonfire during camping or at home.
Solo Stove is famous for its stainless steel wood-burning stoves and fire pits designed with efficient airflow. Portable and durable, designed for adventure, whether outdoors or at home. You can get a fire pit or a camp stove for the retiree and include accessories to complete the gift.
17) Host A Retirement Party
Suprise the retiree with an awesome retirement party. Celebrating their retirement with the people they've worked many years with or with all the retiree's loved ones is a cool retirement gift. It can be a small gathering with just a retirement cake and a glass of champagne at work, a full-on dinner at a restaurant, or a retirement party at home.
Need some help with hosting a retirement party? Make sure to read my article, How To Host A Retirement Party: Step-by-Step Guide.
Of course, you'll need the right party decorations when hosting a retirement party.
18) Tickets To An Event
A thoughtful retirement gift is giving tickets to an event you know the retiree will enjoy, from tickets to a concert, museum, theater, theme park, show, sports game, or the movies. You can gift the retiree's tickets can enjoy it with their spouse, friend, or family member. Or you can gift tickets so you and the retiree can enjoy the event together. Making new memories together with the retiree in retirement is an awesome and thoughtful retirement gift.
19) Laser-Engraved 3D Crystal
Another thoughtful retirement gift is one that will last forever. You can gift the retiree a laser-engraved 3D Crystal from Crystal Clear Memories. It works very simply and easily, and you can build your own crystal: you upload a photo, choose your custom text and pick your design, and their 3D artists manually will make this into a perfect thoughtful retirement gift. A beautiful keepsake that the retiree can cherish forever.
20) Kindle E-Reader
For most retirees, retirement is the time to relax, enjoy family, spend time on their hobbies, and maybe do a bit of traveling. And you can help make their time in retirement more enjoyable with the gift of unlimited reading with a Kindle E-reader and a Kindle Membership. No matter what their plans are in retirement, they can travel to other worlds by reading the thousands of available books.
21) Noise-Canceling Headphone
A noise-canceling headphone can be the most valuable travel gift you can give any retiree. In a lot of places, there is white noise, especially when you're traveling in planes and vehicles. It can make you tired and feeling overwhelmed. And with a noise-canceling headphone, you can listen to high-quality sound music but also actively cancel out the noise. Which makes traveling and a lot of other places more comfortable to visit and a lot less exhausting. It's the gift of silence.
This noise-canceling headphone from Sony is the world's best noise-canceling headphone out there. It's proven to be the industry leader when it comes to noise cancelation.
22) Polaroid Digital Camera
Capturing awesome moments in retirement is more fun with this modern Polaroid Camera. It prints premium quality photos on photo paper immediately (in a minute). Whatever the plans of the retiree in retirement, they can use this camera to capture beautiful moments and share their photos directly with others. You can choose between different colors to see what fits the retiree best.
23) Book: Purposeful Retirement
Many retirees struggle with retirement at some point. Whether they head into retirement fully prepared or cold turkey. Retirement is a big life change that everyone handles and reacts to differently. And you can give this thoughtful book: Purposeful Retirement to help them out and making their retirement transition a better and smoother ride. Because the reader learns how to bring more meaning and happiness to their retirement.
24) Spa Gift Basket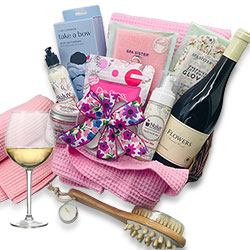 A Spa Gift Basket is a great gift for someone who deserves, needs, and wants to relax in retirement. After working at a stressful job for years, sometimes people just want to relax and unwind. And a thoughtful way to help them out is gifting a Spa Gift Basket that they can enjoy at home.
25) Personalized Engraved Thank You Award
This prestige award is easy to customize and can be dedicated to the years of service of the retiree. It is a unique retirement gift you can give when one of your employees or team members are retiring.
You can add years of service, a name, logo and a personalized message to the award.
26) Thoughtful Video Tribute
Another way to honor the retiree is by creating a thoughtful or funny retirement video tribute. You can ask different people to help out and join in from co-workers, friends to family members. That all depends on when you want to show it.
Retirement Video Tribute Ideas
montage of messages & well wishes for retirement
music video of a favorite song
a flashmob
montage of career highlights
montage of photos with music
create a retirement "movie" trailer
montage of people's answering questions about the retiree ( 3 or 5 of the same questions like favorite memory, most funny moment, what they love about your parents, etc.)
27) Personalized Engraved BBQ Tool Set
A personalized gift makes a retirement gift extra special and thoughtful. You can get the retiree engraved beer or wine glasses, a nice custom cutting board with the family name because the retiree to cook or a personalized BBQ Tool Set with his or her initials for a BBQ lover.
28) Personalized American Flag on Canvas
When the retiree is looking to add some wall art to his/ her home, this canvas set can be a great and thoughtful gift to give. It's perfect when you want to show your USA pride. This canvas set is made in the USA and a top-quality design. It's available in different sizes, so it fits perfectly in each room.
29) Memorable Photo On Canvas
Create a memorable (group) photo or pick out a favorite photo down memory lane and print the photo on canvas. It's a thoughtful retirement gift that the retiree can keep as a memory in retirement about the good old times or have his or her favorite people all in one picture.
30) Give A Thoughtful Speech
A way to honor a retiree is to give a speech. It can be a thoughtful, heartfelt speech or a funny retirement speech. You can do this on their last day at the office, during a retirement party, in the last meeting or another appropriate occasion. Sometimes it isn't the gift but the words that make a retiree feel appreciated.
Read more: 13 Tips On How To Give The Best Retirement Speech
31) Hobby Gift: Gardening Tools
When you know what kind of hobby the retiree enjoys you can give them a hobby-related gift for retirement. For example, when the retiree loves gardening, you can give these gardening tools as a thoughtful retirement gift.
32) Hobby Gift: Golf Ball Storage
If the retiree loves to play golf, you might want to go for a funny golf related gift. Like this golf ball storage sack. It's a funny gift because of the design and text 'It takes balls to play golf'
33) Personalized BBQ Apron
This funny apron is great when you know the retiree loves grilling and BBQ'n. You can easily personalize it with the name of the retiree. It has the standard text "Everything Is Better With Grill Master <NAME>"
34) Funny Retirement T-Shirt
A retirement t-shirt is probably one of the most popular retirement gifts out there. And it's a great idea to give the retiree a funny retirement gift that fits his or her personality. This funny retirement shirt is available in men's and women's designs.
35) Thank You Award
When your boss, employee, or co-worker is retiring, you probably would like to thank them for all their hard work, time, and energy they put into the company. And a very thoughtful way to do that is to gift a Thank You Award that you can engrave as well. The retiree can set it down somewhere at home and always be reminded of how much he or she was appreciated at work.
36) Personalized Retirement Plaque
Another way to show a boss, employee, or co-worker that he/ she is loved, appreciated, and is going to be missed at work is by giving a Personalized Retirement Plaque. It's a thoughtful way of saying thank you and giving a retirement gift they can keep as a memory.
37) Beer Brewing Starter Kit
Is the retiree a beer-lover? Then a Beer Brewing Starter Kit is a very thoughtful and cool retirement gift. The retiree can brew their own beer and share it with friends and family in retirement. This all-in-one kit contains everything you need to start brewing beer. It includes Testing Equipment, a Brew Kettle, Block Party Amber Ale recipe kit, and foolproof instructions.
38) Funny Retirement Mug
Another popular retirement gift is a funny mug. It's a great idea to give your retiring boss, co-worker, friend, mom, dad, or grandparent a funny retirement mug.
39) Personalized World Map Pin Board
Another great retirement gift for a travel enthusiast but a bit different is this Personalized World Map. It helps the retiree treasure their past travel memories and can act as a world map pinboard to kickstart the retiree's next travel adventures in retirement.
It comes with push pins and is printed on thick matt canvas using premium pigment to ensure bright and vibrant colors. And the canvas is mounted on foam core board, and gallery wrapped on wooden stretchers.
40) Picture Frames for Polaroid and other Photos
Collect beautiful photos from amazing moments of the retiree's life or time at the company and create this unique picture frame. They can browse through the photos at any moment in retirement and reminisce about amazing moments in their life. A very thoughtful gift that any retiree will appreciate getting.
41) Travel Daypack
A high-quality daypack is always handy in life. And a retiree with hiking, travel, or other plans in retirement can always use a daypack. And therefore this daypack from The North Face is a perfect retirement gift for any type of retiree. It's versatile and practical and easy to use wherever you go.
42) Bucket List Experience Inspirational Book
A bucket list is a list of all the things you want to do before you 'kick the bucket'. And retirement is an excellent time to outlive your bucket list. And you can help the retiree by giving a bucket list experience. It's a very thoughtful way of encouraging someone to make the most out of their retirement. This book is the perfect book for a retiree to find inspiration for their bucket list.
It can be anything from skydiving, hot air balloon flight, or a wine tasting tour. With a bit of creativity, organizing, and including as many people as possible, you can do extraordinary things that will rock the retiree's world.
43) Custom Reel Viewer Set
A Custom Reel Viewer Set is a very cool and thoughtful retirement gift. You gift the retiree great memories in retro style. This set contains a Red RetroViewer, Viewfinder, and one gift card with a code to upload your Custom Reel. You can either customize the reel yourself for the retiree (beforehand) and add your favorite photos down memory lane.
This can be a thoughtful way of gifting awesome memories he or she can enjoy watching over and over again in retirement. Or you gift the retiree this set including a gift card so the retiree can create his or her own reel with their favorite choice of photos.
44) Cocktail and Margarita Machine
Retired life can be all about drinking cocktails. And when you know the retiree loves a good cocktail or Margarita you can gift them this cool Cocktail and Margarita Machine for retirement from the brand Bartesian.
The retiree can create endless craft cocktails at home, without needing to measure or pour. It's very easy how it works: insert a cocktail capsule, select the preferred strength and press mix. And the machine mixes your cocktail in seconds. Life in retirement can't get any easier.
45) Engraved Ice Bucket
For some, retirement is all about enjoying a happy hour every day at home and enjoying life as much as possible. And for those types of retirees, there is an awesome gift: the Engraved Ice Bucket. Every time the retiree ices a bottle of wine or champagne in retirement, they will see these thoughtful words of you. It's made of high-quality glass, and you can add a nice bottle of wine or champagne for a total package.
46) Dom Perignon Gift Basket
When the retiree is a wine lover, you'll get the perfect gift by getting this Dom Perignon Gift Basket. The gift basket includes three bottles of different sparkling wines, including a Dom Perignon. High-quality truffle snacks are also included to make this gift basket complete.
47) Digitalize Old Tapes & Videos with Legacybox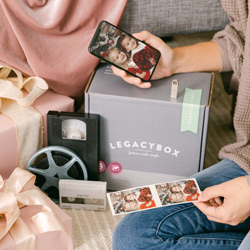 When the retiree is someone with much old media at home, like VHS tapes or maybe even older things, it's time to digitize their memories. The Legacybox is a great and easy way to start digitizing. It's a unique gift for every retiree!
48) Congratulations Bakery Treats Box on Gourmet Gift Baskets
When you're not sure what to give the retiree, a great thoughtful gift is food-related. And what better way than to choose cookies! There's no celebration without a good cookie, so this retirement gift is a fun and thoughtful way to say congratulations on your retirement!
49) Chocolate Gift Box
If the retiree is a chocolate lover, surprise them with a gift box from ZChocolate, known as the supplier of the best and most tasteful chocolate gift boxes. Why wait? Get this tasteful and thoughtful gift today!
50) Discover Your Roots Gift – MyHeritage DNA
When learning more about ourselves, it's interesting where your family originates. A retiree has more time to learn more about his roots, so get them started with this great package of MyHeritage.
51) Scratch Off World Map
A very thoughtful gift for a traveler or adventurer is a Scratch Off World Map. It's a cool retirement gift for a retiree to hang up at home and track places visited, remember past adventures, and dream about new destinations in the future. Whether they have traveled a lot in the past or have future travel plans, this gift will be a hit. And a great conversation starter.
A retiree with plans to travel within the USA or have visited a lot of states will love a Scratch Off USA Map as a retirement gift. Check out All The Scratch Off Maps from Newverest here. They get 5 Star reviews and have beautiful maps to give as a gift.
Recommended Articles
The following articles are interesting for you to read as well: