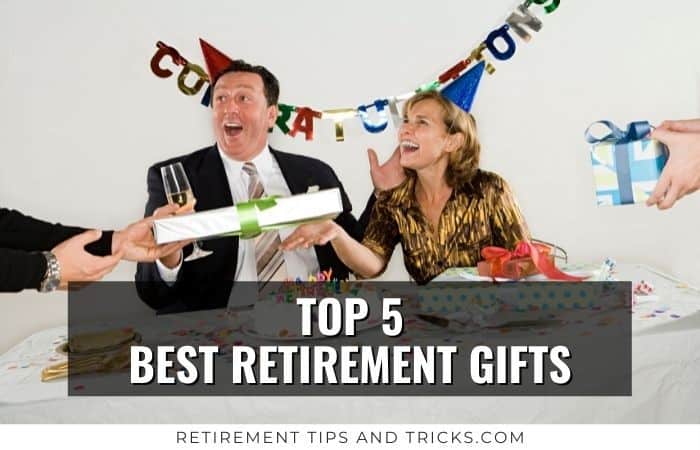 Finding the perfect retirement gift is hard. You might wonder, what is a good retirement gift?
A good retirement gift is;
A memorable keepsake,
A gift to enjoy in retirement,
A funny gift,
A personalized gift,
A gift that matches hobbies or plans in retirement.
I've got you covered. Here are my top 5 best retirement gifts that are perfect for everyone and anyone.
Just a heads up, this post contains affiliate links. As an Amazon Associate I earn from qualifying purchases. Purchases you make through these links may earn us a small commission, at no extra cost to you.
1) Membership To Masterclass (My Favorite!)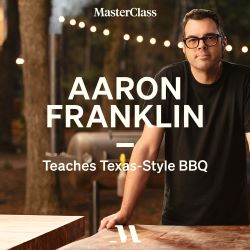 When you wish 'Happy Retirement' you want that person to have the best time in retirement. A retirement filled with lots of fun, health, and happiness. A great gift to empower that wish is Masterclass.
Masterclass is a video streaming education platform filled with 100+ masterclasses from the best teachers in the world. For example, Gordon Ramsay teaches cooking, Alicia Keys teaches songwriting, Dan Brown teaches writing, Dr. Jane Goodall teaches conservation, Ron Finley teaches Gardening. And so many more world-leading experts.
But why is this such a great retirement gift?
Learning new things is the best way to stay healthy mentally and physically. It's one of the important keys to a successful and happy retirement. And having something fun to do makes time in retirement that much more interesting.
With a membership to Masterclass, you give the retiree access to ALL classes on the platform. It gives them the opportunity to learn secrets from their idol, upgrade their existing talents or tap into a different subject they've always been interested in. And now they have time to explore it. They can learn at their own pace, time, and device. It works just as easily as Netflix. That is why it's a great retirement gift for anyone!
2) Champagne Gift Basket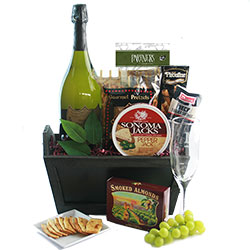 Retirement is a huge milestone that needs to be celebrated. And what is a celebration without Champagne?
To gift something special, gifting the world's best vintage champagne Dom Perignon is a great idea. The reason why this champagne is special is that they don't produce in weak years. They only use grapes in each bottle that are harvested in the same year.
This Dom Perignon Champagne Gift Basket can be a great group or a personal gift for someone very close to you. It's filled with one bottle of Dom Perignon and other delicious goodies the retiree can enjoy in the first days of retirement. It allows them to uncork and celebrate their retirement privately and kick off their retirement in the most special way possible!
3) Funny Beer Mug
Retirement is a perfect time to make fun of the retiree. That is why a funny retirement gift is always a good idea. Especially if it emphasizes your relationship.
Also, funny retirement gifts are also a bit cheaper. They are great for anyone that wants to give a small gift because they feel that only a retirement card isn't enough.
This Funny Beer Mug is a best-seller. And a great retirement gift for a true beer lover. Because who isn't? And the text: "Beer tastes a lot like I'm not going to work tomorrow" will produce smiles every day in retirement.
4) Handmade Portrait Painting
A truly unique retirement gift is a handmade portrait painting.
This painting can be anything you want. A painting of the retiree on the job, together with their spouse, a family portrait, grandchildren, or the retiree's favorite pet. I can only imagine the smile on their face when they receive their handmade painting.
Here is how it works:
At Paint Your Life you select your favorite professional artists and they will create a painting from a photo you send them. And the best part is that you have unlimited revisions, and 100% of your money back if you are not happy with the painting in the end. You have nothing to lose!
5) Book: 50 States, 5000 Ideas
A lot of people have plans or dreams to go traveling in retirement. And one of the best gifts is this 50 States, 5000 Ideas illustrated book created by National Geographic. The travel experts. It is filled with 5000 ideas of the best experiences in every state, from the more obvious ones to the unexpected. A great retirement gift for someone who loves to go camping is going on a road trip or dreaming about road tripping in retirement. It is even a great gift for someone that has no plans for retirement yet because it gives them new inspiration about all the possibilities out there.
BONUS: Personalized Cutting Board
If you're still unsure then go for this Personalized Cutting Board. It's perfect for everyone.
In retirement, people have more time to enjoy the smaller things in life. For example enjoying happy hour with a platter of cheese with their spouse, hosting parties with friends, and spending time in the kitchen to cook new dishes and meals. And this personalized cutting board will come in handy on every occasion in retired life. And is a great reminder of you.