You want to congratulate someone on their retirement and wish them well for the future. And one of the most popular things to say is "Happy Retirement." But what else can you say instead of "Happy Retirement"?
What To Say Instead of Happy Retirement:
Congratulation on your retirement!
I wish you a long and healthy retirement!
All the best for this new chapter in your life!
Have fun on this adventure!
I'm going to miss you! Enjoy!
Congratulations on extending your weekends by 5 days!
Bye Bye, Tension, Hello Pension.
Enjoy your never-ending weekend!
These are just the tip of the iceberg. In this article, I share with you 95 alternatives that you can say instead of "Happy Retirement" and share with you the best retirement gift ideas at the end of this article. If you can't wait, you can directly jump to the gift ideas here.
Just a heads up, this post contains some affiliate links. As an Amazon Associate, I earn from qualifying purchases. Purchases you make through these links may earn us a small commission, at no extra cost to you.
What To Say On Retirement Day Instead of Happy Retirement
Retirement is a milestone in someone's life. It's a celebration, and that's why you congratulate the retiree on achieving this in life. And it's also the time when you wish the retiree all the best in the future.
But there are many ways how to say all that. Some people like to say a funny retirement wish, and others like to make it more sincere and personal. It depends on your relationship with the retiree and on what and how you want to say it.
And to help you out, I've listed all sorts of retirement wishes below that you can use as inspiration. I made categories in funny retirement wishes, wishes for co-workers/ boss, and wishes for friends/ family members. To make things easier for you.
Funny Retirement Wishes
1) Congrats, now every day is a Saturday!
2) When 'I'm too old for this shit' becomes your daily mantra, you know it's time to retire.
3) Young at heart. Slightly older in other places… Congratulations, and enjoy your retirement!
4) Feel free to call me and visit when you get bored playing around and doing nothing.
5) Now you can enjoy doing nothing all day and relax afterward!
6) We took a vote and decided that you retiring is not good for any of us! It's been redrawn.
7) Enjoy this new chapter in life, where your wife becomes your boss.
8) Now that you got your boss off your back, you can do what you want, when you want, as long as your wife approves.
9) The money's no better in retirement, but the hours are!
10) When you retire, you switch bosses – from the one who hired you to the one who married you. Good luck!
11) What do you call someone who is happy on Mondays? Retired!
12) Retirement is like a long vacation in Las Vegas. The goal is to enjoy it to the fullest, but not so fully that you run out of money!
13) You have made your mark, paid your dues, now put on your party shoes! Enjoy this dance party that is retirement.
14) Retirement is the time when you realize that getting showered and dressed in the morning is now optional.
15) Now your only job is to have fun, get good at it!
16) Congratulations on gaining two new best friends upon your retirement. Their names are Bed and Couch. You will be hanging out with them a lot!
17) Retirement: think of it as a six month holiday, but twice a year.
18) Life has officially given you permission to relax, sit back and enjoy.
19) Enjoy the money from the government, you've contributed enough over the years!
Retirement Wishes For A Co-worker Or Boss
20) Thank you for bringing so much joy and dedication to the office. We will miss you!
21) Thank you for all the life lessons. I hope you'll have a wonderful time in your retirement!
22) I hope you enjoy all the adventures you have planned for the future.
23) Wishing you good health, happiness, and success as you move forward to this next chapter in your life!
24) To one of the best and kindest people I've worked with, congratulations on your retirement!
25) I wish you wouldn't retire so I can learn more from you, but I'm very happy for you. You deserve it.
26) I hope you will have a wonderful retirement! You will be missed at the company, but never forgotten.
27) Thank you. You've done so much for all of us. Enjoy your retirement
28) Thank you for being you. You have set a great example for everyone at work.
29) Your graciousness, friendliness, and teamwork are going to be missed.
30) It has been a pleasure working with you!
31) It has been truly a pleasure working with you these years.
32) Thanks for your hard work and dedication all these years!
33) You are irreplaceable and a one of a kind boss/ co-worker. Enjoy your well-deserved retirement!
34) I wish you a great retirement. You very much deserved it!
35) Congratulations. It has been a pleasure working with you!
36) You have made a positive difference here, and I want to thank you for that. Enjoy your retirement!
37) Congratulations on your retirement—it won't be the same here without you!
38) Enjoy your free time!
39) Keep staying busy, and make the most of your retirement!
40) Thanks for all the great memories. Your contributions will never be forgotten. Enjoy your time in retirement!
41) Reward yourself with a great and joyous vacation that you always craved for. You deserve it!
42) May your years be filled with all the things you're looking forward to and always wanted to do.
43) I hope all your bucket list dreams come true for you in retirement!
44) May you enjoy the very best that life has to offer you!
45) I wish you a new journey of success and happiness in this new chapter of your life!
46) For the dedication and hard work, you deserve the best retirement ever.
47) Keep working hard, but be your own boss!
48) Retirement is a time to look back with satisfaction. It's a time to look ahead with anticipation and to fill each day with enjoyment.
49) Come back for a cup of coffee once in a while. I would love to hear your stories!
50) A piece of advice: Don't retire with regrets about what you couldn't do. Retire with ambitions of what you will do now. Enjoy it!
51) I hope you will have a great time in retirement!
52) We are going to miss you, but we will never forget you. You've done so much for all of us. Thank you, and have fun!
53) May your retirement be filled with awesome adventures!
54) I hope you have a wonderful retirement!
55) I wish you tons of happiness in the years ahead.
Retirement Wishes For A Friend or Family Member
56) I wish you lots of happiness in retirement!
57) Enjoy all the plans you have in retirement. Congratulation on this milestone in your life!
58) Cheers to your well-earned retirement!
59) Retirement is not the end of the road, it's the beginning of the open high way! Enjoy your upcoming road trip!
60) Best wishes for an awesome retirement!
61) Congrats! Go and do what your heart desires!
62) I wish you the most exciting and stress-free retirement ever.
63) Enjoy this journey of your life. Cherish every moment, and have fun!
64) Go after the things that make you truly happy!
65) The days of nine to five are passed,
Happy days are here at last.
You've worked all your life and paid your dues.
Now you can do what you choose!
Enjoy your retirement!
66) Retirement is a time for feeling glad to be alive,
A time when friendships blossom and enthusiasm thrive.
A chance to do the unique things with your family you wished you could.
Retirement is a special time for knowing… life is good!
67) I am wishing you a relaxing, fun, and long retirement!
68) There is a world of possibilities ahead of you, and I wish you the best on your next adventure!
69) Congrats! Wishing you a wonderful future!
70) Enjoy the time you spend with family, friends, and hobbies.
71) All the best for an amazing retirement!
72) Make the most out of your retirement!
73) Congratulation, and enjoy your retirement!
74) May you live your best life from here on out!
75) After climbing the mountain, you can finally enjoy the view.
76) The day has come that you can finally stop working and start living!
77) Best wishes on your next adventure in life!
78) Congrats. Here's an advice for you: start listening to your heart. It's the best gift you can give yourself when you retire.
79) You truly deserve every little bit of joy, and fun retirement has to offer you! Go make the most of it!
80) Now that you're retired, you can start doing all the wonderful things I've heard you talking about over the years! Cheers to new adventures and making amazing memories!
81) May your retirement be filled with many new adventures, meaningful moments, and much happiness.
82) Have fun with your new-found freedom!
83) I hope all your future dreams come true, and your retirement is filled with joy and happiness.
84) Cheers to making your retirement dreams come true!
85) I want to wish you a healthy and happy life with all your loved ones!
86) If you get bored. Don't worry, I'm only a phone call away!
87) All your hard work has finally paid off! Enjoy!
88) Stay young at heart, kind in spirit, and enjoy retirement living!
89) Congratulation! Now the fun really begins!
90) Need company in all the fun? Let me know!
91) Have fun with all the adventures in your retirement!
92) Enjoy your retirement to the fullest!
93) Congratulations, you made it!
94) Cheers to a healthy retirement!
95) You beat me to it! Cheers to that!
Retirement Gift Ideas
When you want to wish someone a great retirement, you probably are also looking for a great retirement gift. Although giving a retirement gift is not mandatory, and in some cases, a retirement card with best wishes is sufficient, it will be very much appreciated when you give a retirement gift.
The Gift Of MasterClass
Our no. 1 retirement gift is an Annual Membership for Masterclass. The Masterclass platform is an online course platform where you can follow classes from the most famous and successful people in the world.
We always recommend retirees keep learning new things during their retirement, so they will stay inspired and enjoy their retirement in the best way possible. An Annual Membership for Masterclass is the perfect gift for every retiree.
The different Masterclasses on the platform are interesting for everyone who wants to keep learning new things. An activity that's highly recommended for retirees.
On the MasterClass platform, you can learn from the best. The most famous and successful people are presenting their keys to success in the different video MasterClasses, which you can follow online at your own pace and time.
From cooking, acting, writing, poker, singing, sports to science, and so much more. Masterclass offers masterclasses taught by the best in the world: Gordon Ramsey, Christina Aguilera, Usher, Hans Zimmer, Stephen Curry, Carlos Santana, Jimmy Chin, and many more. Learn more about Masterclass;
Retirement Gift Baskets
If you're looking for a gift that's more in celebration style, you might consider going for a gift basket. Gift baskets are always a fun to give, and to get! I lined up some of the most popular gift baskets for retirees.
Champagne Gift Basket
A Champagne Gift Basket with the world's best vintage champagne, Dom Perignon is an example of a great retirement gift. The retiree can celebrate his or her retirement by popping this bottle of exclusive champagne and enjoying the included snacks together with his or her spouse. It will be a great start for an awesome retirement and therefore a great gift to give that will be very much appreciated.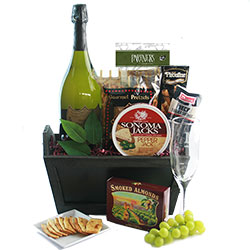 Spa Gift Basket
Looking for a great retirement gift for her? Give her a Spa Gift Basket filled with wine and Spa essentials that help her relax and enjoy her first days in retirement.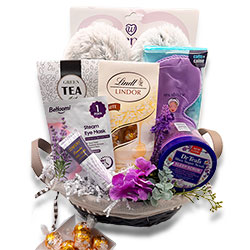 Legacy Box Gift Basket
One of my favorites gifts to give is a Legacybox, which helps to digitize these amazing memories. The retiree can rejoin and relive their old adventures and memories—a great gift that allows them to look back at their career.
Fun Retirement Gifts
Do you know if the retiree has travel plans in their retirement? You can give him or her a travel gift, make sure to read my article, Best Retirement Travel Gifts.
If you know that the retiree likes to have some fun, it's a great idea to get a funny retirement gift. I lined up my favorite funny retirement gifts on Amazon;
Recommended Articles
The following articles might be helpful for you to read as well: