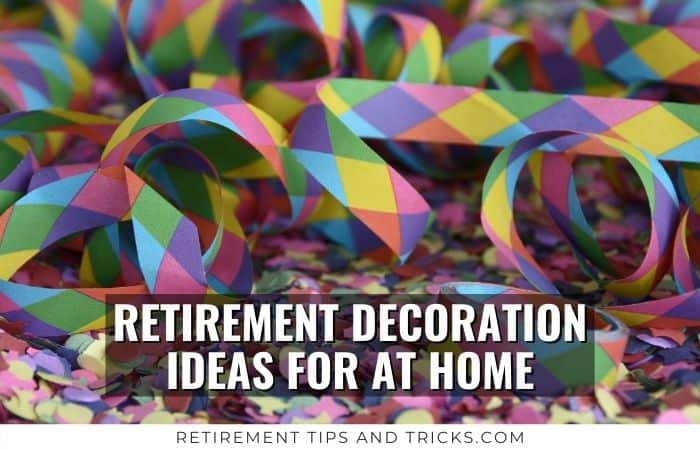 As you're about to celebrate retirement at home, you're probably looking for awesome retirement decoration ideas? Well, no need to look further because I've listed 30 amazing retirement decoration ideas for at home and other venues in this article. Check them out below!
Just a heads up, this post contains affiliate links. As an Amazon Associate I earn from qualifying purchases. Purchases you make through these links may earn us a small commission, at no extra cost to you.
1) Funny Retirement Balloons
A celebration without balloons isn't a real celebration. So the first thing on your decorations list should be getting balloons. And these funny retirement balloons will put a smile on anyone's face. This pack of retirement balloons will come in 3 colors; black, gold, and white, and each balloon is printed with funny text.
2) Happy Retirement Banner
Decorate your home with this Happy Retirement Banner if a true legend is retiring and wants to be admired.
3) Happy Retirement Cake Topper
You've probably already had in mind to order or bake a cake or cupcakes. If that's the case, make sure to decorate it with a beautiful retirement cake topper. Decorating is all the details.
And if you need cake? Check out Cheesecake.com for delicious cheese cakes.
4) Party Garlands
Add these funny Cheers & Beers Garlands to your retirement decorations kit if there's a true beer lover retiring.
5) No Work Zone Tape
Say goodbye to the last day of work and enter a no-work zone at home with this funny No Work Zone Tape.
6) Retirement Party Decorations Kit
If you're looking for an All-In-One Decorations kit then this decorations kit is all you need.
7) The Legend Has Retired Garden Flag
Let the whole street and all your neighbors know that the legend has retired with this Garden Flag.
8) Bouquet(s) Of Flowers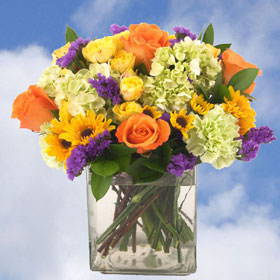 Decorate your home or the table with a fresh bouquet of flowers, or give the retiree a bouquet as a retirement gift at their first official retirement day at home.
9) Champagne Balloon Arch
Decorate a window or a wall at home with this nice Champagne Balloon Arch. It will for sure add that extra celebration touch to your home.
10) Officially Retired Yard Sign
Decorate your yard with this Officially Retired Sign that will for sure catch everyone's eyes who drives by.
11) Adventure Awaits Banner
This Adventure Awaits Banner is a great travel-themed banner that you can add to your all year round decorations kit. You can use it now to decorate your front door and surprise the retiree when he or she comes home and steps in the door where their retirement and a life full of adventure awaits. And later on, you can use it for all sorts of occasions as well: relocation, wedding, moving, graduation, etc.
12) Lawn Signs
Add these funny Lawn Signs to your yard so news of a newly retiree will travel fast around the block. A great addition if you want to organize a retirement drive party parade.
13) Bunting Flags
It's easy to decorate your home with these Bunting Flags with texts such as Goodbye Tension, Hello Pension, Retirement Is Relaxing, etc.
14) Table Toppers
Any table will look more festive with these table toppers as decoration. Whether you have a buffet with food and drinks for guests or you just want to decorate your tables at home to surprise the retiree when he or she comes home. These table centerpieces will do the trick.
15) Hanging Swirls
Your home is instantly in a retirement celebration atmosphere with these Hanging Swirls Decorations.
16) Party Hats
Everyone will get in a celebration mode when they put a Happy Retirement Party Hat on.
17) Honk I'm Retired Signs
When you're organizing a retirement drive-by parade, also even when you're not, these "Honk! I'm Retired" Signs will make the retirement celebration not pass by quietly.
18) I'm Retired Toilet Paper Roll
When it comes to decorating your home for a retirement celebration, it's all in the details. And a toilet visit will be a lot more fun for the retiree with this funny I'm Retired Toilet Paper Roll.
19) Hanging Door Banner
Put a smile on the retiree's face every time he or she walks to the door with this funny Hanging Door Banner.
20) String Lights
Lighting can make it or break it. The atmosphere at your home will get much more festive with these beautiful string lights. Perfect for indoor and outdoor decorations.
21) Happy Retirement Table Cover
Decorate your table at home with this Happy Retirement Table Cover.
22) Napkins
Whenever you serve food and drinks to guests or you just celebrate retirement with your spouse you probably need a napkin too. So why not make the retirement celebration that much more special with these nice "Cheers To The Golden Years" Napkins.
23) Happy Retirement Supplies Set
If a lot of guests are coming over to celebrate retirement then this retirement party supplies set will come in handy and looks great as well.
25) Funny Wine Bottle Labels
Opening a bottle of wine in retirement will be a lot more with these funny wine bottle labels. It's a great reminder for the retiree to enjoy his or her retirement every time its happy hour. Or a great addition to your retirement party decor when you're hosting a retirement party at home.
27) Officially Retired Tiara And Sash
Make her feel extra special at home with a Officially Retired Tiara and Sash.
28) Photo Booth Props
Whatever the retiree is planning to do to celebrate retirement, there is always a moment to make fun photos. You can use funny Photo Props for guests at the retirement party at home or the retiree can use these props on the first official retirement day and share them on social media or with friends and family.
29) Confetti Cannons
Any celebration needs confetti cannons so you can't forget to use these confetti cannons at your retirement celebration at home. And don't worry about the mess. Now, that the retiree doesn't have to work anymore he or she can clean up after themselves. And these are biodegradable.
29) Party Favors
When you would like to give out party favors to your guests or drive-by visitors there a lot of things you can do. From funny candy wrappers to happy retirement water bottle labels.
30) Goodie Bags
Once you selected your party favors you need a goodie bag to put your favors in. And there a sorts of retirement goodie bags out there.