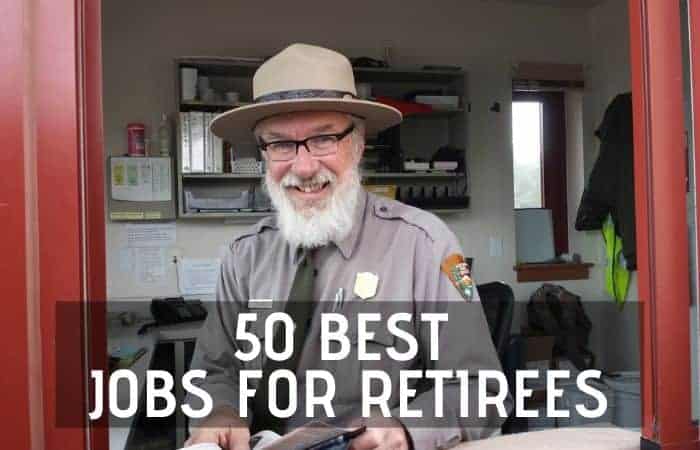 You're retired, but you have the urge to go back to work. It can be because you want to make some extra money in retirement, you do it for personal fulfillment or another reason. Either way, I wrote this article to help you out so you can find the best retirement job that fits you.
The best retirement jobs come with extra benefits and perks and make the retiree's life fulfilled, purposeful, and enjoyable. The best jobs for retirees are jobs that align with the retirees:
Interests,
Flexible working hours,
Responsibility-level,
Stress-level,
Goals,
Wanted salary,
Values,
Skills.
In this article, I've listed the 50 best jobs for retirees. And including information as:
What the job is about,
Why it can be great for you,
Where to apply,
Salary details,
Skills you need to have.


---
1) Private Island Caretaker
Does this job exist? Yes, it does. There are a lot of caretaker jobs out there, and not all of them are private islands. But it can be ski resorts, large estates or other private areas. Australia was looking for a private island caretaker as part of its marketing strategy. But other agencies are looking for caretakers to manage, maintain, and keep private properties clean.
Where to apply: Check out job search engines such as Indeed, stay updated on different Tourism Boards of various countries or check out jobs at Pavilion Agency.
Salary: Between $15 – 30 per hour
Skills: Differs per job from social media and marketing skills to promote tourism to skills for doing maintenance, cleaning, or managing a property.
2) Work at Disney
Disney is all about bringing joy and happiness to people's lives. And if that environment is something you love working in and maybe also live close to a Disney park then working for Disney is something you can consider in retirement.
There are different jobs at Disney from a guide, waiter, bartender, resort greeter, attraction attendant, selling tickets, character or character attendant, photographer, crowd control, and first-aid assistant to a gift shop employee. Disney has probably jobs that suit every retiree.
Where to apply: Check out jobs at Disneycareers
Salary: between $7 – $14 per hour
Skills: Hospitality and enthusiasm are the most general skills you need for working at Disney. It differs per job what otter skills you need.
3) Hollywood Movie Extra
If your dream is to act or be an extra in movies then becoming a movie extra can be a very fun retirement job for you. There are paid jobs or unpaid jobs in the television and movie production industry. You don't have to live in Los Angelos to be an extra. There are plenty of movie and television sets across the United States from Chicago, Atlanta to New York, and other cities and states.
Where to apply: At the websites Backstage and Central Casting you can look for a casting nearby you.
Salary: approximately $170 for an 8-hour working day
Skills: nothing. Just be you.
4) Petsitter
Animal lovers, pet sitting can be the best retirement job for you. If you don't want the responsibility of a pet, but you do want to babysit a pet a couple of times a week, then this is a fun retirement job. You can register on different petsitting websites and see what the possibilities are within your area.
A pet sitting job can mean that you visit a house with a pet (a couple of times) a day to feed the animal, clean and take care of medication. Or you take care of an animal 24-hours for a couple of days/ weeks straight because the owners are on holiday.
Where to apply: Register on the websites Trustedhousesitters, Pet Sit or Petsitter
Salary: From around $20 for a 25-minute visit up to $200 for 24-hour care.
Skills: For most normal pets, you don't need experience or training. An animal heart is enough. A little bit of knowledge can help you out more, but in most cases, it's not necessary.
5) Event Planner
If organizing and planning events are something, you love to do, then the best job for you can be an event planner. You can start your own business as an event planner for weddings, birthdays, company functions or other events if you would like to be your boss. Or you can apply for a job as event staff.
Working within events can mean working at a concert, sporting event, festival, parade, show, or conference. So that means working hours are flexible but mostly in the weekend and evening hours.
Keep in mind that event planning can be a stressful job. Everything comes together for one moment and needs to be perfect to make the clients happy. So if you want to avoid stress and high responsibility within your retirement job than becoming an event planner is not ideal. But you can prevent this by being part of a bigger team and having an assisting job.
Where to apply: Look for event staff jobs near you on Snagajob or Glassdoor
Salary: Event staff entry level is $10 – $15 per hour
Skills: organizing, communication, hospitality
6) Work On A Cruise Ship
Travel the world and earn money at the same time. From spending your summers in Alaska to winters in the Caribean or other places overseas. That is working on a cruise ship. But it isn't all one big vacation. Keep in mind that working on a cruise ship means working hard and long hours. It usually is working six days per week, and you don't get to explore the destination every time the ship harbors.
And it depends on the job which hours of the day you'll be working. As someone in entertainment, you probably will be working in the evening hours. And guest service jobs can be both mornings as in the evenings.
A cruise ship is a small town on the water so there all sorts of different jobs from medical, entertainment, customer service to cleaning positions. You can work in childcare, spa, fitness, food & beverage, retail, casino, housekeeping, photography, etc. You get a salary plus free accommodation and free meals so that you won't be spending a lot. But you need to share a room with strangers in the lowest decks of the ship. It can be busy and chaotic to be a crew member on a cruise ship.
If this all sounds fun to you than a cruise ship job can be a great retirement job for you. You can travel the world and make new friends with people from different countries around the world.
Where to apply: Look for jobs directly at cruise lines – Princess, Royal Caribbean, Carnival. Or via Cruise Shop Search websites like Cruiseshipjob or Allcruisejobs
Salary: On average, cruise ship jobs salary is between $20,000 – $150,000 per year depending on the job. For example, a bartender earns between $1600 – $2200 per month. An entertainer at a cruise ship earns between $1800 – $4000 per month.
Skills: Depends per job but hospitality is essential for every cruise job.
7) Become a Camp Host
Love to camp and the outdoors? You can become a camp worker. There are great camp jobs that give you the freedom to travel around the USA and work at the same time. Especially great if you own an RV. You can work on a campground at a national park that you always wanted to visit while you live in your RV.
You avoid the high cost of living and campsite stay limits and have more time to explore the area. But you can also work in retail shops, amusement parks, water parks, lodges, farms, state and county parks.
Where to apply: Look for jobs on Workamper
Salary: from minimum wage up to $12+ an hour
Skills: depends on the type of job. From maintenance, retail, customer service, hospitality to outdoor skills.
8) House Sitter
Just like pet sitting, you can also become a house sitter. And most of the time, this goes hand in hand. You will sit a house with everything that comes with it and often that means fury friends. To become a house sitter, you need to sign up at house sitting websites.
There are several good house-sitting websites out there to match homeowners with good housesitters, and they all have membership fees. So becoming a housesitter is paying a fee between $20 – $130 annually and create a good and trustworthy profile to land you house sitting jobs.
Where to apply: House sitting websites – Mind my house ($20 fee per year), Housecarers ($50 fee per year), Trusted House Sitters ($130 fee per year)
Salary: Free accommodation. This job doesn't come with a salary, but it can save you a lot of money on accommodation while traveling or housing if you want to live a mortgage-free retired life.
Skills: Be a trustworthy person that takes good care of other peoples belongings and a good animal friend.
9) Professional Cuddler
Do you give the best hugs, and are you comfortable with strangers? Then you can become a professional cuddler to comfort others as a retirement job. It sounds strange and weird, but these jobs exist. A professional cuddler provides platonic cuddles to clients as a form of touch therapy. It helps reduce anxiety, alleviate pain, and boost self-esteem.
Where to apply: As a cuddler, you can join a service via website Snuggle Buddies.
Salary: approximately $40 per hour
Skills: Be a compassionate, understanding person and a great listener. And of course, give great hugs.
10) Tour Guide
Becoming a tour guide can be such a fun job if you love to be around people to entertain and inform them about a specific place. If there is a tourist attraction, national park or popular sightseeing destination near you than a job as a tour guide can be the best retirement job for you.
Or you can become a tour guide abroad or a guide on a land tour where you travel around with a group of people for a couple of days/ weeks. There are many different types of tour guide jobs out there. The perks of being a tour guide are that you get tips and get to travel around or be in a beautiful and exciting destination.
If you're looking for travel gear check out our recommendations for the best travel gear. We travel the world full-time and we have tested a lot of travel gear over the years. We use all these products and recommend them without any hesitation.
Where to apply: Look for jobs on Alaska Summer Jobs, Coolworks or Transitions abroad.
Salary: Average $14 per hour, excluding tips
Skills: Hospitality, communication, problem-solving, good memory, good with telling stories, and humor goes a long way.
Low-stress Retirement Jobs
A lot of retirees love to go back to work but don't want the stress that comes with it. And I can understand why. Stress is not healthy. Stress can do a lot of damage to your body, but also affect your positive mindset. So if a low-stress job is one of your most important job criteria, then check out these low-stress retirement jobs:
11) Bookkeeping
When you're good with numbers and tax rules then bookkeeping or a finance job can be great for you in retirement. You can become a freelance bookkeeper that works online and do the books for different small companies or apply as a bookkeeper (parttime) at a bigger company nearby you. No stress, just numbers.
Where to apply: Look for jobs at companies on Indeed near you or via other websites Accounting Department, ClicknWork, Belay Solutions
Salary: $20 – $60 per hour
Skills: Computer skills, data entry skills, attention to detail, (basic) understanding of tax rules, and organizing records.
12) Painter
If painting is something you like to do or if you have experience with painting your house, shed or your neighbors, you can consider becoming a painter in retirement. You get to be outdoors and release stress. When you focus on painting, your mind starts to relax and let go of all the problems and demands that may have led to stress. Creating something beautiful stimulates the creative mind while also relieving mental strain.
Where to apply: look for jobs at websites wow 1day or on Simply Hired. Or you can make flyers and a business card and spread around your neighbors and among friends and family to get painting jobs in your area.
Salary: $18 – $30 per hour
Skills: Detail-oriented, familiar with required painting tools and materials, good with colors, creative, have a good balance, and physically fit and strong.
13) Massage Therapist
Being a massage therapist is probably one of the most relaxing and low-stress retirement jobs out there. You need to relax your client with massages, so you need to be relaxed and the working environment too. You can work from home, at a spa, hospital, cruise line, health centers, sports teams, or in an office.
Health treatments like massages are increasing in popularity now more than ever before because of the high-stress level of society. So you'll probably have enough work if you start your own business and there are many job vacancies available in this field.
You need a certificate to be able to work as a licensed massage therapist. And you can follow a course online at US Career Institute.
Where to apply: Find a massage therapist job near you on Indeed or Simply Hired
Salary: Between $20 – $30 per hour
Skills: Earn HS Diploma or Equivalent
14) Hairdresser or Stylist
If you love to make someone else pretty than a hairstylist or hairdresser job can be a great retirement job for you. You can do it from your own home and be your boss or work at a salon and have coworkers to socialize with. When you're not experienced or trained, you can apply for an online course at Online Makeup Acadamy or at Online Hair Courses
You don't have to follow an expensive course to become a hairdresser or stylist. Go to your favorite salon and ask if you can work there a couple of hours/ days a week as an intern. Maybe they won't pay you the first couple of months. But you can agree that you become their student for X amount of months. And after that, if both parties are happy you'll agree to get paid. Sometimes you have to be bold to go after what you want.
Where to apply: Look for jobs nearby on indeed, simply hired, or behind the chair.
Salary: Between $8 – $15 per hour
Skills: creative, friendly, communication skills, openness to learning new ideas and techniques, detail-oriented, cleanliness, and proper personal grooming.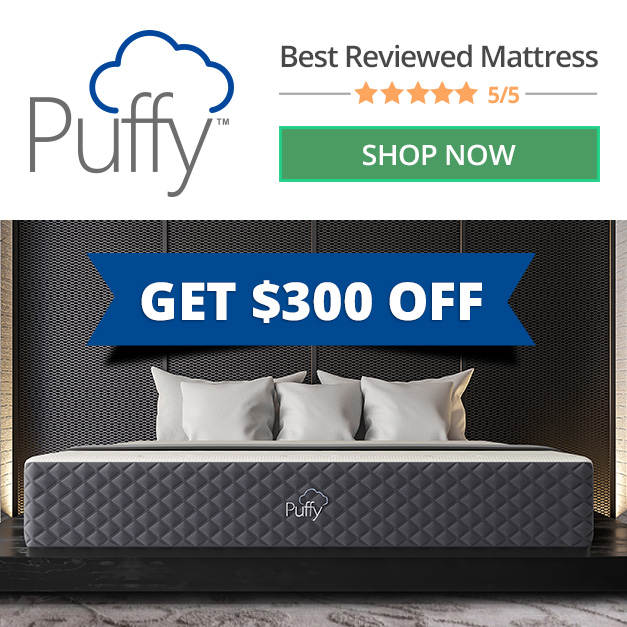 15) Mentor / Coach
When you want your wisdom, experience, and life lessons don't go to waste, you can think of becoming a mentor for the next generation. You can inspire a whole new generation with your ideas and knowledge of a specific field. And being surrounded by younger people keeps you young at heart and energized. And they can inspire you as well and give you different perspectives on life.
You can become a mentor to coworkers at your old job, or different company within your field. Or become a mentor at a school, university, sports team, church, or in your neighborhood.
A great way to improve your skills as a mentor or coach is by following a program via Coaching Star Alliance. They offer several 'train the trainer' programs, where you can improve your coaching skills, by learning from other coaches and mentors all around the world. Start today, and become a certified coach!
Where to apply: Check out The Mentor Network or ask around your network of people, previous employer, nearby schools and universities
Salary: On average $13 per hour
Skills: Active listener, building trust, encouragement, provide guidance and constructive feedback, set goals, regular schedule, share ideas, and inspiration.
16) Translator
Do you speak multiple languages fluently? Then a translator job can be one of the best jobs in retirement for you. People need translators in all sorts of industries: tourism, corporate world, or work at home and be a translator online.
Where to apply: Online translator freelance jobs are available on Upwork.
Salary: Average $24 per hour
Skills: You must be a native speaker of the target language or the language you would be translating into. Depends on the job field you maybe also need computer skills and business skills. You need to be trustworthy and handle confidentiality well.
17) Landscaping/ Gardener
Gardening is one of the healthiest jobs out there. It's beneficial for your mental health and physical health. Being in nature releases happy hormones and gardening reminds us to live in the present moment; just like meditation. And it gives you physical exercise to become more flexible and maintain strength. Gardening is easy, so you don't need to have a green thumb to be a gardener. Everyone can do it.
However, if you want to learn more about gardening so that you can improve your skills, and become a more professional gardener it is time to follow a course. One of the best ways to do it by following the online Masterclass from Ron Finley. Wondering who Ron Finley is? Watch this video where he explains more about his gardening course. Get your access pass to the course here;
Where to apply: Look for jobs near you on job search websites or become a gardener of your neighborhood if you live in a garden filled community. People with jobs don't have time to maintain their garden properly, and you can be the best solution they were looking for.
Salary: On average $13 per hour
Skills: familiar with gardening tools and a love for gardening is a pro but other than that every information you need you can find online to educate yourself.
18) Animal Shelter Worker
Working in an animal shelter can be one of the most fulfilling jobs in retirement. Giving love to animals in need is making you happy at the end of the day as well.
Where to apply: Check out jobs at websites of animal shelters near you. Or go various animal shelters near you in and ask the manager.
Salary: On average $13 per hour or voluntarily.
Skills: Affection for animals
19) Hotel Concierge
A job as a hotel concierge comes with various tasks. As a hotel concierge, you make restaurant reservations, book tours or tickets for events, you arrange spa services, recommend hot spots, book transportation (like taxi, boats, etc.), coordinate porter service. Everything to give the best customer service to your hotel guests. If you live in a highly visited area by travelers with many hotels, and you love to organize this can be a fun job in retirement for you.
Where to apply: Nearby hotels
Salary: $8 – $13 per hour. The highest-paid hotel concierge jobs are in New York. Some earn up to $20 per hour as a hotel concierge.
Skills: Clerical knowledge, knowledge of the hot spots, customer service, hospitality and communication skills, time, and plan management skills.
20) Dogwalker
You can become the go-to dog walker from your region with the app Wag. Dog owners are always looking for a trustworthy person who can walk their dog during the day while they're busy working. And the app Wag matches dog owners with dog walkers. And Dog-owners can book their dogwalker on-demand directly.
Or you can do it privately and earn a bit more money. Just spread the word of your dog walking services via flyers and business cards in the neighborhood and wait for the phone to call. The perk of being a dog walker is that you have flexible hours and own your agenda.
If you don't have experience with dogs or you want to learn more about training dogs you can apply for a course online or in-person on dogbizsucces. To be a dogwalker via Wag that isn't necessary, but it can help you out becoming a better dog walker.
Where to apply: Apply on the Wag app as a dog walker, and people from you're neighborhood can book you on demand. Dog owners will rank their experience so if you do it well you can become high in demand dogwalker and earn more money.
Salary: Via Wag around $17.50 per walk (20 minutes) and privately, you can earn between $20 – $40 per walk.
Skills: For Wag, you have to be 18+-years old to apply, legally allowed to work in the United States, and physically able to walk at least 20 minutes.
Flexible Hours Retirement Jobs
21) Driver
As a driver, you can manage your agenda and work hours. You can drive people with Uber or Lyft and have the opportunity to meet many interesting people every day. Or you can deliver packages for UPS or Amazon Flex. Or deliver food to people's houses for Shipt, Postmates, Grubhub or Instacart.
Where to apply: At one of these companies that are present in your region
Salary: Between $10 – $20 per hour
Skills: You need to be eligible to work in the United States, have a valid driver's license and auto insurance, have consistent access to a vehicle (not necessary for UPS), have a recent smartphone (iPhone 5 / Android 4.4 or newer) and the ability to lift between 30-40 lbs with or without any accommodation.
22) Handyman
Every neighborhood or (big) company needs a handyman that can fix anything from easy projects to more complicated things. So if your good with your hands, can fix almost anything and are familiar with all kinds of tools you can become a handyman in retirement.
You can apply for a handyman job at a company near you or start your own business and help out homeowners and smaller companies that need a handyman like you. You'll be surprised by how many people don't know how to fix easy projects in the house or they are just too busy with their jobs to do house maintenance projects. The hours are flexible but mostly will be on-call hours, evenings, and the weekends.
Where to apply: Spread the word around your neighborhood and hand out flyers or apply at register online at meet a handyman
Salary: Can range from $17.50 up to $70 per hour
Skills: familiarity with hardware tools and electrical equipment, proven experience, basic math skills, well-organized, apt in problem-solving, attention to detail.
23) Waiter/ Waitress
If you like to work within the food and beverage industry and enjoy making someone else happy. And if you're physically fit than a waiter or waitress job can be perfect for you in retirement. Keep in mind that being a waiter is working mostly in the evening hours, long hours and sometimes stressful if it gets busy. You can work at your favorite restaurant, apply at a larger restaurant chain, work in a bar, a diner, Starbucks, or another place you love.
Where to apply: At any restaurant, coffee place, or bar nearby you. Look online for jobs or walk in and ask the manager.
Salary: $5 – $12 per hour excluding tips
Skills: Basic math, communication, and customer service skills, teamwork, high energy, and physically fit, sell to customer needs.
24) Consultant
If you want flexible working hours in retirement and you don't want your knowledge and experience go to waste you can consider becoming a consultant.
There are two types of consultants: general and specialists consultants. A general consultant has expertise in many fields and offers his/ her services to companies to help make overall improvements. And a specialist consultant is someone who has expertise within a specific field that is valuable to others, and people are willing to pay for it.
So if you know your worth and expertise, you can be very valuable to others. And if you're expertise is rare to find you can earn a lot of money as a consultant in retirement.
Being a consultant you also work as a coach. The best way to improve your coaching skills, and learn from others in the field is by following a course via Coach Star Alliance.
Where to apply: Look for consultant jobs near you on job search engine website like Indeed or Simply Hired. Or offer your consultant services as a freelancer to your previous employer or any other company within the same field.
Salary: It depends on the field and your level of expertise. On average, between $50 – $150 per hour.
Skills: a level of expertise within one field or in many areas. Work experience within the field, leadership skills, self-awareness, academic, or corporate success within the field.
25) Tutor
If you wish is to teach in retirement you can become a tutor. And the great part is that there are no regulations in place within the private tutoring industry. It means that legally speaking anyone can be a private tutor with no qualifications. But make sure to check out the latest regulations within your state about tutoring as it can change.
So if you know you're good at a high school subject, you can become a freelance high school tutor within your region. Or if you have an academic degree or are a certified teacher, you can think about tutoring academic students. But the online tutoring industry is growing fast so you can also tutor kids from your own home.
Where to apply: Look for tutoring jobs nearby you, spread the word within your area or look for online tutor jobs at Tutors, Care, or Tutor.
Salary: A highschool tutor earns between $30 – $40 per hour, a certified teacher with top-notch experience can make up to $85 per hour. And a trained and qualified teacher for children with special needs can earn more than $85 per hour.
Skills: patience, encouragement, adaptability, openness, problem-solving, and organizing skills.
26) Substitute Teacher
Teaching has to be a passion of yours te become a substitute teacher. Because teaching isn't easy, and when you're a sub, you need to be flexible and practical to adapt to different situations and environments.
But if teaching is something you love to do than this is one of the best retirement jobs for you. A substitute teacher substitutes a teacher who is unable to perform his or her duties due to absence. So you can be called in for any teaching position within a school.
Most school districts require substitute teachers to have a bachelor's degree in any academic discipline from an accredited college or university. And you need to obtain your substitute teacher certification.
Where to apply: Apply to a school nearby you
Salary: On average around $12 per hour
Skills: confidence, flexibility, adaptability, accountability, passion, sense of humor.
27) Personal Shopper
Do you have impeccable style, love for fashion, and love to shop till you drop? A job as a personal shopper can be the best retirement job for you.
A personal shopper is a person who helps others shop by giving advice and making suggestions.
You can become a freelancer with your own dek of clients or apply for a job at a large retailer or boutique which offers personal shopper services. The best way to success is by being a personal shopper for other seniors because you can relate to one and other. But if you're up to date with the latest fashion, you can also have younger clients who trust and love your opinion and sense of style.
Where to apply: You can look for jobs at Bloomingdale's they offer personal shopper services or start your own business.
Salary: On average $12 per hour but if you're high in demand you can ask for much more per hour.
Skills: Up-to-date with fashion, interpersonal skills, communication skills, creative, commercials skills, and strong sales ability.
28) Babysitter/ Nanny
When you can't get enough of your grandchildren or kids. Babysitting might be a great retirement job for you. Every busy parent is always looking for a trustworthy person who can take care of their children. You can become an extra grandma or grandpa for the children you babysit.
Where to apply: Spread the word amongst your family, friends, and neighborhood. Or apply only to find nanny jobs near you at Sitter City or Care
Salary: $15 – $25 per hour
Skills: patience, cooking and nutrition, problem-solving, communication, and creativity. If you have first-aid, then that's a pro to many parents.
29) Plumber
Plumbers are always needed. And if you know, you're way around plumbing systems, water lines and know how to fix clogged or leaking pipes or you are eager to learn. And you're not afraid to get dirty. Then plumbing can be a great retirement job for you.
The hours are flexible, but you may have to work evenings or weekends or be on call during off-hours. However, if you own your own plumbing business, you'll have the flexibility to work when and where you want.
Where to apply: start your own business and spread the word around the neighborhood through word of mouth, flyers, or business cards. Or check out this website for plumber jobs tradesmen
Salary: $24 – $31 per hour
Skills: Knowledge and experience of plumbing installation, troubleshooting, and repair, basic math, familiarity with hardware plumbing tools, customer service, and communication skills.
30) Photographer
When your hobby is photography than being a freelance photographer can be a perfect retirement job for you. Everyone and every company are keen on creating content, whether its video or pictures. And being an experienced photographer can land you jobs at weddings, events, festivals, office functions or other important occasions people need a photographer for.
The best way to improve your skills as a photographer is by following the Masterclass of Annie Leibovitz. She was the last photographer to take the portrait of John Lennon and the first woman to be chief photography at Rolling Stone. Following here course is very inspiring and will make you a better photographer even if you have some experience. Why wait? Get your all-access pass to Masterclass here, and start today!
Where to apply: Create a business card and online portfolio so you can show people what you're capable of. If you don't have enough photos to show? Go out and start creating. Maybe ask to shoot a wedding from family or friends for free, so you gain experience, and you can use these photos to build your portfolio.
If your portfolio is all about weddings, then you probably get booked most often as a wedding photographer. If you want other jobs, you need to show this diversity in your portfolio as well.
Salary: On average, a wedding photographer earns between $1000 – $2000 per day (8-hour day), including editing. But it can go up to $10000 if you have a lot of experience and expertise.
Skills: technical photography skills, patience, creativity, attention to detail, communicative skills, and can work under pressure. And you need computer skills and knowledge of photo editing software like Photoshop or Lightroom to edit photos.
Retirement Jobs That Pay Well
When your savings in retirement aren't sufficient, and you need to earn extra money to cover health and dental insurance, you can look for well-paid jobs. I've listed five retirement jobs that pay well below:
31) Real Estate Agent
If you have an eye for property and you love to meet new people every day to find their dream house. Then being a real estate agent is a good retirement job for you. And when you're good at it, you can make a ton of money.
The best part about being a real estate agent is that you get to meet new people, you can control your agenda and no day is the same. And when it comes to earnings, the sky is the limit. It is in your hands how much money you make.
To become a real estate agent will take 4 to 6 months of educating yourself and passing the real estate license exam.
Where to apply: Check out courses on Udemy
Salary: That is up to you and the market you work in. On average real estate agents earn around $40,000 per year if they work full-time. But the range in income is extreme. 10% of real estate agents earn less than $23,000 annually, and another 10% of the real estate agents earn even more than $110,000 per year.
Skills: You need to have a legal US residency, and complete you're required pre-license education (get your state's requirements). And pass the real estate exam to get your license. Other skills you need are honesty, integrity, knowledge of purchase process, responsiveness, knowledge of (local) real estate market, communication, and negotiation skills.
32) Mediator
You can put your listening abilities to good use and become a mediator. This wat you help people negotiate, resolve conflicts, and make peace with each other. To be a court-connected mediator, you need legal training.
Where to apply: Check out Mediation Works for education and jobs.
Salary: Certified mediators fees can range from $100 to $250 per hour.
Skills: legal background, or bachelor's degree in mediation, interpersonal communication, psychology, and negotiation strategies
33) Research Assistant
If researching is one of your hobbies, then becoming a research assistant can be a great retirement job for you. As a research assistant, you help organizations, or students at colleges or universities to collect data and find relevant information. So that they can solve problems, answer questions, or advance their research.
Where to apply: Check out nearby colleges, universities, or laboratories for job opportunities.
Salary: between $18 – $22 per hour
Skills: analytical thinking, data processing, computer skills, communication, attention to detail, ability to maintain quality, safety, and infection control standards.
34) Private Investigator
PI could be your dream job if you consider yourself a Sherlock Holmes or Magnum PI. A career as a private investigator can be great in retirement if you like to investigate, do research, have patience, and are persistent in getting information.
As a PI, you can work for individuals, corporate businesses, or other organizations. You don't need a degree, but you can get a PI license that will help you land a job at a PI firm more quickly. And the job is in demand because BLS reports that the private investigation field is a fast-growing industry.
Where to apply: Check out job applications at PI firms near you. And check out your state requirements for getting your PI license.
Salary: With a PI license, you can earn between $35 – $45 per hour if you work for a PI firm. And if you have excellent PI skills, you can earn up to $350 per hour.
Skills: In most states, there is no formal education requirement to become a private investigator, a degree in criminal justice may be beneficial. Other skills are photography, curiosity, thoroughness, patience, active listening, communication, attention to detail, initiative, persistence, determination, and remain calm in stressful situations.
35) Interior Designer
If a lot of people come into your house and start asking where you get your furniture, curtains, artwork and other accessories. Then maybe this is a signal that you're a great interior designer. And you can consider becoming an interior designer in retirement. You get the spend other peoples money to decorate a home, office, or set. Or you can work with realtors to decorate empty houses or properties, so they sell a lot quicker.
You can start your own business by decorating your own home, or the homes and friends, families, and businesses to gain experience and referrals. Take pictures to create an online portfolio and start promoting your business. You can use Instagram, a website, and Pinterest to show off your work.
If you want to become a licensed, registered, or certified interior designer, you need to take the National Council for Interior Design Qualification (NCIDQ) Examination.
However, a unique way to improve your skills as an interior designer is by following the Masterclass of Kelly Wearstler. She is a renowned award-winning American designer. Kelly Wearstler is the best teacher you can have when it comes to interior design!
Where to apply: Start your own business and spread the word to promote yourself. Or check out job search engine websites for interior designing jobs near you.
Salary: On average around $25 per hour
Skills: Communications, creativity, flexibility, problem-solving, and budgeting skills.
Government Jobs For Retirees
Government jobs can be great jobs for retirees because they come with many benefits. Some positions have health and dental coverage for working a minimum of 10 hours a week. This coverage can make a lot of difference to live a stressfree life in retirement.
And it's easier to get a job as a retiree or senior at the government compared to the corporate world due to special hiring programs. And you can get free training on the job. So in many cases, government jobs are the best jobs for retirees. And here are a couple of government jobs you can check out:
36) Park Ranger
As a park ranger, you can experience the great outdoors and make money in retirement. Each year the National Park Service and state park agencies take on rangers for the summer, and you can be one of them. Or you can also check out job opportunities within National Parks at hotels, restaurants or gift shops.
Where to apply: Check out your nearby state's park department or look for jobs on USAjobs.gov and search "National Park Service."
Salary: on average $14 per hour
Skills: Park rangers must be US citizens and have a valid US driver's license. Park managers generally have a bachelor's degree in the natural sciences such as botany, zoology, geology, environmental studies, or ecology.
37) Park Aide
As a park aide, you can enjoy the beautiful scenery while welcoming guests into campsites, parks, beaches, or historical sites. Your job can be collecting camp fees, cleaning facilities, area beautification, or explaining park rules to visitors.
Where to apply: Check out Government jobs for park Aide jobs nearby you.
Salary: On average, between $12 – $17 per hour.
Skills: not particulary, but many jobs require having a legal Us drivers license.
38-40) Government Job Websites
I can make an endless list of different government jobs out there. The states and national government offer so many kinds of jobs from tourism jobs to administrative jobs, legal or community-oriented jobs. You can check out these websites with all kinds of government jobs so you can find a position that fits you:
Work At Home Jobs For Retirees
Working from home is great because you don't have to spend time commuting to work, and you can control your schedule. After spending so many years in an office or workplace, it can be so refreshing and relaxing to work from home for retirees. And if working from home is a critical job criterion for you, check out these work at home jobs for retirees;
41) Crafting
If you're creative, you can start your own business and sell your arts and crafts on the worldwide online shop called Etsy. You can sell handmade art, jewelry, clothing, bags, home décor and furniture, toys, craft supplies, and tools or vintage items older than 20-year-old.
Where to apply: Open your shop on Etsy. It costs $0.20 to publish a listing to the marketplace that is valid for four months or until the item is sold. Once an item sells, there is a 5% transaction fee on the sale price (including the shipping price you set).
Salary: That's totally up to you you earn a couple of dollars per month up to thousands of dollars if you're great at it.
Skills: Be creative and sell unique, high-quality items.
42) Airbnb Host
Do you have a spare room left, a guesthouse in the backyard or another area on your property you can turn into a Bed and Breakfast location? You can earn a lot of money with little effort. If you live in a high-visited area and have unique unused space, you can consider renting out this space on Airbnb. People love to spend a night or multiple nights in a unique place that feels like home. So being an Airbnb host can be a great retirement job for you.
Decorate the space so people feel at home and have everything they need, keep it very clean and be welcoming and friendly to arriving guests. And you will get ranked high and become a super host so you can increase your nightly rate even more. And you meet new people every day from different countries.
Where to apply: Register on Airbnb
Salary: Earnings can range drastically. A super host with a deluxe property can earn $10,000 per month, while others make less than $200 per month. But almost 50 percent of all Airbnb hosts make more than $500 per month.
Skills: Hospitality, customer service skills, and have a clean and comfortable extra space.
43) Virtual Assistant
Virtual assistant jobs can be an excellent retirement job for you if you have computers skills and would like to stay home. All you need is a good computer and a vast internet connection. Most virtual assistants are freelancers that do administrative tasks that are similar to tasks of an executive assistant or secretary. But there are many different types of virtual assistant jobs in various fields.
Where to apply: Check out freelance jobs at Upwork and Fiverr
Salary: On average $16 per hour
Skills: Good computer knowledge, communication skills, interpersonal skills can work with a deadline, internet, and software-savvy.
44) Online English Teacher
If the English language is a passion of yours. And you speak it fluently and would love to teach others you can be become an online English teacher in retirement and work from home.
For some companies, you need to have your bachelor's degree. But a lot of online English teaching companies don't require a degree. In general, you need competent English language skills and some college degree (that degree doesn't have to be in education).
Where to apply: Check out these companies for jobs and requirements English Hunt, 51 Talk, Teach Away and VIPKID
Salary: Between $20 – $25 per hour
Skills: Fluent in English and depending on the company maybe a degree.
45) (Content) Writer
When you love to write, you can consider becoming a (content) writer. Many companies and organizations need freelance writers to create content daily. This job is highly in demand because the writing industry is booming. And it is becoming a popular career alternative more and more. Content writers create content for the web. And that means writing sales copy, blogs, e-books, podcasts, and text for graphics.
Where to apply: Check out Upwork and Fiverr
Salary: It varies from 3 cents to $1 per word depending on your experience and technical writing abilities.
Skills: Good technical writing and communication skills, adaptability, strong research skills, a solid understanding of SEO (Search Analyzes Optimisation), able to work with deadlines.
46) Take Surveys
You can take surveys online and earn money. So if you like to give your opinion, this can be a great retirement job to make a bit of extra cash. Here's how it works.
Companies, brands, and organizations from around the world are always looking for opinions of people to help shape the products they develop and know how to market them. They use the information they get from paid online surveys to help grow their business. So they need people to fill in surveys to provide them with reliable information. And some companies offer paid survey services to these brands and are always looking for people to fill in their surveys.
You get points for every survey you complete, and that can vary between five to 250 points per survey. For example, at Swagbucks 100 points is $1. And you get paid in gift cards from Amazon, Wallmart or shops at other retailers.
Where to apply: Check out the websites Swagbucks and Survey Junkie. Keep in mind that there are scammy companies out there. So make sure you use trustworthy companies. The two companies I mentioned above are considered to be one of the best in the paid survey field.
Salary: You get paid in gift cards, or you can use your points to shop directly through the shopping system on the paid survey website. So you don't get a salary. How much money you get entirely depends on how many paid surveys you attempt and complete every day/ week or month. Each online survey also has a different payout.
Skills: computer skills
47) Online Travel Agent
Being an online travel agent and work from home while you make other people happy with organizing and arranging their travel plans can be a retirement job for you.
You can become a franchise owner of an online travel agent company and get paid training. You will be provided with premier supplier relationships, buying power, and all the marketing programs, booking technology, and tools you need to operate a travel franchise from home.
Where to apply: Example of franchise organization is Dream vacations
Salary: You earn money with commissions from your sales of hotels, resorts, cruises, travel insurance, etc. So it depends on how good your business is how much you earn.
Skills: customer service, computer skills, booking software knowledge, sales, organization skills, patience and knowledge of travel destinations.
48) Blogger
If you love to write, have computer skills and great internet connection you can think of becoming a blogger in retirement. Making money with blogging isn't a fast track to becoming rich as many people would think. Many bloggers fail because they stop too soon, but the ones that keep on going can make great money through affiliate marketing, ads and selling info products.
So if you want to make a passive income in retirement, but you don't need money within the months/ year you can think about working on a blog from home. It can be a daily hobby for you and if you do it right you can earn a passive income within 1-2 years. After that, it's maintaining your website and keep publishing content and you can grow your income even more.
You don't need any education to become a blogger you just need to find a great niche that you're interested in (with little competition) and love to write about. Write it in a way that is successful to attract a lot of traffic to your website. And for that, you need to have knowledge of how to write articles so you rank high on Google.
Where to apply: If you're interested in blogging you should check out Income School. Only for $400, they teach you step-by-step how to become a successful blogger with a passive income within 24 months.
Salary: Anything between $0 – $7,000 a month, but that is entirely up to your effort and dedication. There are successful bloggers out there even making between $15,000-$60,000 per month. Put those are the top-notch bloggers.
Skills: Knowledge of writing in SEO blogs (search engine optimization), writing skills, computer skills.
49) Rent Out Your Clothes, Gear, Car or Parking Space
Do you own a lot of stuff that you don't use anymore or not very often? Well, you can earn money by renting out your equipment, tools, clothes and even your car or parking space.
For example: If you have skis that you only use one week a year it can be very profitable to rent them out for the rest of the winter.
Where to apply: Renting out your parking space is possible via Craigslist, renting out your clothes is possible via Rent Not Buy and Loanables. Rent out your car is possible via Turo and Get Around. Rent out your bike or other gear is possible via Spinlister
Salary: Entirely depends on you and what you have to offer
Skills: having stuff to rent out and knowledge of how to use the above websites
50) Cook
If cooking or baking is your passion you can consider running a catering business from home. There are many people (especially moms) out there that would love to have homemade goods on their events, birthdays, holidays but don't have the time for it. Or want delicious goods without the trouble. And that's where you come in.
You can sell cookies, cakes, give cooking classes, organize entire dinner parties at home or on location. Whatever you love to do and what's wanted within the market you can do. But make sure to abide by the food safety laws.
Where to apply: Start cooking and spread the word amongst family, friends and your neighborhood. Maybe hand out business cards so people can easily reach you.
Salary: The salary can be inconsistent from week to week but it if you're a great cook or have a rare and delicious specialty that people grave for year-round you can make very consistent money.
Skills: creativity, organizing skills, customer service skills, cooking, and baking skills.
Find The Best Retirement Job For You
Do you want to work because of the money? Do you want to work because you're bored? Do you want to do something fulfilling or help others? Do you want to have flexible hours or a low-stress job in retirement? These are all factors that are important to consider first before applying for a job.
There are a lot of retirement jobs out there that are perfect for someone else, but maybe not ideal for you. The best retirement jobs differ per person, so you have to know what job criteria is essential to you. If your main goal is to earn extra money, then the income part of a job is crucial for you. If you seek personal fulfillment in a job, you need to figure out what makes you fulfilled at the end of the day.
To find out what the best retirement job for you is is that you need to know what your goal(s) for this job is. And these questions can maybe help you out to define that goal.
Do you want to:
Have fun?
Earn (extra) money?
Have medical benefits?
Do something you love?
Socialize with others?
Help other people?
Use your skills and talents?
Try something new?
Stay busy and productive?
Also important is you need to know how much stress you want to have and if you wish to have little or big responsibility in a retirement job. If owning your agenda and your time is essential to you, then seeking a job with flexible hours or becoming a freelancer is crucial. And do you want to work for a boss or start your own business? If you're going to work only to stay busy, and you're not doing it for the money. Then starting a business (with little investment) can be an excellent option for you.
Exercise To Learn What You Want To Do
I have a small assignment to help you find the best retirement job for you. Grab a piece of paper and write down the following sentence and fill in the gaps:
I want to work because: I want to… (reason). The most important criteria for my retirement job are:
(Criteria 1)
(Criteria 2)
(Criteria 3)
Useful, important and/or fun benefits and perks of my retirement job that would be awesome are…(examples: medical, travel, weekly pay, etc.)
After doing this assignment, you thought it through what you want in a retirement job. And knowing what you want is very important to find the best retirement out there for you. You're retired, so you want to spend your time in retirement in the most enjoyable way. For that, you need to know what's important to you and therefore need to be selective in your decisions.
Focus your time and energy on something you want to do compared to doing something you have to do. And if you need to earn money in retirement, you should keep in mind that this is also possible in a way that's enjoyable.
Recommended Articles
The following articles might be interesting for you to read as well: