Are you looking for the perfect retirement gift for a coworker? Don't look any further! I've listed 51 of the best retirement gifts for coworkers for any type of budget in this article.
The best retirement gift for a coworker is a gift that matches his or her personality, hobby, or plans for retirement. This can be a retirement gift they can keep as a nice memory or a gift that helps them to enjoy their life in retirement better.
I've researched many hours to find the best retirement gifts for coworkers and listed them in this article. So, continue reading to find the perfect retirement gift for your coworker.
Just a heads up, this post contains affiliate links. As an Amazon Associate I earn from qualifying purchases. Purchases you make through these links may earn us a small commission, at no extra cost to you.
1) Online MasterClass from World's Greatest
One of the best retirement gifts out there is the gift of MasterClass.
The Masterclass platform is a streaming platform that makes it possible for anyone to watch or listen to hundreds of video lessons taught by the most successful and famous teachers in the world.
For example, Aaron Franklin teaches Texas Style BBQ, Anna Wintour teaches Creativity and Leadership, Samuel L. Jackson teaches Acting, Serena Williams teaches tennis, and many more. Currently, there are over 80 different classes available on the MasterClass platform.
This awesome retirement gift will give your coworker inspiring and new experiences that will make his or her retired life far more fun and enjoyable. Because having something fun to do and learning new skills is the key to happiness in retirement. Check out the Annual Membership for MasterClass for more information.
2) Unique Oil Painting Of A Picture (Paint Your Life)
A classic retirement gift for a coworker is to give a photo, which can be a portrait or a group photo of all the colleagues. Giving a picture is a unique memory for the retiree to look back at their career. But there's even a more unique way to create this memory. You can now create an Oil Painting of every picture, which gives this memory extra emotional touch. This handmade oil painting is a unique and touching gift you'll give to a colleague who's special to you. Place your order here on Paint Your Life.
3) Funny Retired Beer Mug
Looking for a funny retirement gift for a coworker who loves beer? Then this 15 oz. beer mug with the funny text: "This Beer Tastes A Lot Like I'm Not Going To Work Tomorrow." is a great retirement gift. The text is printed on the beer mug and is dishwasher safe.
4) Craft Beer Gift Box
Does your coworker love beer? Then he or she will love getting Award-Winning Craft Beer as a retirement gift delivered to his or her house in retirement by The Craft Beer Club. Your coworker can taste and try out unique and exceptional craft beers from the country's best, small, independent brewers.
The Craft Beer Club delivers Unique Craft Beers produced by small-production, independent, artisan, craft brewers that are among the best in America. Many of which have earned top awards for their signature brews!.
5) Wine Gift Box
Is your coworker more of a wine lover than a beer fanatic? Then gifting a Wine Gift Box from the California Wine Club filled with hand-crafted and award-winning wines from California is one of the best retirement gifts for your coworker.
With a Wine Gift Box from the California Wine Club, the retiree gets to opportunity to enjoy and discover all sorts of wines from California's best small wineries. You can get the Signature Series Wines: California's highest-rated, most coveted, and limited production wines. Or send the retiree on a World Wine Tour with the International Gift Box with handcrafted wines from small artisan and unique wineries across the world.
6) Dom Perignon Champagne Gift Basket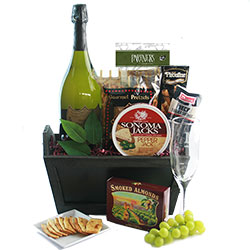 Retirement is a major life accomplishment that calls for champagne. And what better way to celebrate retirement with one of the best vintage champagnes in the world.
This Dom Perignon Gift Basket contains a bottle of Dom Perignon Champagne and all sorts of snacks from almonds, sausage, chocolates, and pretzels. It's the perfect retirement gift basket for a coworker who loves the finer things in life.
7) Scratch Off Map
For a retiree with travel plans or an adventurous coworker, this Scratch Off Map is a great retirement gift. It's a nice piece of art at home and a great conversation starter.
Your coworker can keep travel memories alive and track the places they have visited in the past, and plan future adventures for retirement. This Scratch Off World Map is a great retirement gift for your travel-minded coworker.
8) Spa Gift Basket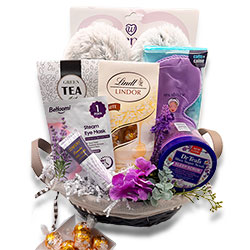 Retirement is all about relaxing and living a stress-free life. And you can help your coworker get more relaxed at the start of their retirement with a beautiful Spa Gift Basket. That is filled with all sorts of spa goods and gear to create a spa day at home. Give your coworker the best start to retirement with a nice Spa Retreat Gift Basket. You can even customize the gift basket to your liking and add a nice bottle of wine or champagne and other gifts to make it extra special.
9) Retirement Toilet Paper
One of the funniest retirement gifts is this retirement toilet paper roll. It has a print with the text "The Legend Has Retired." When you always make fun with your coworker, this retirement gift is perfect to give!
10) Digital Wifi Picture Frame
A digital picture frame is such a perfect retirement gift for anyone that loves to be reminded of great memories in life. With this digital picture frame, the retiree can share their digital photos and videos directly from social media, their camera, and phone onto this frame. And the coolest part is: friends and family can share their photos with this frame from anywhere in the world.
It's a great gift for staying connected with kids and grandkids who live far away or are traveling. The picture frame is easy to set-up, it has 8GB internal memory, supports USB stick, SDHC, and SDXC cards. And video and photo sharing work via email or via the Pix-Star app (iOS and Android) on a smartphone. You can choose between the 10-inch or 15-inch digital picture frame for your coworker.
11) Coffee Gift Box
A coworker who loves coffee will love getting a Coffee Gift Box as a retirement gift. Because enjoying a gourmet cup of coffee without having to rush to work is the ultimate retired feeling. It's the best feeling that a retiree can feel, and you can contribute to it with a Coffee Gift from BeanBox. They have great coffee subscriptions and gifts from the World's Best Artisan Roasters.
You can send the retiree on a unique World Coffee Tour at home with The World Coffee Tour Gift Box with coffee from the world's top coffee-producing regions. Or get the retiree a Coffee and Chocolate Tasting Gift Box when he or she also loves chocolate.
12) Giant Bottle Wine Glass
This giant bottle wine glass is a funny retirement gift for a coworker that is always in need of more wine. And where every day in retirement is going to be filled with many happy hours.
13) Classis Retirement Gift: A Watch
The most classic retirement gift is a watch. It represents time. And it used to be a tradition for companies to give their retiring employees a (gold) watch. With the symbol: "you gave us your time, now we give you time." This tradition started at Pepsi in the 1940s, and it's still alive today, but now it's also used by coworkers, friends, and family of the retiree.
If you and the retiree are very close and you're looking for a more extravagant gift, then a beautiful watch is the ultimate retirement gift. You can write a note to give along with the watch with a text: "I wish you the best time in retirement" or "Have the retirement of a lifetime." Or "I enjoyed our time being coworkers."
Personalized Pocket Watch (Men)
This pocket watch includes a sturdy chain and clip so you can't lose it. There's plenty of space for your personalization on the back of the watch. Customize with a possibility of 3 lines, up to 15 characters per line. This watch is a great gift for someone who is newly retired. Measures 1 3/4″ in diameter with a 12″ chain, a gift box is included.
Personalized Women's Clock Pendant Necklace
This personalized ladies' watch pendant necklace is sure to be a hit with its luxurious trend-setting style that emulates vintage memories. Its long adjustable chain allows many style options, and with the quartz quality, pop-open clock attached, you will always be on time. A unique retirement gift for your coworker!
14) Retired Coffee Mug
When your coworker is a true legend, then this funny 15 oz. coffee mug is a great retirement gift. With the text: "The One The Only The Legend Has Retired Retirement." Perfect for a coworker who was excellent at his or her job, and you want to remind him or her of that. The text is printed on both sides of the mug, and its Microwave and dishwasher safe.
15) Out of Business Cards
Retirement is the best occasion to have a bit of fun with your coworker. It's a celebration of life, and humor is a great way to celebrate it. And this funny retirement gift comes with 15 Out Of Business Cards in a stainless steel case with retired engraved on it. Excellent funny gift for a coworker who is really looking forward to their retirement and not working anymore.
16) Cratejoy Subscription Box
Give the retiree a retirement gift so that they can create their own unique experience in retirement with Cratejoy. They have so many unique and fun subscription boxes that you can give as a retirement gift.
Cratejoy is featured in Forbes, InStyle, Marie Claire, Rolling Stone, etc and can be the perfect unique retirement gift that you're looking for. They have awesome subscription boxes for men and Crates of Joy for women.
Treat the retiree on an awesome Arts & Crafts Subscription Box so that they can get creative with new and fun art projects and create their own unique piece of art in retirement.
Or give a Food & Beverage Cratejoy such as the American Cocktail Club where the retiree gets a premium cocktail subscription box that curates all-natural and world-class cocktails.
17) Man Cave Gift
Does your coworker has a man cave or home bar at home?
You should give your coworker this unique wooden Man Cave sign. This sign is easy to personalize. You can change the name and year to your choosing. The sign measures 16″ x 16″ x 1/2″ and pre-drilled mounting holes for easy hanging.
18) Polaroid Camera
You can give your coworker a Polaroid camera to capture the most beautiful moments in retirement. From moments they spend together with grandchildren, friends, and family to beautiful moments on upcoming travel adventures.
This Polaroid camera is the modern version of the old-school polaroid camera. It prints beautiful and premium quality photos instantly like in the old days but the camera also has many modern features like the new cameras we know now. A great retirement gift for a coworker who loves to capture moments in a more unique way.
19) Funny Wine Tumbler
When your coworker loves to drink some wine when going on a picnic, this wine tumbler is the perfect retirement gift. It comes with the funny text "I Don't Want to I Don't Have to I'm Retired"
20) Funny Retired Can Coolers
These can coolers (6-pack) with the funny text: "Retired not my problem anymore" is the perfect retirement gift for a coworker who loves a cold beer or can soda. These can coolers are machine washable and fit 12 oz cans or 12 – 16 oz bottles and keep the beverages cold for a while.
21) Lightweight (Travel) Hammock
When you think of retirement, you probably visualize someone relaxing in a hammock. It's the ultimate picture we have in our minds of a retiree. So, why not give a hammock for retirement? And you can give your coworker the best hammock out there. One that he or she can bring anywhere they go, whether they hang it up at home, garden, the beach, forest, or campsite.
This hammock from the brand La Siesta is made from parachute silk and very easy to use. A great retirement gift for any type of traveler. It's one of our favorite travel accessories and can recommend it to everyone. No matter what their plans in retirement are.
22) Retirement Chefs Apron
This funny retirement gift is great when your coworker loves to be busy in the kitchen, but also loves a bit of fun.
23) Outdoor Fire Pit
A retiree who loves to camp will love a Solo Stove as a retirement gift. The retiree can use the Solo Stove for grilling and creating new memories in retirement while making a bonfire during camping or at home.
Solo Stove is famous for its stainless steel wood-burning stoves and fire pits designed with efficient airflow. Portable and durable, designed for adventure whether outdoors or at home. You can get a fire pit or a camp stove for the retiree and include accessories to complete the gift.
24) Personalized BBQ Gift Set
A coworker who loves to grill will love getting a personalized BBQ Gift Set that makes grilling in retirement a lot more special.
This special box is easy to personalize with the text of your choosing. You can add the name, title, and date to the box, which makes it a perfect retirement gift. The box measures 19.5″ x 5″ x 3″, the tongs are 14″ x 2.25″ x 1″, the spatula is 17.5″ x 3.75″ x .5″, and the fork is 16″ x 1″ x 0.5″. As you can see it's not a very large box, so easy to use in the garden, or bring it while on a camping trip!
25) Personalized Meat Cutting Board
What is a unique personalized BBQ set without the possibility to cut your freshly grilled meat on a personalized cutting board? It's a great addition to make the retirement gift for your coworker complete. You can gift your coworker a personalized meat cutting board.
Grilling and cutting meat get even more fun when you can use your personalized tools. This meat cutting board is easy to personalize with a name and a fun slogan. For example, 'BBQ Grill Master.'
26) Funny Retirement T-shirt
Sometimes the best retirement gift for your coworker is a funny retirement gift. And one of the funniest gifts is a retirement t-shirt. And your coworker will definitely want to wear this retirement t-shirt to rub it in everyone's face that he or she is retired.
27) Personalized Wine Decanter with Glasses
If your coworker loves wine, then this is a great retirement gift. This personalized Wine Decanter with matching glasses comes in a wooden crate. The engraving is etched into the glass surface and is permanent and durable. You can choose different types of engraving that fit most for your coworker. The Stemless Wine glasses are Approx. 4" W x 5" H and hold 19 oz.
28) Retired Travel Mug
This 14 oz double-walled stainless steel travel mug can hold cold or hot drinks. And has the text: "The Legend Has Retired." A perfect retirement gift for a coworker who is traveling or can use this mug while fishing or any other hobby in retirement.
29) Personalized Leather Poker Set
Poker lovers will love this gift. This rustic faux leather 100 chip poker set comes with 100 commercial grade chips, 2 decks of cards, and 5 dice. It's water and stain-resistant, and you can personalize it with text, name, or initials (2 lines up to 15 characters per line or 3 initials). And you can choose between 6 different designs.
30) High Quality Daypack
A good daypack is what everyone needs. Whether your coworker loves to hike, spend time with their grandchildren, or have travel plans in retirement. You can't go wrong with gifting this daypack from the famous brand The North Face.
This bag has many different compartments for laptop, documents, books and has custom injection-molded shoulder straps. And a comfortable, padded mesh back panel; and a highly breathable lumbar panel for maximum breathability all day long. You can choose between different colors to find the perfect fit for your coworker.
31) Art Painting Set
A coworker who is looking forward to getting creative in retirement will like this painting set. The set contains is a complete starter set. And it's filled with acrylic, water and oil paint and different brushes.
32) Complete Golf Set
Does your coworker like to play golf? You'll absolutely score with this funny sack for his golf balls! It's easy to attach to the golf set. Why not have some fun while playing golf, right? This golf sack makes it easy to grab the golfballs! 😉
33) Garden Tool Set
Many retirees love to spend time gardening. It's the ultimate way to relax, exercise, and unwind the mind while creating something beautiful. And it can be the best retirement gift for someone who has a big garden but didn't have time so far to do gardening themselves. This 7 piece garden tool set contains 6 pieces of aluminum gardening tools (no rusting), gardening gloves, and a handy garden tote bag.
34) Personalized Cube Paper Weight
The Optical Crystal Straight Cube Paperweight is a beautiful crystal gift and office award that has many uses. It is a versatile, blank crystal cube that can be engraved with a logo, names, and text using a sandblasting engraving technique. It is very versatile for any occasion, elegant and functional. Available in 3 sizes; 2″, 2-3/8″, 3-1/8″. A perfect retirement gift for your coworker!
35) Day of the Week Clock
In retirement, it doesn't matter anymore what time it is. Perhaps, it only matters to know which day of the week it is. And you can give this unique Day of The Week Clock as a funny retirement gift. To hang up at home, boat, RV, vacation home, kids' room, or home office for anyone on a "retired" schedule.
36) Photo on Canvas
Capture a great moment and print it on canvas to give the retiree. You can select a photo from a unique moment in the retiree's life or create a new photo, especially for their retirement and print the Photo on Canvas. You can create a nice group photo with all coworkers or select your favorite photo of you and the retiree.
With a nice canvas photo in their home, they will always be reminded of the good old times and of this unique gift they received.
Another great idea is to capture unique moments on their last day or week at work or on their retirement party. And create a collage to print on Canvas.
37) Engraved Retirement Plaque
Give the retiree an Engraved Retirement Plaque that explains the meaning of retirement. A great reminder that the retiree can do everything he likes in retirement!
38) Personalized Wine Tote Bag
Gifting a nice bottle of wine is always a good idea. And this Personalized Wine Tote Bag makes it that more special. It's easy to customize with the initials of the retiree. The bag is easy to carry and keeps the wine at a constant temperature. The ideal retirement gift for a wine lover!
39) Picnic Backpack Set
Perhaps your coworker enjoys having a picnic from time to time. If so, you can make their picnic days in retirement more enjoyable with this best-selling Picnic Backpack. It's designed for 4 persons and includes: 4x stainless steel knives, forks, spoons, dinner plates, cotton napkins, wine glasses & 1x cheese/butter knife, bottle opener, plastic chopping board, & 2x salt/pepper shakers, plus a waterproof back fleece picnic blanket.
40) Kindle E-Reader
For most retirees, retirement is the time to relax, enjoy family, spend time on their hobbies, and maybe do a bit of traveling. And you can help make their time in retirement more enjoyable with the gift of unlimited reading with a Kindle E-reader and a Kindle Membership. No matter what their plans are in retirement, they can travel to other worlds by reading thousands of books that are available.
The Oasis Kindle E-reader is waterproof and has an adjustable warm light to shift screen shade from white to amber. It reads like a real paper because of the latest e-ink technology. And it also works with Audible so the retiree can pair the e-reader with Bluetooth headphones or speakers to switch seamlessly between reading and listening.
If this gift is a bit out of your budget you can collect money and give a group gift together with other coworkers.
41) Gift Book: Retirement Is a Full-time Job: And You're the Boss!
Retirement is a full-time job, is a gift book with a fun collection of colorful quotes and photos about retirement. It's all about having fun getting older, retiring, and inspiring to think outside the box. A coworker with a great sense of humor will love this as a gift.
42) Beer Cap Map
Another awesome retirement gift for a coworker who loves to drink beer is this Giant Beer Cap Map. It's laser cut in Oklahoma by an expert craftsman.
The bottle cap holders are ideal for saving all of the brewery beer caps in the retiree's collection. Holding 142 bottle caps. It's made of natural 1/4″ Birch plywood and includes pre-drilled mounting holes for hanging on any wall. With this beer cap map, your coworker gets to create their own beer cap art in minutes. Just push the caps into the slots, and display anywhere in your home.
43) Foot Massager Machine
The ultimate relaxing machine is this foot massager that also heats up. A great spa gift for a coworker that deserves a relaxing time in retirement. It improves blood circulation, relieves muscle tension, and helps with tired feet. The retiree can adjust the massage's intensity and choose between 3 different pressure levels, and it's easily washable.
44) Gift To Enjoy With Grandchildren
Many retirees look forward to spending a lot more quality time with their grandchildren in retirement. And you can make it more fun for your coworker when you give a retirement gift they can enjoy together with their grandchildren. This Tablecloth World Map is a fun idea to color together with grandchildren. For example, you can color each country that you've visited together.
45) Laser-engraved 3D crystal
A very unique retirement gift for a coworker is this laser-engraved 3D Crystal from Crystal Clear Memories. A beautiful keepsake that the retiree can keep as a memory and cherish forever. You can build your own crystal: upload a photo, choose your custom text, pick your design, and 3D artists manually make this Crystal into an awesome retirement gift.
Crystal Clear Memories is the leader in innovation for 3D crystals, so your customized retirement gift is in the best hands.
46) Noise-canceling Headphone
Noise-canceling headphones are one of the best latest technology. It's designed to reduce unwanted ambient sounds using active noise control. The headphone helps you sleep better while traveling: in a noisy vehicle or plane and alleviate fatigue. This headphone from Sony is the industry leader and does not only cancel noise but is also an excellent headphone for listening to music in high-quality. And has Alexa built-in.
47) Bouquet of flowers
Giving flowers is always a great choice. And you can give your coworker a bouquet of flowers as a thank you on their last day at work or send flowers to their home on their first day in retirement. It's a great way to congratulate your coworker on their retirement and a perfect gift for any type of retiree.
48) Portable Suitcase Vinyl Player
A great retirement gift for any music lover. This portable vinyl player has a three-speed Turntable (33 1/3, 45, 78 RPM), so it plays all of your coworker's favorite vinyl records. It has built-in stereo speakers and also built-in Bluetooth to wirelessly play music from any Bluetooth enabled device. You can choose between different color designs to find the best fit for your retired coworker. And he or she can take it easily anywhere they go.
49) Book: Retirement Your Way
This Retirement Your Way book inspires and gives advice to "The No Stress Roadmap for Designing Your Next Chapter and Loving Your Future." This book offers a clear 7-step roadmap to help the reader get wherever they want to go in retirement and enjoy the journey. It's a great book for any type of retiree: from someone who wants to continue working, enjoy a classic retirement playing golf and bridge, go back to school, or start a business.
50) The Bucket List: 1000 adventures big and small
This book is for the coworker who wants to make the most out of his or her retirement and make their bucket list dreams come true. Or for a coworker who needs extra inspiration on what to do in their retirement. This bucket list book is filled with 1000 ideas, great photos, and worldwide locations.
51) Meditation Cushion Set
Retirement is for most retirees all about relaxing. And if your coworker is planning on living a more stress-free life in retirement, you can help him or her by giving a meditation cushion set and a Tibetan singing bowl. With this complete set, he or she can focus on unwinding the mind and living a happier life ultimately.
The cushion set allows a comfortable position for a person of any size or age. It provides the best seating height and support for proper alignment of the spine and hips; while reducing stress on knees, ankles, hips, and lower back. You can choose between different colors and add a singing bowl that gives a calm sound while meditating.
52) Engraved Thank You Award
Give the retiree a customized Award if he or she was great at something, and you want to honor this a special way. It's a fun way to honor the retiree and say thank you! You can easily engrave the award with a personal message.
53) Personalized Cooler Chair
This 2-in-1 cooler chair is a great retirement gift for your coworker when you know he or she loves to go outside. For example, when your coworker loves to go on a fishing trip, and always bring drinks and a chair. You can easily combine it with this gift! You can easily personalize it with the name of your coworker.
54) Personalized Wine Cork Display Shadow Box
When your coworker loves to drink quality wines, it is always good to save the corks. Drinking good wine is often done on a special occasion, and saving the corks can help remember these occasions much easier. This personalized display box is the perfect tool to save wine corks. You can easily personalize it with your coworker's name or a special message up to 15 characters.
55) The BroBasket Gift Basket
The BroBasket is one of the coolest retirement gift baskets for men out there. Because what do guys really want? A gift basket with booze! that's what!
You can create an amazing (custom) gift basket with his favorite alcohol, gear and goodies. From Whiskey, Vodka, Tequila, Scotch, Gin, Rum to (craft) Beer, and put in an awesome engraved gift to make it extra special. Retirement can't start any better for him, right?!
If he isn't a drinker, don't worry. BroBaskets also has fantastic Boozeless Gift Baskets for him.
56) Travel Book: 50 States, 5000 Ideas
One of the best selling retirement gifts is the book: 50 states, 5000 ideas. A perfect retirement gift for a coworker who plans on traveling in the USA in retirement. It's a practical and inspiring travel book that gives the reader inside information on Where to Go, When to Go, What to See, What to Do.
It's a richly illustrated book from the travel experts at National Geographic that give the best travel experiences in every state, from the obvious to the unexpected. A must-have for every USA traveler.
57) Honoring Gift
You can celebrate your coworker's retirement by giving an honoring retirement gift (together with other coworkers). And to help you out, here are two awesome ideas on how to honor your coworker.
Create and show a (fun) video. You can create it together with other people: friends, family, and co-workers to make it even more memorable. Video ideas are music video (with retiree's favorite song), a montage of answers to questions about the retiree, well wishes and messages from everybody, a funny retirement trailer, photo slide show, video montage of retiree's last workday/ week/ month.
Give a speech to honor the retiree's successes, contributions, and personality and perhaps add a presentation to show their career's highlights. It's up to you if you want to make it a formal or funny informal speech. Check out tips in my article; 13 Tips On How To Give The Best Retirement Speech
Recommended Articles
We've written a ton of articles about celebrating retirement. And here are some articles you might be interested in reading as well: