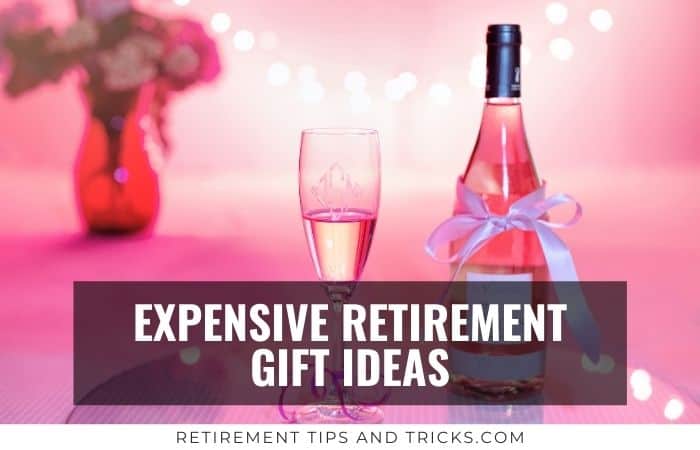 Are you looking for a special, unique, and expensive retirement gift? I got you! I've searched for hours for the best expensive retirement gifts out there. And made a list of the Top 25 Expensive Retirement Gift Ideas, so you can get the retiree an exclusive and luxurious gift that no one else gives. Start shopping below!
Just a heads up, this post contains affiliate links. As an Amazon Associate I earn from qualifying purchases. Purchases you make through these links may earn us a small commission, at no extra cost to you.
1) Dom Perignon Gift Basket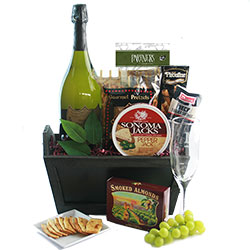 Retirement needs to be celebrated with a good bottle of champagne. And that's why this Dom Perignon Champagne Gift Basket is an amazing expensive retirement gift. You give the World's Best Vintage Champagne.
Dom Perignon is one of the most recognized Champagne brands of all time. It is produced by Moët & Chandon, one of the World's largest champagne producers and a prominent champagne house. It's aged for a minimum of 7 years, and each bottling of Dom Pérignon contains grapes only from a single year. That is the reason why this champagne is so unique compared to many others.
2) Kindle E-reader
Many retirees love to read in retirement. Whether he or she has plans to travel, camping, go to the beach, do a lot of picnics or spend time at home (by the pool) in retirement they can bring the Oasis Kindle E-reader with Kindle Unlimited with them. No need to carry around books, with this e-reader the retiree has access to millions of books, newspapers, and audiobooks. It's the perfect retirement gift.
3) Napa Valley's Aged Cabernet
Are you looking for an expensive retirement gift for a true wine-lover? Then get a 2 Month Gift to the California Wine Club Aged Cabernet Series. A rare and extraordinary wine gift that will impress the retiree for sure!
It features Napa Valley's most prestigious Cabernets aged 8-12 years in stringent, temperature-controlled conditions. It's recommended by Robb Report as a spectacular rare wine experience. An excellent way for the retiree to start their retirement with Time To Wine Down.
4) Crystal Engraved Ice Bucket
This Waterford Crystal Lismore Ice Bucket is a perfect retirement gift for a retiree that loves luxury and fine living. It's a sparkling addition to him or her bar at home and a perfect retirement award to recognize their service. A great apprecation gift with free personalization service with high quality sandblast etching.
5) Kamado Charcoal Grill
Is he a true pitmaster? Or does he love to BBQ on the weekends? Then gifting this Kamado Charcoal Grill for retirement will be a home-run!
It's one of the best charcoal grills, if not the best grill in the world. It's a premium 18″ ceramic grill with a heavy-duty galvanized steel rolling cart and locking wheels. It has a SlōRoller Hyperbolic Smoke Chamber : the first of its kind. And a patented Air Lift Hinge that makes grilling a comfortable experience because you can lift the grill dome with just one finger.
6) Michael Kors Lexington Men's Watch
The most classic retirement gift is a (gold) watch. It's a tradition that started at the company Pepsi Co Company in the 1940s. "You gave us your time, now we give you time". And it is still used to this day.
This Michael Kors Lexington Watch is perfect for all sorts of (jet-setting) adventures in retirement. It features a 44mm case, 22mm bandwidth, scratch-resistant mineral crystal glass, Quartz movement with chronograph analog display, and is water-resistant up to 100m. Designed by Michael Kors a world-renowned, award-winning designer of luxury accessories.
7) Membership To Masterclass
You want to wish someone the best time in retirement. Right?! Well having something fun to do and learning new things is the key to happiness in retirement. And that's why one of the best expensive retirement gift ideas out there is a membership to Masterclass.
Masterclass is a streaming platform that makes it possible for anyone to watch or listen to hundreds of video lessons (90+ different Masterclasses) taught by the most successful and famous teachers in the world – all for one price. From cooking, arts, business, writing, music to science classes. For example, a Gardening Class taught by Ron Finley, Cooking Class taught by Gordon Ramsay to Acting Class by Samuel L. Jackson and so many more world-renowned experts in their field.
8) Noise Canceling Headphone
A noise-canceling headphone can be the most valuable gift you can give any retiree. It's the gift of silence, because, in a lot of places, there is white noise, especially when you're traveling in planes and vehicles. It can make you feel tired and overwhelmed. And with a noise-canceling headphone, you can listen to high-quality sound music but also actively cancel out the noise. Which makes anything a lot more comfortable and a lot less exhausting.
This Bose Noise-Canceling Wireless Bluetooth Headphone is with Alexa Voice Control and gets 5-star reviews from thousands of people on Amazon.
9) Luxury Box Of French Chocolates
Get a Luxury Box of French Chocolate from the World Champion Chocolatier: zChocolat. They have Luxurious Mahogany Gift Boxes made in the Jura region of France by the finest woodworkers with a unique serial number carved into the base. They are filled with the finest French chocolates made of the best cocoa and freshest local ingredients. These masterpieces are low in sugar, with no preservatives, no alcohol, no coloring, and 100% pure cocoa butter. Sounds great? Well, zChocolat has a worldwide express service.
10) Swarovski Gold Tone Women's Watch
Are you looking for a classic retirement gift for a special woman in your life? You can give her this Gold-Tone Watch from the creator of the finest jewelry in the world: Swarovski. It's a Swiss-made watch with a 12 mm bandwidth, Quartz movement, and water-resistant up to 10 feet. As I mentioned earlier giving a watch is a symbol of time. You can add a note: "Have the best time in retirement".
11) Custom Decanter Set
This Custom Decanter Set is an exclusive retirement gift for a whiskey, scotch, or any other spirit-lover. Perfect for at a home bar or dining room table for every day in retirement or special occasions. The set includes a walnut-stained box, an Argos decanter, and four high-quality rock glasses. And all items will be engraved with two lines of text, a name, and a year.
12) Backyard Fire Pit
Give the retiree the ultimate Backyard Fire Pit Solo Stove. The retiree can make amazing bonfire memories with this smokeless portable fire pit from Solo Stove. It creates a super-efficient burn that's great to watch and lasts for hours. And the best part is that there is nearly no smoke so your clothes won't smell and minimal ash left to clean up.
13) Apple Ipad
Give the retiree the newest Apple Ipad. They can do anything from Facetiming their grandchildren, getting work done, sign paperwork, taking notes, play games, do puzzles, watching their favorite TV series to making nice videos and photos. It's the most versatile and practical retirement gift out there that anyone is happy to get.
14) Unique Craft Beer Club Gift
Beer tastes a lot better if you're not having to work the next day. And therefore beer is always a great retirement gift. But with a 1-year Craft Beer Subscription from the Original Craft Beer Club, you don't just give a normal beer. You give unique craft beers from the best independent, artisan breweries in America with very small distribution, so you won't find them at a local grocery or liquor store. You can give the retiree a Craft Beer Club gift of 1 to 12 shipments (send monthly, every-other-month, or quarterly). That's up to you!
15) Outdoor Lounge Chair
Give the retiree the ultimate chair to relax in retirement. This Hanging Swing Chair creates a unique lounging experience for the retiree. It's perfect to enjoy reading in the living room, garden, porch, or tanning by the pool. It has a 46-inch removable polyester shade canopy, 2-inch foam-filled cushions, and a removable headrest. And 5 color options.
16) Home Robot
You can give a Vector Home Robot as a retirement gift. It's a companion made to hang out and help out. Yes, he's alive with personality and engages by sight, sound, and touch. The robot is voice-activated and will answer questions, take photos, time dinner, show the weather, and more. It makes life in retirement easier and a lot more fun. He can independently navigate and self-charge and recognizes people and avoids obstacles. How cool is that?!
17) Spa Gift Basket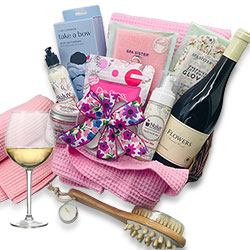 Give her the ultimate spa at home experience in retirement with this Spa Gift Basket. That has everything. From a bottle of champagne, finest chocolates, gourmet snacks, and rejuvenating bath and body products.
18) 16th-Century Globe Bar
Give a retirement gift of world charm with this 16th-Century Globe Bar. A perfect addition to the retiree's home bar or home office with extraordinary Italian frescos and a hidden liquor cabinet. It's an all-wood construction with metal rolling coasters. It can accommodate short-stemmed glasses, and 1-2 small wine or liquor bottles on the inside, and 4-5 full-sized wine or liquor bottles at the bottom.
19) Stand Up Paddle Board
Stand Up Paddleboarding is one of the most popular outdoor activities amongst retirees. It's a great low-impact and stress-free workout. You train the body but the soothing environment on the water and focus to balance the board creates a state of mindfulness. A perfect combination for stress-free retirement days. And this incredible inflatable all-around Paddleboard for people of all skill level is the most durable lightweight board on the market.
20) World Of Whiskey Gift Basket
Is the retiree a true whiskey lover? Then this World Of Whiskey Gift Basket is the ultimate expensive retirement gift. This basket is packed with distinct whiskeys from around the world, cigars, snacks, and all sorts of accessories. The retiree goes on a whiskey trip around the world, from Japan to Ireland, to Scotland.
21) Top-Rated Coffee Gift Box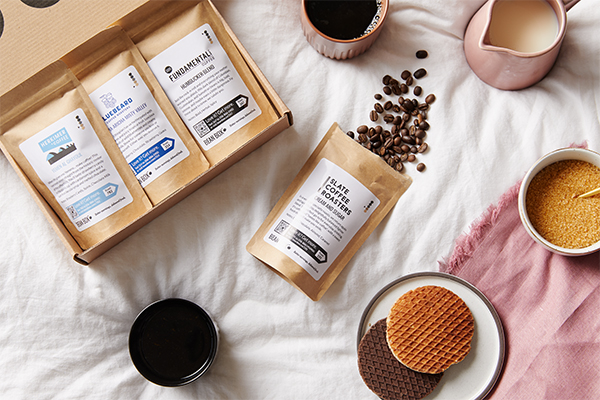 Enjoying a fresh gourmet cup of coffee without having to rush to work is the ultimate retired feeling. And this everyday routine gets better with a monthly coffee tour from Seattle's top-rated coffees. With this gift box from Bean Box, the retiree gets four unique gourmet roasts every month, including artful blends and single origin coffees from world-renowned roasters, such as Herkimer, Zoka, Vita, Ladro, and Slate. And also tasting notes, brewing tips, and an artisan caramel. You can gift him or her one-year-long gourmet coffee for their retirement year.
22) 3D Crystal Photo
This 3D Crystal Photo is a memorable gift and a beautiful keepsake for the retiree. It's a heart crystal with a LED Base and a laser-etched picture and personalized engraving. A nice tribute to the retiree.
23) Digital Picture Frame
This Digital Picture Frame is such a cool retirement gift. Anyone can email photos to this frame that will show in seconds. So if family lives far away or you're on a holiday you can send photos to this frame and the retiree can see them right away. Great way to feel connected in retirement with family and friends without leaving the house.
24) Portable Mini Projector
Isn't it fun to watch your favorite movie in the garden? Or watch old family videos together with family anywhere? Or perhaps watch TV series outside your RV? This high resolution LED Portable Mini Projector does the trick. It's a great sentimental and practical retirement gift that the retiree will enjoy for many years in the future. It will make retirement filled with entertainment fun.
25) 55-inch 4K Smart TV
Watching movies and his or her favorite sports teams will get a lot more fun and crystal clear with this 55-inch Samsung Smart TV. Everything is in 4K resolution which elevates the retiree's TV watching experience. The retiree doesn't even have to leave the couch because by asking Alexa he or she can open apps, change the channel, search for movies and shows, play music, and more.
Recommended Articles
These following articles might be interesting for you to read as well: