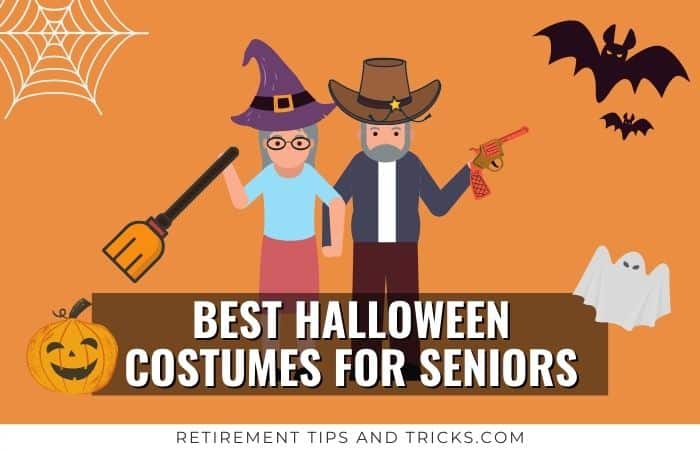 The spookiest day of the year is coming and you're looking for an awesome Halloween costume to have a lot of trick-or-treating fun in retirement. Well, no need to look further because I'm here to help you out!
From classic icons, movie heroes to funny and scary outfits. In this article, I've listed the best Halloween costumes for seniors from the world's largest online-only costume retailer HalloweenCostumes.com. You can start picking out your new Halloween costume below because they have all sizes.
Just a heads up, this post contains affiliate links. As an Amazon Associate I earn from qualifying purchases. Purchases you make through these links may earn us a small commission, at no extra cost to you.
1) Mary Poppins Costume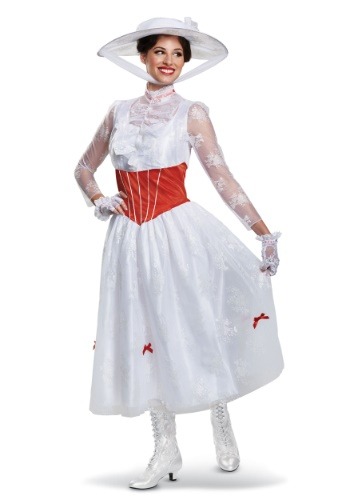 If your favorite movie is Mary Poppins then you should definitely dress up in this Victorian London Mary Poppins costume and sing along with Supercalifragilisticexpialidocious at your front door.
2) 1920's Great Gatsby Costume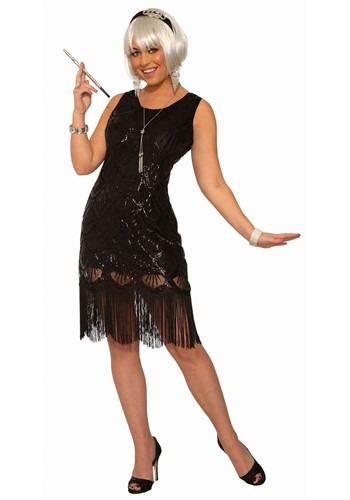 Immerse yourself in the Jazz Age on Long Island in 1920's with this awesome The Great Gatsby costume.
3) Charlie Chaplin Costume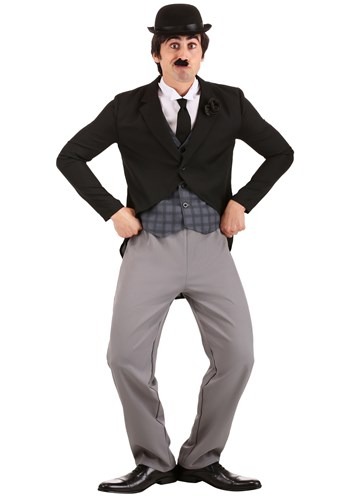 Do you feel like not saying anything during Halloween? And do you want to show off your weird acting, dancing, and comedic talents? Transform yourself into the 1920's silent movie star Charlie Chaplin with this Charlie Chaplin Costume.
4) Wicked Witch Costume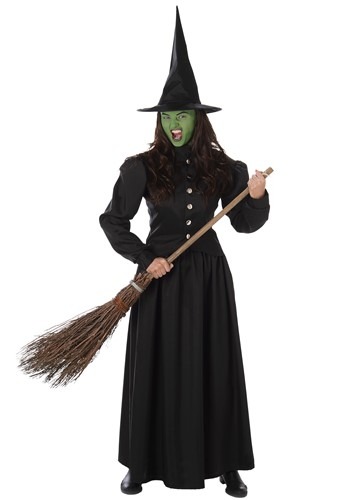 Dress up this year's Halloween as the Wicked Witch from the west from the classic movie The Wizard of Oz. Just paint your face green, put on some boots and grab a broom and you're good to go for this year's Halloween. And any other costume party in the future.
5) IT Pennywise Costume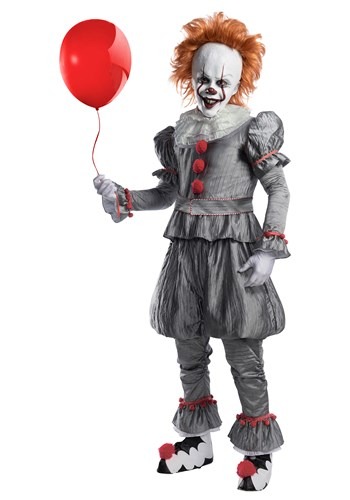 Scare off children at your front door, your friends, or the next-door neighbor with this IT Pennywise Costume. It's a licensed costume from 2019's Chapter Two movie.
6) Wizard Costume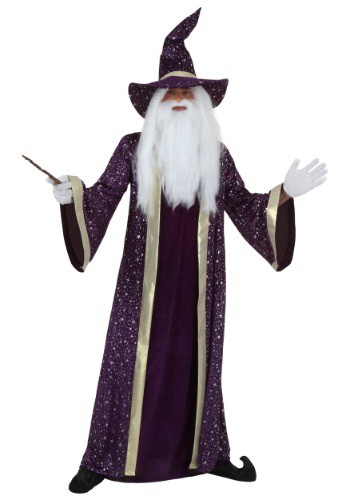 Practice your fireball spell, put on a white wig and beard, and have a magical night with Halloween in this beautiful Wizard Costume.
7) George Washington Costume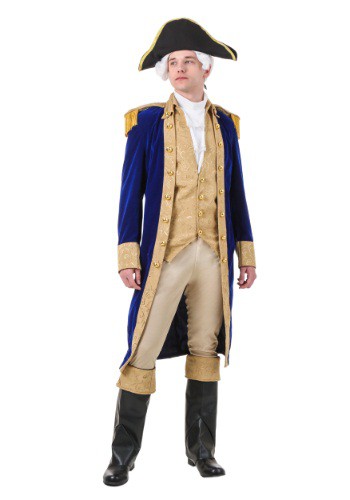 Do you feel like dressing up as a historical figure this Halloween? Then you should definitely go for the George Washington costume and be the first leader of the United States of America!
8) Morticia Addams Family Costume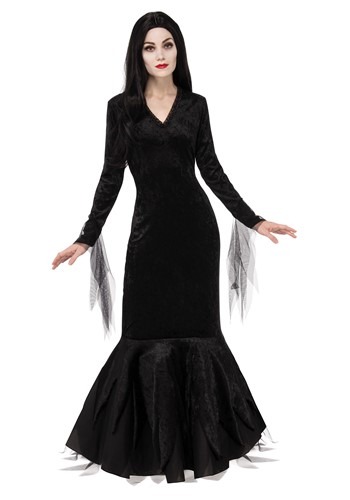 Always loved watching The Addams Family? If so, dress up as Morticia from the Addams Family with this floor-length gown.
9) Marilyn Monroe Costume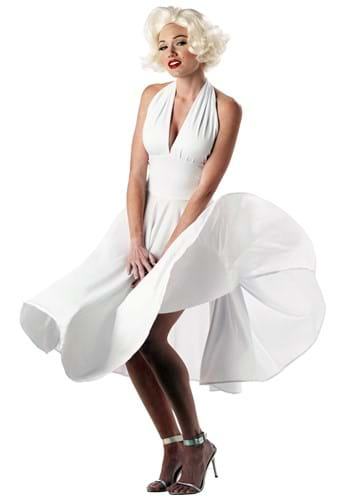 Put on this Marilyn Monroe costume, pass a subway station or let your friend follow you with a blower all night to recreate one of the most iconic images in movie history. You can feel like a legendary starlet in the Golden Age of Hollywood.
10) Cowboy Costume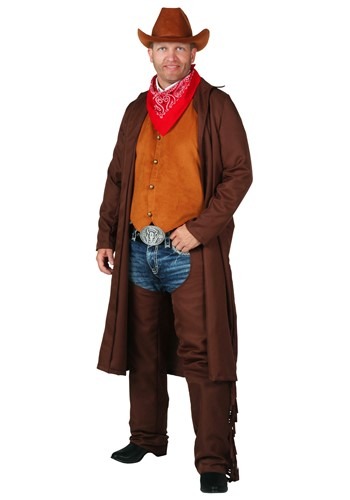 Howdy folks! Go to the wild wild west this year's Halloween with a Cowboy Costume and play a Clint Eastwood character for a day. This costume includes a jacket, vest front, chaps, belt, hat, and bandana. You only need a couple of jeans and boots and you can start talking Texan.
11) Elvis Costume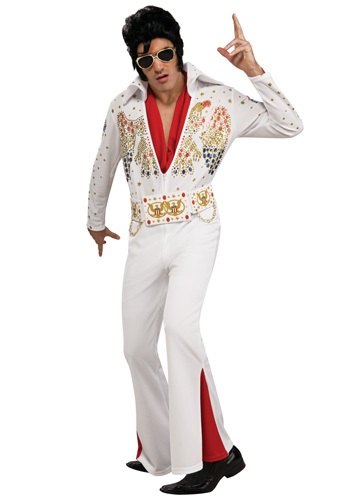 Put on one of the most popular Halloween costumes: Elvis costume and be the King Of Rock And Roll this year's Halloween. And continue to honor his memory with this iconic white jumpsuit.
12) Batman Costume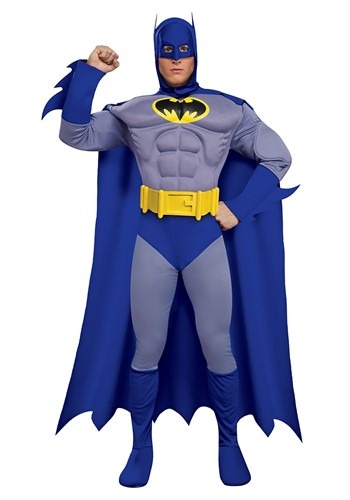 Dive into character and stop the crime and bring down the villains of Gotham City during Halloween with this Batman costume. It gives you a well-muscled chest for at least an evening in retirement. If that is something you've always dreamed about…
13) Big Frank Costume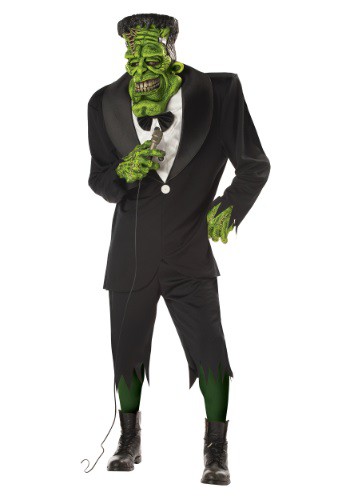 If you don't want anyone to recognize you, you should get this Big Frank costume for this year's Halloween. It's not Frankenstein but his friendlier bigger brother.
14) Clown Costume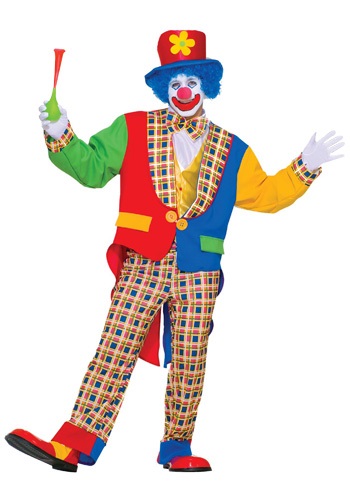 Clowns can be scary, but also fun. So if you want to invest in a Halloween costume that you can also use for your grandkid's birthday parties you can get this colorful Clown costume.
15) Renaissance Lady Costume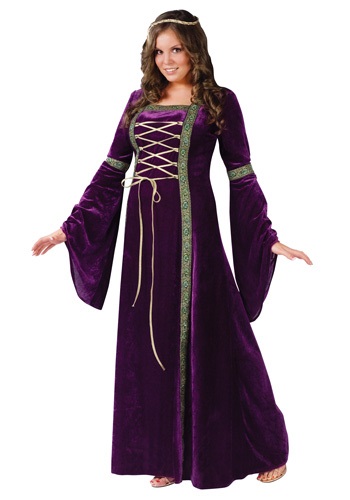 If you want to do a couple's Halloween costume this year you can have your husband dress up as a lord or medieval knight and you can wear this classic renaissance style costume.
16) Saturday Night Fever Costume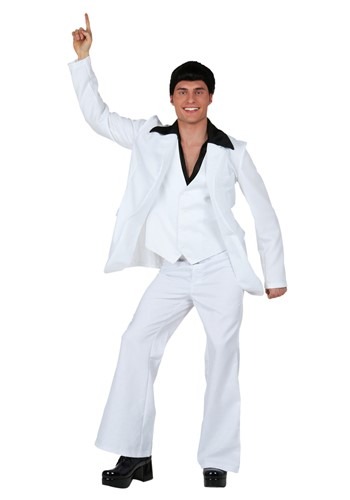 Who doesn't want to be John Travolta for a night? This Saturday Night Fever Costume is a perfect costume if you're going to a Halloween party and want to show off your dance moves and look cool.
17) Cowgirl Costume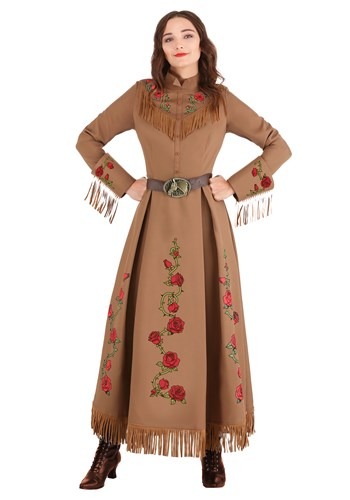 Dress up this year's Halloween as the most famous female of the wild west Annie Oakley in this Annie Oakley inspired Cowgirl costume.
18) Back To The Future Costume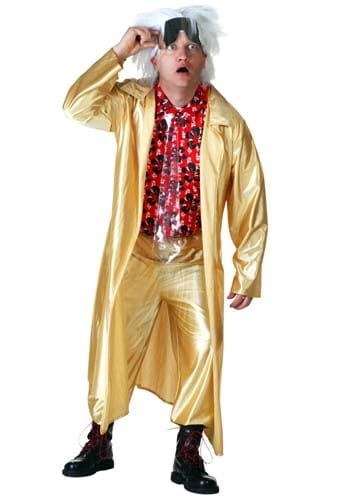 Did you love the 80's movie Back To The Future? Dress up as the Doc in this Back To The Future Costume and travel back and forth in time.
19) Mr Potato Head Costume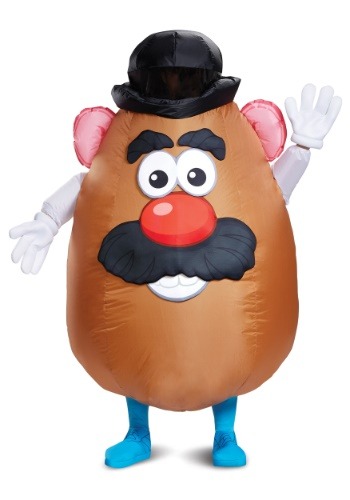 Have some good old-fashioned fun with Halloween with this inflatable Mr. Potato Head Costume.
20) Cleopatra Costume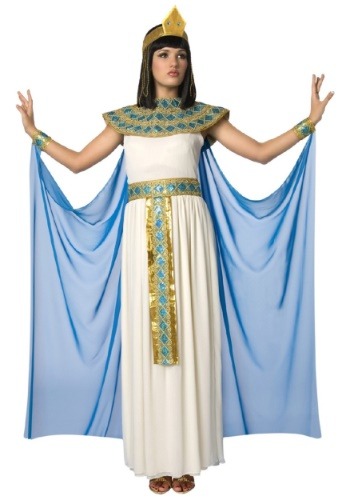 Live out your dream in retirement and immerse yourself in a night of complete luxury as the great queen of the Nile with this Cleopatra Costume.
21) Spooky Ghost Costume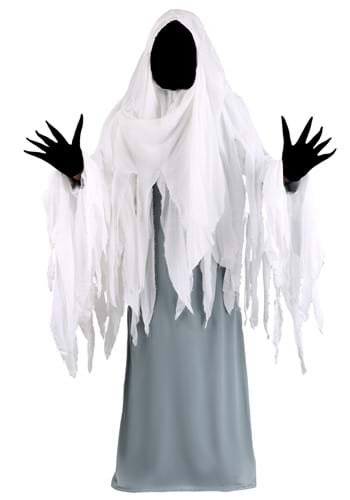 With this Spooky Ghost Costume, you don't scare people you spook them. And if that's on your to-do list this year, then you should wear this costume.
22) Sherlock Holmes Costume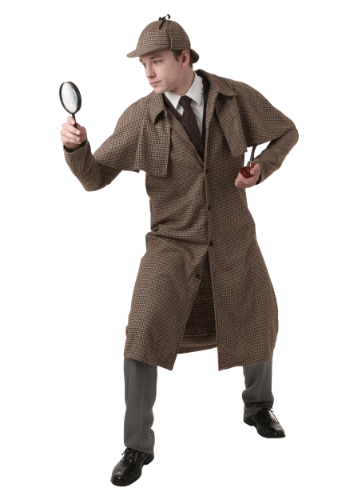 Do you have a talent for interrogation and like to solve crimes and mysteries with your never-ending curiosity? Then dress up as the best investigators of all time: Sherlock Holmes for this year's Halloween. There is even a female version of this Sherlock Holmes costume.
23) Prince Costume
Dress up this year's Halloween as prince. Not the mideival prince type but Prince the "Purple Rain" Rock Legend. Grab your (air) guitar and put on an over-the-top and extravagant show.
24) Little Mermaid Ursula Costume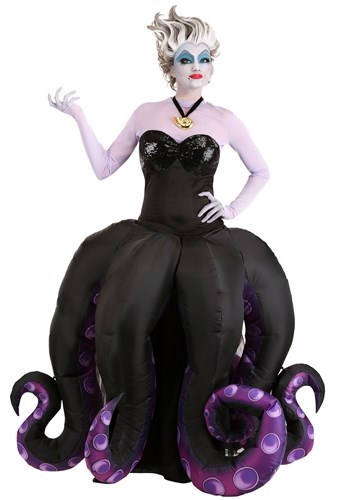 There is only one day in the year where you can be cruel without any consequences and that is if you dress up as Ursula. The villain from the famous Disney movie Little Mermaid. This Ursula Costume is a beautifully made octopus costume and will definitely catch everyone's eye during Halloween. If you want to receive the best costume award, then this is one of the best bets.
25) FBI Costume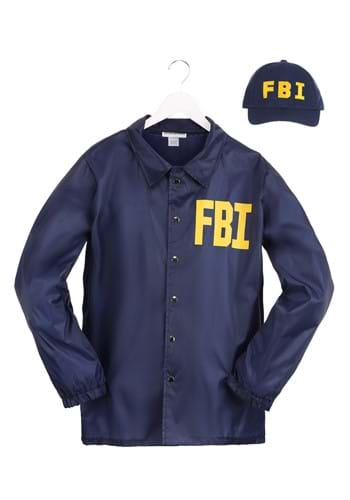 If you always wanted to yell: STOP FBI and be a badass for an evening. Then get this FBI costume for Halloween this year. It's a great costume for anyone that doesn't like to dress up because you just have to put on a jacket and hat and you're good to go.
26) Flamingo Costume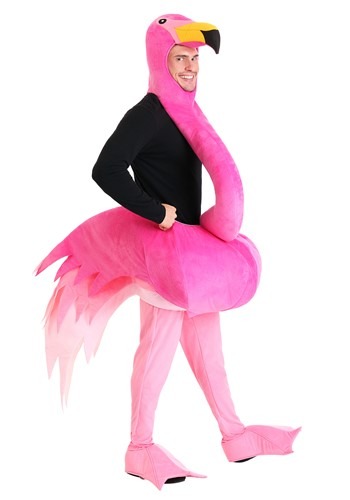 Do you want to make people laugh? Then this Flamingo Costume will definitely do the trick.
27) Snow White Costume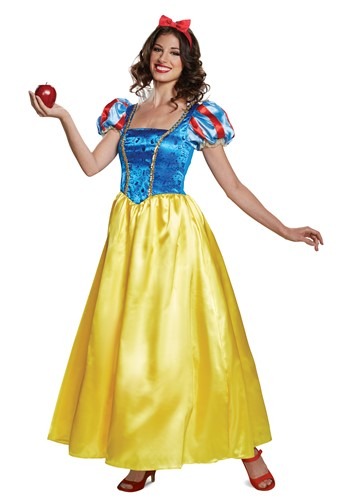 Transform yourself into a princess this year's Halloween with this classic Snow White Costume. And don't forget to eat apples.
28) Queen of Hearts Costume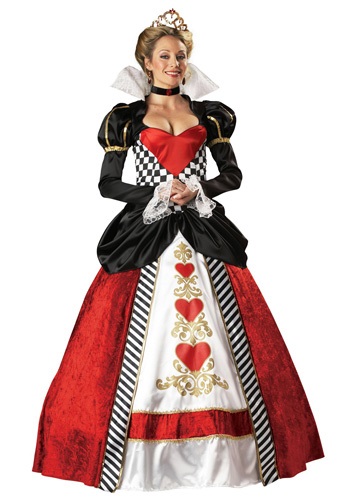 Immerse yourself into Alice in Wonderland and demand respect in your kingdom with this Queen Of Hearts Costume.
29) Hippie Costume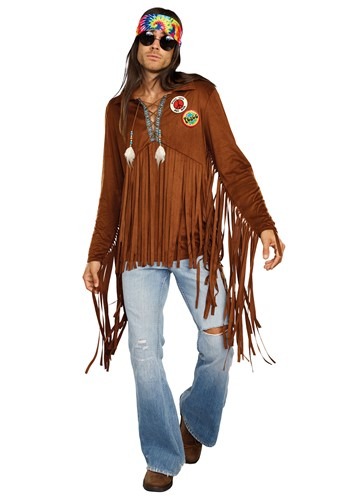 If you loved the '70s, and have great memories of Woodstock, and are in for a laid back Halloween this year then this Hippy Costume is your best choice.
30) Pirate Costume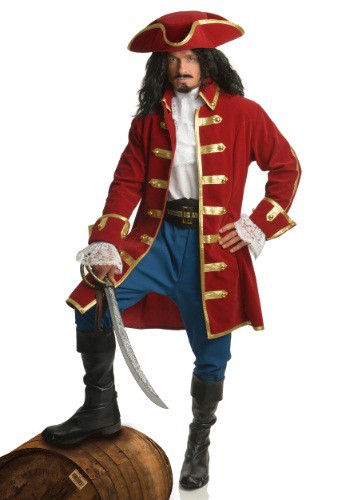 Aaaarrrrgggghhhh! Aaaarrrrgggghhhh! Ahoy, Me Hearties! If that is what you sound like on a normal day in retirement and you like to drink rum, then you should put on this Pirate Costume and you'll have an easy Halloween night playing a pirate.
31) Gangster Boss Costume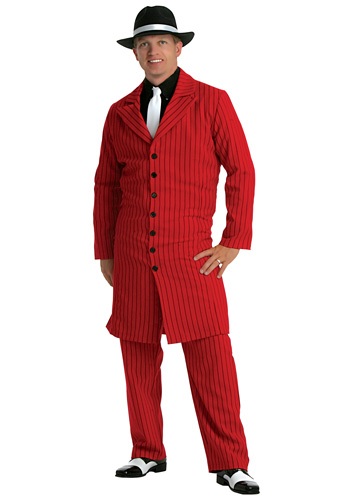 "I'm gonna make him an offer he can't refuse…" Put on this Gangster Boss Costume and you'll have a lot of fun playing Don Vito Corleone for a night.
32) A League of Their Own Dottie Costume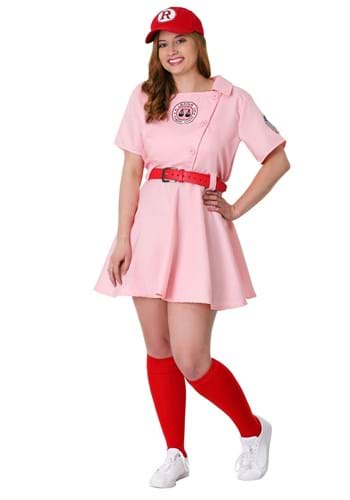 Become the most feared hitter in the league with this Dottie Hinson Costume from the famous movie A League Of Their Own.
33) Frozen Elsa Costume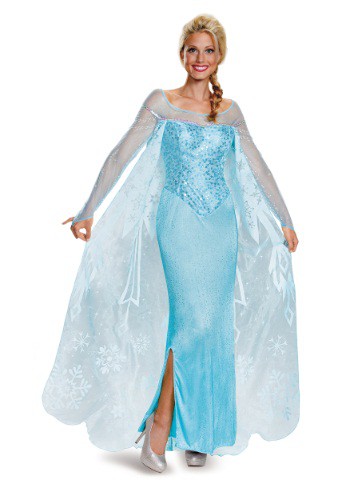 If you really want to put a smile on your grandkids' faces this Halloween, then you should wear this Elsa Costume from the famous movie Frozen. The one you've probably watch over and over again.
34) Inflatable Man In Tub Costume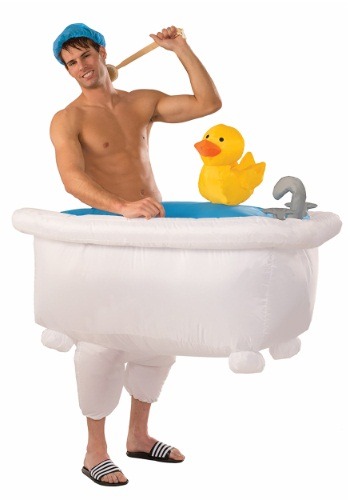 Do you want to make people laugh and happy this year's Halloween? Then this funny Inflatable Man In Tube Costume for sure will get you there.
35) Beetlejuice Costume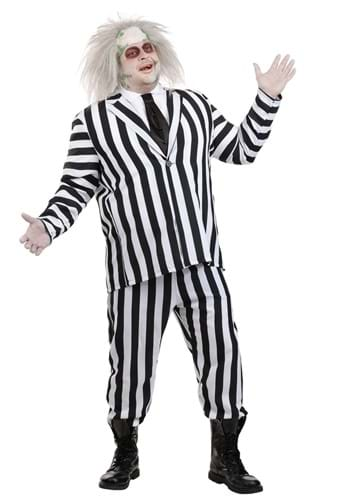 If you're a big fan of the classic movie and want to become the ghost with the most then this Beetlejuice Costume is exactly what you need to get freaky this Halloween.
36) Astronaut Costume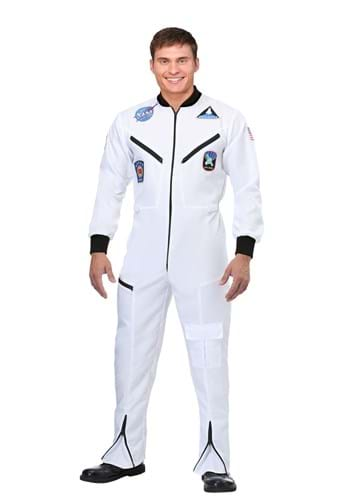 Become Neil Armstrong for a night with this Astronaut costume. It goes perfect with this inflatable Moon costume if you want to dress up as a couple this year's Halloween.
37) Cheerleading Costume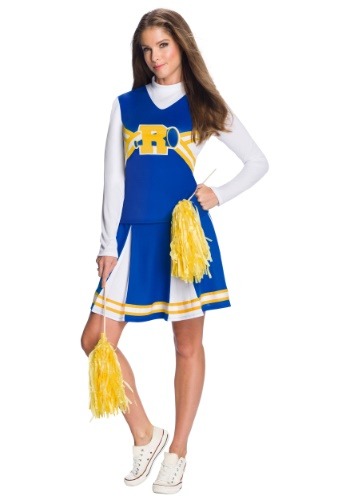 Always wanted to be a cheerleader? Or do you want to live out the good old time of high school again? Then get this classic gold and blue Cheerleading Costume and yell out some good cheers.
38) Spider-Man Costume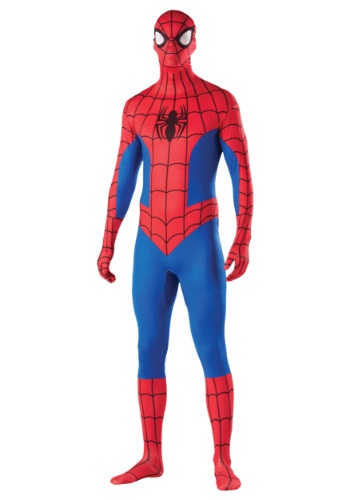 This list of best Halloween Costumes for seniors isn't complete without the most iconic costumes of all time: Spider-Man Costume. If you haven't been a Spiderman ever with Halloween, then this should be your time!
39) Cat In The Hat Costume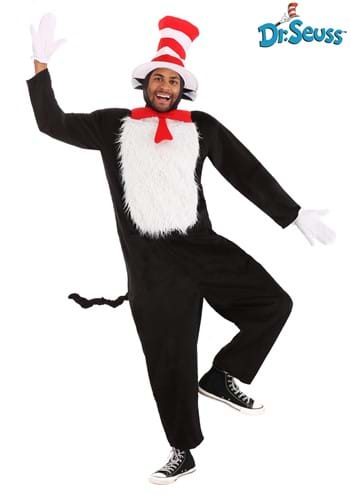 If you're always the life of the party and are ready for a good time this Halloween. Then this Cat In The Hat Costume is the best pick for you! Because just like you The Cat in the Hat sure knows how to have fun.
40) German Beer Girl Costume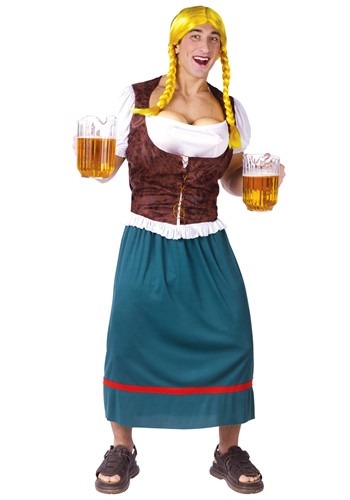 If you need a good excuse to drink a lot of beer during this year's Halloween party, then go for this German Beer Girl Costume. No one will ask questions, and you for sure will have a lot of fun dressed up as an Oktoberfest girl that can refill beer glasses from her breasts.