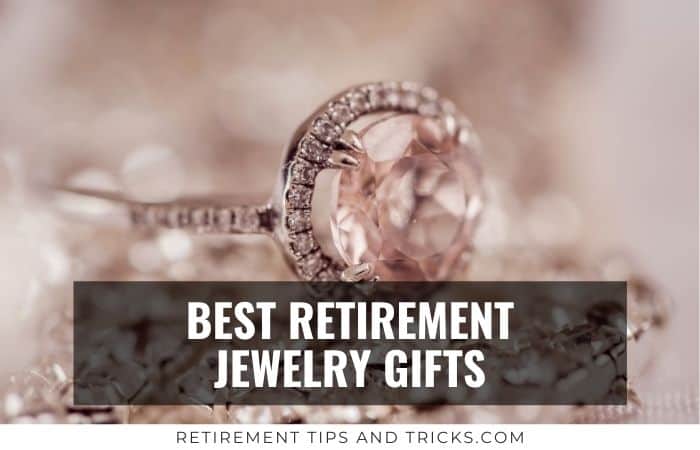 Are you looking for an amazing retirement jewelry gift? No need to look further! I've researched for hours to find the most unique retirement jewelry gifts out there and made a Top 20 of the best retirement jewelry gifts. Check out the gifts below.
Just a heads up, this post contains affiliate links. As an Amazon Associate I earn from qualifying purchases. Purchases you make through these links may earn us a small commission, at no extra cost to you.
1) Happy Retirement Necklace
You can give this Happy Retirement Necklace that comes in a beautiful gift box and with a thoughtfully written message that rhymes. A perfect retirement jewelry gift for a close coworker, friend, or family member. This necklace gift box also comes with a soft black velvet bag and a blank note card where you can write your personal note for the retiree.
2) Swarovski Gold-Tone Watch
A watch is the most classic retirement gift out there. By gifting a watch you give a symbol of time. You can add a personal note to the gift to make it even more special: "Can't wait to spend time with you", "Have the best time of your life", "Time for a new adventure", "Time for your bucket list", "Enjoy this time in your life", etc.
And give her this beautiful Gold-Tone Watch from the creator of the finest jewelry in the world: Swarovski. It's a Swiss-made watch with a 12 mm bandwidth, Quartz movement, and water-resistant up to 10 feet.
3) And So The Adventure Begins Bracelet
Retirement is one big adventure and that's why this beautiful bracelet "And So The Adventure Begins…" is a perfect and inspirational retirement gift for your friend, sister, mother, cousin, aunt, daughter, or wife. And for a very affordable price.
4) Personalized Photo-Engraved Ring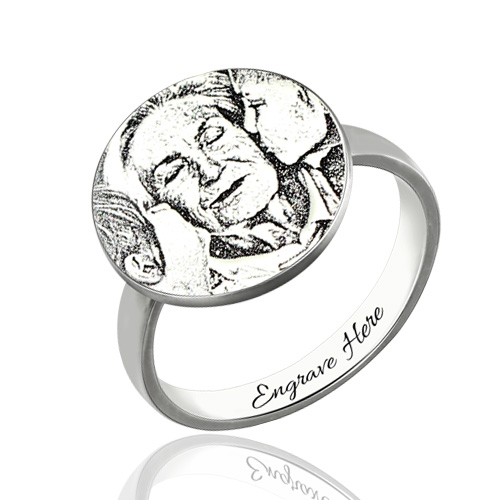 This Photo-Engraved Ring is such a beautiful retirement gift to give your mom, grandmom, or favorite aunt. You can personalize it with your favorite photo of you and your mom, or a nice picture of the retiree's grandchildren. The possibilities are endless. You can engrave the inside of the ring with a personal text. Wherever she is, she always has her loved ones closeby.
5) Swarovski Earrings
Do you want to give your wife a nice piece of jewelry for her retirement? Then you can't go wrong with Swarovski Earrings! These are pierced earrings that feature a row of white Swarovski crystals enclosed in a pave hoop design. You can even add a note: "You're like a diamond. Resistant, Strong, and Beautiful".
6) I Love You Necklace
Say I love you with this I Love You For Always and Forever Necklace. The double heart-shaped structure symbolizing love for each other and retirement is the perfect occasion to let her know. The pendant and the chain are made of 925 sterling silver with a rose gold plating surface. And you can choose between 12 different colors of gemstones, corresponding to the birthstone of each month. You can even add the matching bracelet and earrings to make your retirement gift complete.
7) Michael Kors Lexington Men's Watch
The most classic retirement gift is a gold watch. It's a tradition that started at the company Pepsi Co Company in the 1940s that gave their retiring employees a gold watch with the note "You gave us your time, now we give you time". Now it's modernized and everyone can give a retiree a nice gold watch.
And this Michael Kors Lexington Watch is perfect for all sorts of adventures in retirement. It features a 44mm case, 22mm bandwidth, scratch-resistant mineral crystal glass, Quartz movement with chronograph analog display, and is water-resistant up to 100m. Designed by Michael Kors a world-renowned, award-winning designer of luxury accessories.
8) You'll Be Missed Bracelet
This You'll Be Missed Bracelet is a perfect farewell piece of jewelry for a coworker who is retiring. It's made from natural amazonite beads that promote courage, hope, and success, and the tiny ladybug is a symbol of good luck. All to wish her nothing but the best in retirement. It comes in a beautifully wrapped gift box with a meaningful text.
9) Pandora Charm Bracelet
Retirement is the perfect time to give your mom, grandmother, daughter, sister, or friend a beautiful Pandora Bracelet with nice special charms. This bracelet is made from patented sterling silver. Each charm you add symbolizes a special occasion in someone's life. And you can give her special retirement charms to mark this big day in her life.
10) The Adventure Begins Sunflower Locket
This Sunflower Locket Necklace is crafted by artisans and is a great retirement gift for your friend, wife, sister, daughter, mom, grandmom, aunt, etc. The text "and so the adventure begins" is hidden in the sunflower locket on antique silver tone.
11) Personalized Signet Ring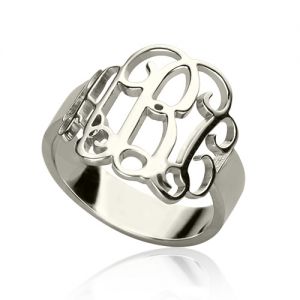 This Personalized Signet Ring is the perfect retirement gift if you're looking for something really special. It's a beautiful piece of jewelry that you can customize with the retiree's initials that are made from a hand-drawn font.
12) Funny Cuff Bracelet
Do you want to give a funny retirement piece of jewelry? Then this Funny Cuff Bracelet "A wise woman once said… " is the way to go. It is made of surgical grade 316L stainless steel, so it's stronger and durable. It will never fade, rust, tarnish, corrode, stain, and is made from hypoallergenic materials so it doesn't harm the skin, lead-free, nickel-free, and cadmium-free. A very eco-friendly and funny retirement gift for the retiring woman with a sense of humor in your life.
13) Happy Retirement Bangle Bracelet
This Happy Retirement Bangle Bracelet is also a nice piece of jewelry to give someone special who is retiring. The bangle bracelet is made from stainless steel and comes with a 20mm "Happy Retirement" cabochon, Swarvoski Green Zircon Chanel charm, Swarovski crystal pearl, "Find joy in the journey" silver-toned metal charm, and a Heart and Compass charm in silver-toned metal.
14) Customized Photo Wooden Watch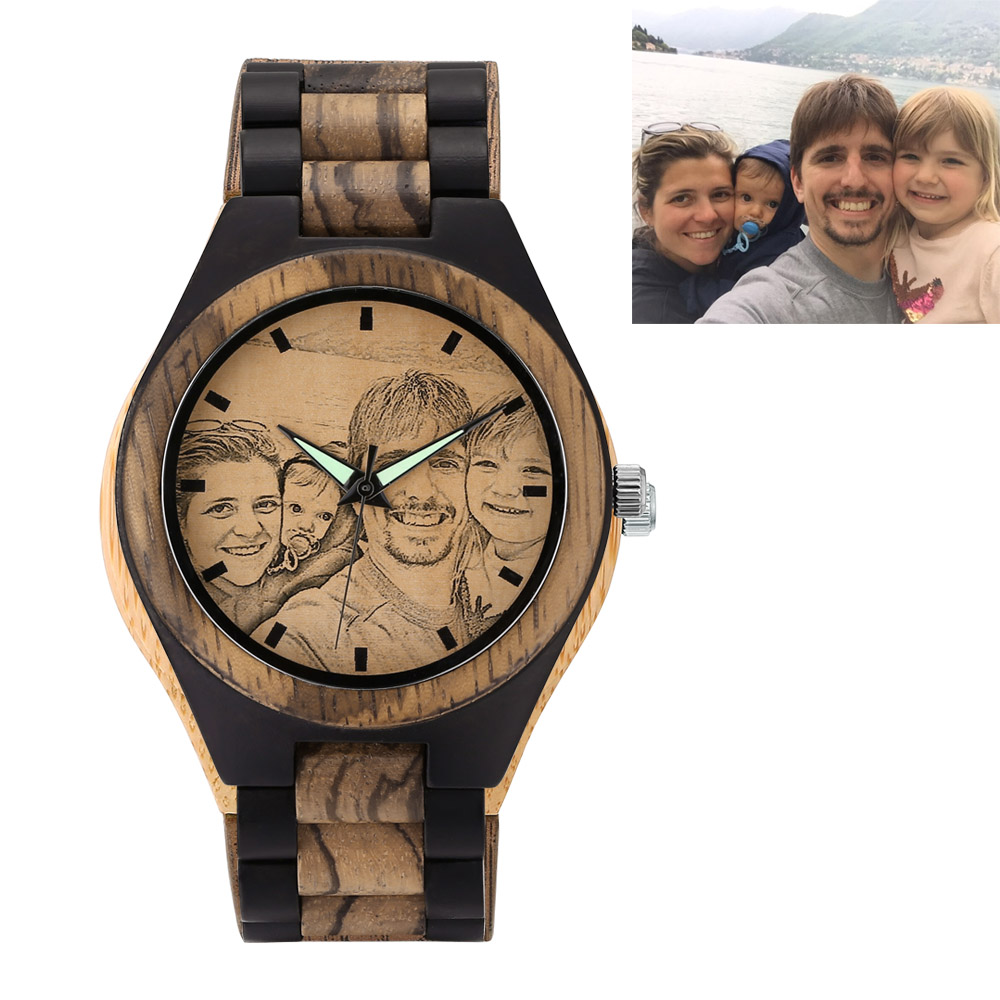 And how cool is this Customized Photo Wooden Watch with your photo on the front and engraving text on the back?! A personal touch is always a great idea when it comes to a retirement gift and that's why this is such a cool gift for your husband, wife, dad, mom, grandparents, friend, or close coworker.
15) Funny Men Pocket Watch
Do you want to give him a funny retirement gift?
Check out this Funny Men Pocket Watch "I thought I Retired, but now I just work for my wife". A great retirement gift for a man and a wife with a sense of humor.
16) Enjoy Retirement Keychain
Are you looking for a nice retirement gift for a staff member? Then this Enjoy Retirement Keychain "No one can fill your shoes" is a great idea. It's made from stainless steel that is hypoallergenic, so it doesn't rust, change color or tarnish. The retiree will be reminded and feel appreciated every time he or she grabs their keys in retirement.
17) Wave Ring
Does the retiree love the ocean and beach? And is she planning on going to the beach often in retirement? Then this Wave Ring is a nice retirement gift to give her. Available in three finishes, sterling silver, rose gold, and gold.
18) Enjoy the Next Chapter Necklace
Are you looking for a nice appreciation gift? You can give this 925 sterling Silver Necklace "Enjoy The Next Chapter" with a beautiful starburst pendant that comes in a gift box with thoughtful text. This gift is a great way to congratulate the retiree and show that their hard work didn't go unnoticed. Perfect for a boss or coworker who is retiring.
19) Bohemian Leather Bracelet
This Bohemian Leather Bracelet is a perfect retirement gift for your loved one with a Tree Of Life Charm and the inspirational hidden message "Live Every Moment, Laugh Every Day, Love Beyond Words". It's a bestseller on Amazon and a great gift for boho type retiree.
20) I Love You To The Moon and Back Necklace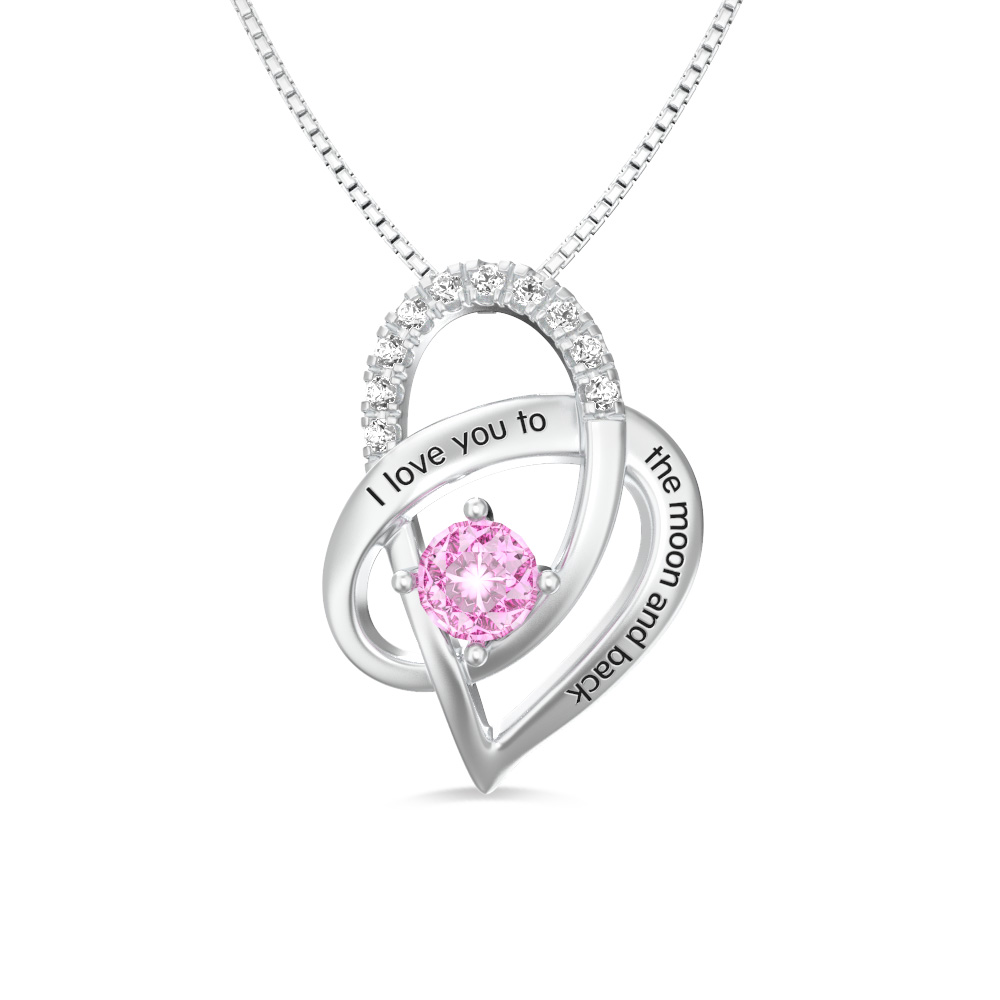 Are you looking for a nice retirement jewelry gift for a loved one? Retirement is a major milestone in life and in these moments you want to show her you love her and what better way to show it than with this necklace?!
This Birthstone Heart Necklace with the text: "I Love You To The Moon and Back" is a beautiful retirement jewelry gift from the heart. It's made from hand-finished sterling silver and you can make it one-of-a-kind by selecting the retiree's birthstone. It's a fantastic retirement gift for your mom, daughter, grandmother, friend, or wife.
Recommended Articles
The following articles are interesting to read as well: