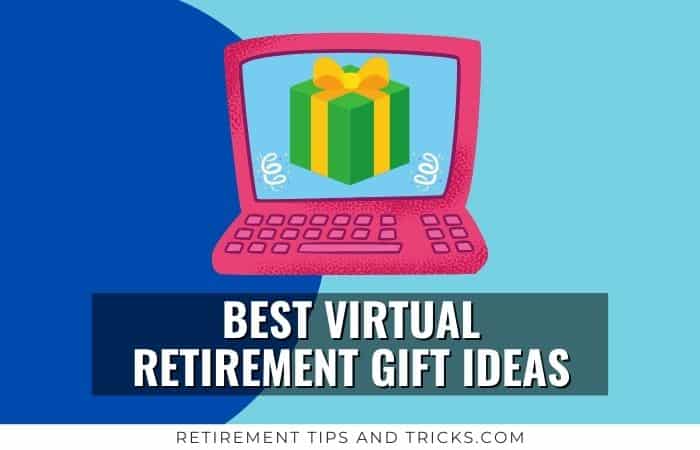 Are you looking for a great virtual retirement gift? Don't look any further, I researched for hours to find the best virtual retirement gift ideas out there and listed them below. Go check them out!
Just a heads up, this post contains affiliate links. As an Amazon Associate I earn from qualifying purchases. Purchases you make through these links may earn us a small commission, at no extra cost to you.
1) Membership To Virtual Classes
You want to wish someone the best time in retirement. Right?! Well having something fun to do and learning new things is the key to happiness in retirement. That's why a lot of retirees love to apply for classes. But what if you like to follow a class at home? Well, I've got the tip for you! You can gift the retiree a membership to Masterclass. Endless hours of online masterclasses from the world's best.
MasterClass is a streaming platform that makes it possible for anyone to watch or listen to hundreds of video lessons (100+ different Masterclasses) taught by the most successful and famous teachers in the world – all for one price. From cooking, arts, business, writing, music, lifestyle, wellness to science classes, and more. The retiree can learn anything they want from the comforts of their own home, at their own pace, anywhere and at any time they want.
For example; Gardening Class by Ron Finley, Cooking Class by Gordon Ramsay to Acting Class by Samuel L. Jackson and so many more world-renowned experts in their field. A great way for the retiree to explore new hobbies and upgrade their skills.
You can gift the gift of Masterclass by yourself or gift it as a group gift together with friends, family, or co-workers. That's all up to you. Either way, they for sure will love this virtual retirement gift.
2) Virtual Surprise Party
If you can't be together for a real retirement party you can celebrate their retirement by organizing a virtual retirement party with Zoom. Together with friends, family members, or co-workers you can organize a specific time to surprise the retiree with a group video chat.
You have to make sure the retiree is at home or has access to a good internet connection and that someone is with him or her who is in on the surprise. And with retirement decorations and retirement party props, you can even make it even more special.
During the call, you can organize a couple of fun games, or do a toast where everyone shares a funny story of the retiree to honor or make fun of him or her. With Houseparty, you can even do karaoke or other games. And with Ahaslides you can create a fun pub quiz to do during the chat.
3) Champagne Gift Basket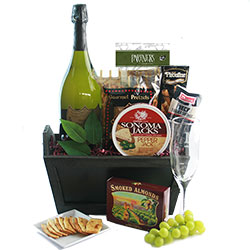 Retirement can't go without champagne. It's a major life achievement, that needs to be celebrated with a good bottle of champagne. And when I mean good, I mean you can give the retiree the World's Best Vintage Champagne.
This Dom Perignon Champagne Gift Basket is an amazing retirement gift that you can send to the retiree's house on the last day of work. He or she can start their first days in retirement in a good way with all the gourmet goodies this basket has to offer.
Dom Perignon is one of the most recognized Champagne brands of all time. It is produced by Moët & Chandon, one of the World's largest champagne producers and a prominent champagne house. It's aged for a minimum of 7 years, and each bottling of Dom Pérignon contains grapes only from a single year. That is the reason why this champagne is so unique compared to many others. A unique retirement gift for a special someone…
4) Funny Retirement Mug
Is he or she really looking forward to their retirement and can't wait for their last day. Then send this funny coffee mug to their house or leave it on their desk on their last day of work. It can be a great reminder to let all the people know: "I Don't Want To, I Don't Have To, You Can't Make Me, I'm Retired".
5) Retirement Cake
A celebration without a cake is just a meeting as they would say. So don't forget to order a delicious retirement cake and have it delivered at the retiree's home or at the office. Add a Happy Retirement Cake Topper and you're good to go.
6) Beer Cap Map
When you're looking for an awesome retirement gift for a beer lover that also has a bar at home. Then send the retiree this Giant USA Beer Cap Map.
It's custom made of handsome 1/4″ Birch plywood, it includes pre-drilled mounting holes for hanging on any wall and laser cut in Oklahoma by expert craftsman. The map can hold up to 142 beer caps, so the retiree has some work/ drinking to do in retirement.
7) 50 States 5000 Ideas
Does the retiree have travel plans in the USA? Then this book 50, States, 5000 Ideas is an excellent retirement gift that you can send to his or her house. It's one of the retirement gift bestsellers on Amazon.
It's a rich illustrated book from National Geographic that gives the retiree ideas and inspiration on where to go, what to do, what to see, and when to see it in the 50 states. Including travel information on national parks, beaches, hotels, battlefields, ranches, out-of-the-way museums, and more. A great gift for someone with an RV or has plans to do many road trips in retirement.
8) Video Montage
Together with friends, family, and/ or coworkers, you can create a fun video montage for the retiree.
Normally a lot of work goes into making a video montage, but with VidDay it has become so easy to organize. You just have to send everyone you want to invite a recording link (no need to download anything) and they can record a nice video on their desktop or mobile. Once they submitted the videos you can watch them and VidDay turns the collected videos into a beautiful montage for you to share or watch with the retiree.
9) Unlimited Reading
Retirement is a great time to catch up on reading. We all have a list of books we want to read but often we don't have the time. But in retirement reading becomes one of the most popular things to do. And you give the retiree the ultimate reading experience with a Kindle EReader with Kindle Unlimited for unlimited reading in retirement.
With reading, you can travel to new worlds without leaving your house And that's why it's one of the best virtual retirement gifts out there. And this Kindle Paperwhite is the best model that has double the storage and is now waterproof.
10) Gourmet Coffee Gift Box
Give the retiree the best morning in retirement with a Gourmet Coffee Gift Box from Beanbox. Because nothing beats that retired feeling when you can enjoy a nice cup of gourmet coffee in the morning knowing that you don't have to rush into work.
With the World Tour Coffee Gift Box, you will transform the retiree's mornings into a world-class coffee tasting experience with the world's best artisan coffees. Each coffee with its own interesting story.
11) Collaborative Memory Book
Making a memory book is always a great retirement gift idea. You can collaborate with the most important people in the retiree's life without having to do all the work yourself. With Newlywords creating a memory book has become so easy.
Just selecting a memory book template on their website and invite others to submit memories, photos, and well wishes digitally. You can re-edit if you wish and after that order to print and send to the retiree. Or download a PDF file to your computer right away to mail the retiree this virtual memory book.
If you would like to get creative you can ask people to send you pictures and text with best wishes to create a beautiful Memory Book yourself. You can get a blank memory book at Amazon and crafty Paper Arts at Spellbinders.
12) California Wine Gift Box
In retirement, every hour can be a happy hour. So if the retiree is a true wine lover then sending a California Wine Gift Box to his or her home is the best virtual retirement gift.
With the Wine Gift Box from The Calfornia Wine Club, you give handcrafted award-winning wines from small artisan wineries in California. They're hand-selected wines from real, working family wineries.
You can gift the retiree one gift box or multiple shipments so that they can enjoy new wines each month. You can choose the number of shipments and frequency. It's an awesome retirement gift, especially if he or she loves to do wine tastings. This way you gift the retiree a fun wine tasting experience at home.
13) Retirement Book
Besides wishing the retiree a Happy Retirement you can also gift a Happy Retirement with the book: Five Steps To Happiness In Retirement.
In this book, the retiree will discover how to find happiness and fulfillment in retirement quickly and easily. All the burning questions about retirement are answered. It's a great virtual retirement gift if you want to make sure they have the best time in retirement. You can order the Ebook or send the paperback to their home.
14) Spa Gift Basket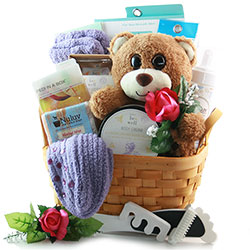 Retirement is all about relaxing and unwinding. And you can help your the retiree relax more in retirement by gifting a Spa Gift Basket. He or she can create their own spa retreat at home with this basket filled with self-care products.
15) Bouquet Of Flowers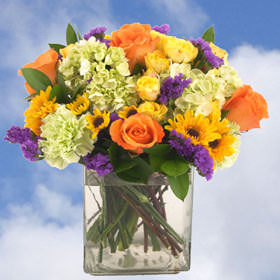 Whatever you do. Send a bouquet of flowers to the retiree's home as a retirement gift or together with an awesome retirement. You can add a retirement card with best wishes.
At Global Rose, you can order all sorts of beautiful flower bouquets and they have free shipping.
16) Virtual Reality Headset
Why not take virtual retirement celebration to the next level and give the retiree a virtual reality headset to have the best seat in the house to live concerts, revolutionary films, exclusive events, games, etc. The Oculus Quest 2 is an Advanced All-In-One Virtual Reality Headset and receives thousands of five-star ratings on Amazon. It's a very easy set-up. The retiree only needs to download the free app and is good to go to jump into a virtual reality experience.
17) Happy Retirement Cookie Bouquet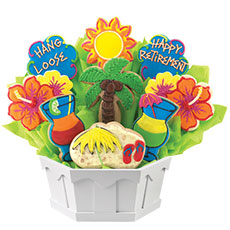 Instead of sending flowers, you can send a bouquet of delicious Happy Retirement Cookies as a virtual retirement gift. At Cookies By Design, you can order all sorts of arrangements of fresh-baked, hand-decorated sugar cookies with a custom note on top. Such as this Happy Retirement Cookie Bouquet. You can even create custom photo cookies. Cookies By Design is the #1 Original Cookie Bouquet Company and that has fast delivery on the same day.
18) Personalized Retirement T-Shirt
Are you looking for a fun retirement gift for a true legend? Then this t-shirt "(Name) The One, The Only, The legend Has Retired" is a great idea to give the retiree. It's available on Amazon in different colors, white, classic red, grey, and light heather.
19) Funny Beer Mug
A retiree who loves beer will love this funny beer mug as a retirement gift. It's 15 oz. beer glass with the text: "This Beer Tastes A Lot Like I'm Not Going To Work Tomorrow". The retiree can use this retirement gift every day in retirement to drink his or her favorite IPA or craft beer. A fantastic addition to this retirement mug gift is a Personalized Wall Bottle Opener for the retiree's home bar.
20) Craft Beer Gift Box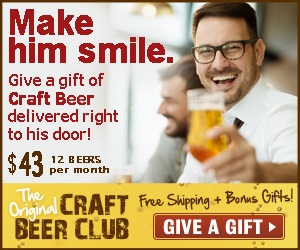 A nice cold beer will taste a lot better if you don't have to work the next day.
If the retiree is a true beer lover then you should get them a Craft Beer Gift Box from The Original Craft Beer Club, with award-winning, unique, and exceptional craft beers. Produced by small-production, independent, artisan, craft brewers that are among the best in America. Many of which have earned top awards for their signature brews.
You can gift the retiree one Craft Beer Gift Box (= 1 shipment) or multiple craft beer shipments for the first few months of their retirement. Just select the frequency of delivery (monthly, every other month, quarterly) and fill in the retiree home address, and you're done. Also, shipping is free!
21) Send The Retiree's Favorites
When you know the retiree well, you probably know what he or she likes to snack or drink. A great virtual retirement gift is to send the retiree a basket filled with his or her favorites. From the retiree's favorites candy bars, snacks, beer, wine, or other goodies. You can't go wrong with this one.