Are you looking for a great retirement gift under $200? You've come to the right place! I've researched many hours to find the best retirement gift ideas under $200 to help you out. And listed the best 25 gifts in this article.
Now you can easily find the perfect retirement gift for the retiree within your budget. So, let's get started right away with these amazing retirement gifts under $200.


---
1) MasterClass (Annual Membership)
One of the best retirement gifts is an Annual Membership to MasterClass ($180).
MasterClass is a streaming platform that allows anyone to watch or listen to hundreds of video lessons taught by the most successful and famous teachers in the world.
To name a few MasterClasses on the platform:
Aaron Franklin teaches Texas Style BBQ,
Anna Wintour teaches Creativity and Leadership,
Samuel L. Jackson teaches Acting,
Serena Williams teaches Tennis,
With the Annual Membership for MasterClass, you allow the retiree to follow all sorts of online classes (suited for any skill level) at home in retirement. Classes that fit his or her favorite hobby perfectly or introduces and inspires them to new hobbies and interests in retirement. They can learn anytime, anywhere, and at their own pace.
The gift of MasterClass will make his or her retired life far more fun and enjoyable. Because having something fun to do, and learning new skills is the key to happiness in retirement. And who doesn't want to give that as a retirement gift?!
2) Craft Beer Club Subscription Gift (4 months)
What better way to start retirement is with a nice cold craft beer? So give the retiree a Craft Beer Subscription Gift (4 months) to enjoy their first months in retirement with delicious beers. And you can find the best retirement beer gift at The Original Craft Beer Club.
With The Original Craft Beer Club, you gift the retiree Award-Winning Craft Beer as a retirement gift delivered to their house in retirement. He or she can taste and try out unique and exceptional craft beers from the country's best, small, independent brewers. Retirement doesn't get any better than that!
You gift Unique Craft Beers produced by small-production, independent, artisan, craft brewers that are among the best in America. Many of which have earned top awards for their signature brews.
You can gift the retiree multiple shipments of beer and select the frequency of delivery (monthly, every other month, quarterly).
Beer Gift Delivery Options:
12 Craft Beers (4 styles, 3 of each) per shipment (4 shipments in total) = $172, plus free bonus gifts!
24 Craft Beers (4 styles, 3 of each) per shipment (2 shipments in total) = $164, plus free bonus gifts!
The best part is there is NO membership fee and NO obligation to continue. You can cancel your membership or gift at any time. Also, shipping is free.
3) California Wine Club Subscription Gift (5 months)
A retiree who loves wine more than beer will love getting a California Wine Gift Box in retirement! You can gift the retiree multiple shipments (monthly, every other month, or quarterly) of hand-crafted and award-winning wines from the Calfornia Wine Club for under $200.
Wine Gift Subscription Options:
Premier Series: hand-crafted and award-winning wines from small California family wineries. 5 Shipments of 2 bottles per shipment = $197
Signature Series: California's highest-rated, most coveted artisan and limited production wines in the upper-level California Wine Club. 1 shipment of 2 bottles = $ 134
International Series: a wine adventure featuring hand-crafted wines from small artisan wineries worldwide (France, Germany, Australia, Argentina, and South Africa) 3 shipments of 2 bottles per shipment = $200
The California Wine Club has been making gift giving easy with the convenience of door-to-door delivery signature service, incredible wines, and the personal stories from small family wineries. They have been recommended by many fine publications, including Food & Wine, Bon Appetit, Redbook, Inc., and Robb Report. And therefore a great retirement gift!
4) Coffee Tour Gift Box (1 year)
Retirees describe the ultimate retired feeling when they can enjoy their gourmet coffee in the morning without having to rush to work or other appointments. And you can jump into this with a great Coffee Gift Box from Bean Box.
Bean Box is the premier source for artisan coffee subscriptions and gifts, delivered fresh to any home at peak flavor. They are recommended by Forbes, Men's Health, Food&Wine, Robb Report, Business Insider, etc.
You can gift the retiree a Monthly Coffee Subscription for a YEAR with the world's best artisan coffees for under $200. How cool is that?! Making the first year in retirement so much more enjoyable with delicious gourmet coffees.
5) Champagne Gift Basket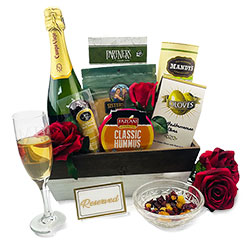 Retirement calls for champagne! So get the retiree a Champagne Gift Basket to really celebrate this major life achievement in the best way possible.
The Champagne Gift Basket from Design It Yourself Gift Baskets ($69.95) comes in an actual stainless steel Champagne bucket with a beautiful bottle of Veuve Clicquot Champagne. And it is filled with all sorts of snacks: Godiva Chocolate Covered Nuts – Almonds & Cashews, Popcornopolis Gourmet Flavored Popcorn, Ferrero Rocher Chocolate Covered Hazlenut Candies.
6) 3D Laser Engraved Crystal
Are you looking for a unique retirement gift? One of the most touching, longest-lasting keepsakes the retiree will ever receive?
Give the retiree this laser-engraved 3D Crystal from Crystal Clear Memories ($99.99). It's a photograph engraved into an amazing piece of crystal clear Prestige Shaped glass in 3D and your own caption. A beautiful keepsake that the retiree can keep as a memory and cherish forever.
Crystal Clear Memories is the leader in innovation for 3D crystals, so your customized retirement gift is in the best hands.
7) Spa Gift Basket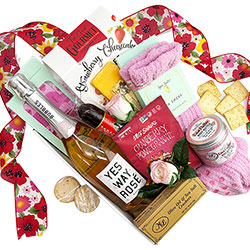 Retirement for most retirees is all about relaxing. And you can help him or her to relax more in retirement with a nice Spa Gift Basket ($160). Filled with all sorts of spa goods & gear, pamper essentials, and savory snacks to create a great spa day at home.
It's like gifting someone the best start to retirement and wishing them all the best with a Spa Gift Basket. You can even customize this gift basket to your liking and add a nice bottle of wine, champagne, balloon, and other gifts to make it extra special.
8) Campfire Gear Kit
A retiree who loves to camp and is planning on camping even more in retirement will love this Campfire Gear Kit ($199) as a retirement gift.
The Campfire Gear Kit from Solo Stove includes a Solo Stove Campfire, Solo Stove 2 Pot Set, and a Solo Stove Tripod: great for cooking any meal to perfection for small groups of 4+ people.
Solo Stove is famous for its stainless steel wood-burning stoves and fire pits designed with efficient airflow. Their high-quality products are portable and durable and designed for every outdoor adventure and at home.
9) Digital Camera
The chances are big that the retiree has many awesome plans for retirement. And you can give them a retirement gift that captures all the amazing moments and adventures in retirement and make them into life-lasting memories with a digital camera.
The Kodak PIXPRO Astro Zoom is a compact digital camera perfect for any retirement plan. It gets the best reviews from customers worldwide.
It has a powerful 16 Megapixel CCD sensor that gives room to enlarge, zoom and crop to content without losing out on life-like clarity or quality. And the camera has a 42x optical zoom and a 24mm wide-angle lens which moves you closer to the subject and fits more into every frame.
10) Cooking MasterClass
Cooking becomes a great hobby for many retirees out there. Because having more time on your hands creates space to indulge yourself in the culinary arts. Because you have to eat, why not get better at it and eat delicious meals in retirement?!
Give the retiree the gift of cooking ($180) by giving them an Annual Membership to MasterClass, and thus to the Best Cooking Classes in the world. Whether the retiree likes to BBQ, is more into fine dining, or needs to learn the basics of cooking. MasterClass has all sorts of awesome cooking classes for any skill level!
A few examples of the available cooking classes on MasterClass;
Aaron Franklin Teaches Texas-Style BBQ
Gabriela Camara Teaches Mexican Cooking
Gordon Ramsey Teaches Cooking
They can watch videos on any device and learn anytime, anywhere, and at their own pace. Get the Annual Membership For MasterClass Cooking here.
11) Box of The World's Best Wine
Gifting a nice bottle of wine or a box of wine for retirement is always a great choice. You can pick out the retiree's favorite wine or introduce them to new wines from highly rated wineries and vineyards across the globe at 90+ Cellars Wine Shop.
They search the globe for great wines from highly rated wineries and vineyards. And taste thousands of wines every year, and select only the best and sell them for less.
Check out their selection of wines and pick out a great bottle of wine for your retirement gift. And don't forget to wrap your bottle in an awesome retirement gift wine bag.
12) The Man Cave Gift Basket
Looking for an awesome retirement gift for a retiree with a home bar or Man Cave?
Give them this awesome Man Cave Gift Basket ($130) from The BroBasket: The Royal Flush of Manly Gifts! The BroBasket creates customized alcohol themed gift baskets for any occasion and gets the most excellent reviews from customers.
The Man Cave Gift basket includes snacks such as KitKat™, Milky Way™ Bar, Bags of Popcornopolis™ gourmet flavored popcorn, Pack of Beef Jerky (3.5oz. And goods: Pack of Bicycle™ playing cards, two BroBasket Rocks Glasses (11 oz), Set of Whiskey Stones with carrying pouch, Reusable BroBasket Crate, Flask (8oz). And the whiskey we know they'll love: Bottle of Makers Mark™ Bourbon (750ml) and freebies: BroBasket Coasters and Greeting Card with your special message on it.
You can even customize it to your liking and add extra gifts to make this retirement gift even more special.
13) Kindle E-Reader
For most retirees, retirement is the time to relax, enjoy family, spend time on their hobbies, and maybe do a bit of traveling. And catch up on some reading and for some a lot of reading.
And you can help make their reading time in retirement more enjoyable with the gift of unlimited reading with a Kindle E-reader ($170). No matter what their plans are in retirement, you give the retiree a travel trip to other worlds without leaving their own home. And reading the thousands of books that are available.
The Kindle Paperwhite Essentials Bundle includes WiFi, leather cover, and Power Adapter. It's the thinnest, lightest Kindle Paperwhite yet. It features a 300 ppi glare-free display that reads like real paper even in bright sunlight, and it's waterproof.
14) Custom Bean Bag Toss Board
For some retirees, retirement is all about having fun and playing games. And what better way to spend your day in retirement is to play a game of cornhole?! The perfect game for all ages and occasions: family reunions, tailgate parties, (camping) trips, visiting grandchildren, game nights, etc.
And how cool is it to have your own personalized Bean Bag Toss Board ($199).
This Bean Bag Toss Board from Home Wet Bar set includes two matching boards, four red bean bags, and four blue bean bags. The boards can be personalized with an initial and a name of your choosing. The bean bag boards are made from American birchwood and have a protective UV coating to ensure they last for years indoors and outdoors.
15) Arts & Crafts Projects Gift Crate Subscription ( 6 months)
A retiree that loves to get creative will love getting an Arts & Craft Gift Crate Subscription from Cratejoy. You can gift a 6 months subscription ($198) to new fun art projects in retirement every month.
The Adults & Crafts Crate is a thoughtfully curated craft subscription box for adults to create fun and trendy projects. Every month is a different craft to allow him or her to learn a new craft technique like wood burning and engraving. The possibilities are endless. And all the tools, materials, accessories, and instructions you need to complete the craft are included.
Cratejoy is known from the Today Show, Buzzfeed, USAToday, and more.
16) Engraved Leather Travel Bar Set
This Travel Bar Set ($160) will let the retiree live out his secret agent dreams as 007. Because this bar set is actually a disguise. It's designed to look like a shaving kit, but it really is a portable bar set. No one will know the true purpose until the cocktail hour in retirement starts.
And you can personalize it with custom text to your liking. An excellent retirement gift for a retiree with travel plans and for someone who's a favorite moment of the day is cocktail hour.
The case measures 13.5″ x 6.5″ x 5.5″ – which fits perfectly in most suitcases. It has an olive green ultra-suede exterior with rich brown Italian leather sides, handles, and accents, and a brown ultra-suede interior. It can hold a standard 750ml liquor or wine bottle. And the set includes a stainless steel wine corkscrew, ice tongs, a stirring stick, and four collapsible stainless steel cocktail glasses (5oz each).
17) Traditional Retirement Gift: A Watch
A watch is the most traditional retirement gift out there. It symbolized time. It started at Pepsi Co company in the 1940s, where retiring employees received a (golden) watch with the note: "You gave us your time, now we give you time."
The tradition of giving a watch for retirement is still alive today, but it's applicable in so many other forms. Now, everyone can give a watch as a retirement gift.
Also, with the symbol of time and here are some great notes to accompany this retirement gift:
"Have the time of your life in retirement."
"Now, it's time for our adventure together."
"Now it's your time to all the things you love to do."
"Make retirement the best time of your life!"
And a very cool and modern watch to give as a retirement gift is the Apple Watch. The ultimate watch for every modern retiree that features GPS, Retina display, Swimproof, Optical heart sensor, Stores music, podcasts, and audiobooks, S3 chip with a dual-core processor, watchOS with Activity trends, cycle tracking, hearing health innovations, and the App Store on your wrist.
18) Digital Picture Frame
You can gift the retiree a Digital Picture Frame to showcase his or her favorite moments at home.
This Digital Picture Frame gets a 5-star review by thousands of ratings. And the coolest thing about this retirement gift that you email photos to the frame, and they arrive and display in seconds.
A great retirement gift that the whole family can enjoy. An awesome way for the retiree to stay closely in touch with family members and friends and see what they are up to. And a cool way to showcase their own adventures and awesome captured moments in retirement.
19) Gardening MasterClass
Gardening is one of the most popular retirement hobbies out there. It's an excellent way to stay mentally and physically fit. Which is needed to enjoy retirement as long and as healthy as possible! And many retirees discover the joy of gardening only after they retire.
And you can jump into this with gifting a Gardening MasterClass from the Renowned Urban Gardener himself, Ron Finley, to give them a head start.
In Gardening MasterClass, he teaches how to grow your own food, keep your plants alive, and find beauty and freedom in gardening, no matter the size of the garden or space. And they can learn anywhere, at any time, and at their own pace.
20) Stand Up Paddle Board
Gift the retiree an inflatable Stand Up Paddle Board for a relaxing water work-out routine in retirement.
An awesome retirement gift that makes someone healthier and helps them live a more stressfree retired life.
Stand Up paddleboarding has become one of the most popular ways of surfing nowadays. Especially amongst retirees because of the low-impact on the body and the relaxing experience you get on the water.

It's a good exercise for the whole body, but you also train your mind and create a state of meditation. The soothing environment on the water and the focus you need to stay on the board calms you down. And gives you a stress-free feeling.
21) Engraved Decanter Set
In retirement, you have happy hour every day. And this Engraved Decanter Set from Home Wet Bar will make happy hour in retirement extra special.
This set is custom made to order with their bestselling Marquee design, and each whiskey gift set features the name, initials, phrase, and date of your choice. All pieces of this personalized decanter set are placed inside a striking handmade maple wood box, stained a rich dark brown, and engraved with the matching monogram.
The Carson style glass liquor decanter is lead-free and can hold 26 ounces. The Rutherford style rocks glasses are made with a thick, weighted glass base, each dishwasher safe. The wooden gift box with lid measures 13″ x 11.5″ x 5.5″.
It's an overall great retirement gift for someone who loves to drink his or her liquor with a bit more style and class.
22) Outdoor Hammock Chair
Help the retiree relax even more in retirement with this Hammock Chair from La Siesta as a retirement gift.
It's made of 100% organic cotton, super soft, extra roomy, and has beautiful bright colors. It's a great retirement gift that is a natural extension to any home decor. Perfect for indoor or outdoor use on the porch, balcony, patio, backyard, or garden.
23) Wellness & Self Care Box (1 year)
Give the retiree a great Wellness & Self Care Subscription Monthly Box ($150) to turn every day into relaxing bliss for their first year in retirement (quarterly delivery).
With this wellness box from Cratejoy called Bath Bevy, you gift the retiree handmade self-care products created to soothe away the stress of the day. It features handmade bath and body items from small indie bath and body companies. And includes bath bombs, bubble bars, bath salts, body scrubs, handmade soaps, and more! They'll get 6 to 10 items per box, and it's beautifully and thoughtfully curated around a different theme every month. Which makes the perfect retirement gift!
24) Personalized Push Pin World Map
Another great retirement gift for a travel enthusiast is this Personalized Push Pin World Map. It's a great conversation starter for any home to treasure the retiree's past travel memories. And acts as a planning board to kickstart the retiree's next travel adventures in retirement. And the personalization gives it that extra touch.
The Map is ready to hang on your wall and has an elegant 2-inch Solid wood Brown frame (39.5 Inches Wide x 27.5 Inches High), and includes 100 pins in a mixture of Red, White, and Black.
25) Bucket List Experience Gift
A bucket list is a list of all the things you want to do before you 'kick the bucket.' And what better way to start to live out your bucket list is with retirement?!
And you can gift the retiree the ultimate bucket list experience to kick off their retirement in a great way. It's a very thoughtful gift that can work encouraging and motivating to keep the momentum going and make the most out of their retirement.
Perhaps you know what is on the retiree's bucket list and are aware of his or her biggest dreams. Well, then it's easy. Find a way to make this dream come true for them. Don't be afraid to be a bit creative if it seems impossible to accomplish.
And perhaps you have to dig a little deeper to find out what's on their bucket list. Ask the retiree's closest loved ones to help you out gather information. It can be anything from skydiving, hot air balloon flight, a wine tasting tour, or driving a Ferrari. With a bit of creativity and the help of others, you can do extraordinary things that will rock the retiree's world.
My Recommendations
Together with your retirement gift you might want to add a nice retirement card with best wishes and a beautiful bouquet of flowers. And to help you out here are my recommendations:
Bouquet of Flowers: Order your flowers easily via the Benchmark Bouquet Shop on Amazon. You order online and they send your order to local florists & flower shops nearby. This unique shop, ships directly from the flower farms in the flowers' bud stage to ensure a long life.
Other recommended articles for you: