You might ask yourself, what type of lifestyle do I want in retirement? I created this helpful list of 10 unique lifestyle ideas for retirement. Also, I'll guide you to the process of how you decide on a particular lifestyle in retirement. So let's get started!


---
1) A Learning Lifestyle In Retirement
A great lifestyle to focus on in retirement is constantly learning new things because you're never too old to learn! According to many research reports, learning new things is related to healthy aging. So it's fun and benefits your health, which helps you enjoy your retirement even more!
According to this article on Harvard Health Publishing, learning new skills can slow down cognitive aging. You need to train regularly when you're doing physical exercise to gain more strength or stamina. The same goes for when you want to get the best benefits for your brain while learning new things. It's important to get out of your comfort zone and regularly learn new things to get the best results.
The best thing about being retired is that you can do things at your own pace. You decide when, where and what kind of new things you want to learn. However, it's helpful when you have easy access to different learning programs. One of the best platforms you can join is the online platform MasterClass.
On MasterClass, you can follow video classes from the best and most renowned teachers in the world in different categories. There are 100+ different classes available in different categories like lifestyle, sports, cooking, writing, music, and many more.
A few of the popular classes on MasterClass are;
Gordon Ramsay Teaches Restaurant-Style Cooking
Aaron Franklin Teaches Texas-Style BBQ
Bobbi Brown Teaches Makeup & Beauty
Kelly Wearstler Teaches Interior Design 
Each class on MasterClass has several video lessons that you can download to your device, allowing you to follow the lessons offline. You can get an Annual Membership for 180 USD, which gives you full access to the platform. 
A Membership for MasterClass contains:
Access To All 100+ classes and categories
PDF workbooks for each class
Audio only lessons
Ability to watch on different devices
Download & watch offline
New classes are added each month
Start your learning lifestyle in retirement with annual membership for MasterClass; 
2) Sportive Lifestyle In Retirement
Did you know that according to the CDC, staying active is one of the most important things you can do for healthy aging? The CDC mentions this in their advice about physical activity for older adults.
Their slogan is "move more and sit less." When looking at the American Time Use Survey (ATUS) of the US Bureau of Labor Statistics (BLS), it might be the best slogan they could choose.
The average amount of time spent of people 65 years and older in leisure and sports is 7.33 hours a day. However, this time is divided into different categories from which watching television (when people are sitting) is 4.5 hours a day. When people are moving, the category sports accounts for only 0.22 hours a day!
I would recommend having a more sportive lifestyle in retirement. Being active benefits your health. You'll be more energetic, which results in doing other things as well. This way, you can create an active and sportive lifestyle in retirement!
One of the easiest ways to start with sports is by using the application Aaptiv. With the application, you can follow different sports programs dedicated to your goals. And you can use the application everywhere you go, so you don't have the hassle of memberships you don't use when, for example, you're traveling around.
3) Becoming A Gardener
Gardening is a popular activity among retirees. Becoming a gardener, you combine the best of both worlds. You have an active hobby, you'll come outside a lot, and you'll learn new things when learning how to garden.
Gardening is a great activity where you train all the muscles in your body without even noticing it. So, if you're not that sporty person but like to be outside en being busy, gardening might be the lifestyle you're looking for in retirement!
Next to physical activity, gardening is also a mindfulness activity, which benefits your well-being.
When you don't have any gardening experience, I recommend following the MasterClass of Ron Finley on the MasterClass platform. You can get an annual Membership for MasterClass here. 
Ron Finley is a renowned, LA-based fashion designer and urban gardener. In his MasterClass about gardening, he teaches the ins- and outs of (urban) gardening and explains how you can make gardening a fun activity to do without much effort! Learn more here. 
4) Start Your Own Business In Retirement
Maybe you've always dreamed of becoming an entrepreneur and having your own business. Being retired is the perfect opportunity to pursue this dream!
There are so many possibilities to start your own business today, and it doesn't mean you have to back to working full time. You can easily start your own business as a part-time business or even set up something that creates a passive income, like blogging (recommended read; Blogging In Retirement: 11 Expert Tips For Beginners.)
Many retirees want to keep working 1 or 2 days a week to stay busy, and because they like doing it. Sometimes people need to keep working because they didn't save enough money for their retirement. One of the most popular businesses that retirees start is becoming a consultant. As a consultant, you can help other companies and easily decide how much time you want to spend on your 'job'.
However, I would recommend chasing your dreams. When you've always dreamed of setting up your bakery or coffeeshop after retirement, why not doing it? It's all about doing what your love and choosing the lifestyle in retirement that makes you happy.
Before you start a new company, it's important to research the competition, your product or service, how profitable it can be, etcetera. A great service that can help you set up your company is Northwest register agent, find out more here.
5) Become A (Semi)-Professional Chef
If you love cooking, retirement is a great time to improve your cooking skills. You can become a semi-professional chef and even dedicate your lifestyle in retirement to cooking. There are several ways you can fill in your time when it comes to cooking. You can look for a part-time job in a local restaurant. Compete in several cooking contests. Start your cooking club, or cook for fun with friends and family. 
The best way to improve your cooking skills is by following the different Cooking Classes on MasterClass. You'll improve not only your kitchen skills but also get great knowledge about international cuisine.
Currently, there are 17 different cooking classes available on the MasterClass platform.
Get your annual Membership for MasterClass here so that you can start with your cooking lifestyle today! 
6) Start With New Hobbies In Retirement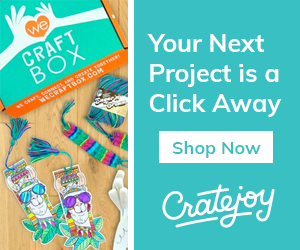 You can spend your time in retirement however you like. It doesn't always have to be business-related or being about improving yourself. The most important thing is that you love what you're doing. And that's exactly what a hobby is.
According to dictionary.com, a hobby is;
"an activity or interest pursued for pleasure or relaxation and not as a main occupation."
So, focusing your retirement lifestyle on hobbies is time well spent! You might ask yourself, what kind of hobbies are fun to do as a retiree. If you're struggling with finding a hobby, I recommend reading one of my articles;
When you're a fan of arts & craft hobbies, I recommend signing up for CrateJoy. With the Arts&Crafts Box from Cratejoy, you'll get a unique hobby-related box delivered at home once a month. This way, you can start with a new hobby each month! Get your Cratejoy subscription here!
7) Become Bilingual In Retirement
Earlier I told you about the benefit of learning new things in retirement. Maybe you've always dreamed of speaking multiple languages or becoming fluent in Spanish. Focusing on becoming bilingual in retirement is a unique retirement lifestyle to choose from.
Learning a new language is not difficult but can take up a lot of time. One of the best ways to learn a new language is by way of total immersion, meaning you spent a long time with native speakers in their home country, learning about their culture and language. Of course, you can start easily using a language learning application, allowing you to become fluent in each language.
Learn more about learning a language at an older age in my article; Can You Learn A Language At 60 Or Older?
The best learning application you can use is Busuu. It was even named the best application of 2020! Learn more about Busuu here.
8) Traveling The World
Together with my family, we travel the world all year long, and it's the best life choice we've ever made! Of course, with Covid-19 restrictions, it's becoming a bit more challenging to go wherever you like, but I'm certain this will be possible in the near future again. You still can travel in your own country, and there's a lot to explore there as well!
Focusing on a traveling lifestyle in retirement is one of the best things you can do. Traveling allows you to learn more about other cultures, it keeps you socially and physically active, and you'll also explore all the beautiful places in the world!
9) Become A Retired College Graduate
Never finished a college degree? Or maybe you're eager to back to school and get a different degree. Did you know that in the US, there are specific college programs for retirees and seniors? Some of these programs are even free of charge! Learn more about the possibilities here.
Going back to college is a great lifestyle to focus on in retirement. It has many benefits because you'll learn new things, get out of your comfort zone, and interact with other people, keeping you socially active.
10) Volunteering Lifestyle In Retirement
Volunteering is an activity that is very popular among retirees. If you want to focus your lifestyle in retirement on volunteering, you need to decide for yourself what it is you want to get out of it.
Ask yourself if you can commit to, let's say, 1 or 2 times volunteering work a week. Do you have the financial position to do volunteer work, or is it better if you're spending this time on a paid job?
Volunteering can be very rewarding because, often, you're able to help other people in need. There are all kinds of volunteering jobs available, like helping out in the community center at your local church. You can even join the international volunteer corps and start volunteering abroad!
If you want to learn more about volunteering in retirement, I recommend reading my article Why Do Retirees Volunteer?
How To Decide On Your Lifestyle In Retirement?
Now that you have several ideas about the lifestyle possibilities in retirement, you might ask yourself, how do I decide on my retirement lifestyle?
It's time to answer the difficult questions. Well difficult? It's actually very simple. You can focus on every lifestyle you want. The most important thing is that you're doing what makes you happy!
The other day I read an interesting article about financially preparing for retirement. Many people ask themselves if they saved enough for their retirement. But to answer that question, you need to decide what kind of lifestyle you want in retirement in the first place.
I'm not here to tell you about your financial position, but I can help you to decide what lifestyle to choose in retirement. As I said, you must choose a lifestyle that makes you happy. Often that means doing the things your passionate about.
The lifestyles that I described in the list above are all fun and rewarding if you're passionate about them—so choosing the right lifestyle for retirement is finding your passion.
Finding your passion in retirement can be challenging because, in the last years, you spent a lot of time focusing on your career instead of the things you love to do when not working. In a few steps, you can easily figure out your passion again. The first step is going back to your childhood. Remember what you loved doing as a kid? Probably you're still getting excited about these activities! Which can be a perfect start to find your passion again. I explain this process step by step in my article How Do I Find My Passion In Retirement? | 14 Helpful Tips.