Retirement is a celebration of a huge achievement in life. And you want to celebrate this achievement by giving the retiree the best retirement gift out there. But what is the best gift for retirement?
The best gift for retirement is a gift that matches the retiree's personality, hobby, or plans for retirement. A gift they can enjoy in retirement or keep as a memory.
Retirement Gift Examples:
hobby gear
travel gear
watch
classes
e-reader
kayak
book
funny coffee mug
personalized gift
gift basket
experience
photobook
To help you find the best retirement gift, I've spent many hours researching retirement gifts and listed the 77 best retirement gifts for men and women below in different categories.
You probably wonder why 77 gifts? Well, I wanted to give you the most wide-ranged selection so you can find the perfect retirement gift that fits the retiree plans for retirement best.
Check out gifts below in categories from hobby-related gifts, books, personalized retirement gifts, electronic and adventurous retirement gifts to funny retirement gifts, and everything in between.
Thank you for supporting Retirement Tips and Tricks: Please note that links in this article are affiliate links. When you make a purchase using these links, we may get a small commission, at no extra cost to you.
Retirement Hobby Gifts
When you know what kind of hobbies the retiree enjoys, you can check for gifts related to that hobby. Or introduce them to a new hobby by giving a gift of a hobby you enjoy, or you think they will enjoy in retirement too. Check out these retirement hobby gift ideas.
1) Gardening Tool Set
A retiree with a big garden, green thumbs, or the desire to do gardening in retirement will love this Gardening Set as a retirement gift. It's a 9-piece tool set made from high caliber cast aluminum, so it doesn't rust.
2) Art Painting Set
If the retiree would love to spend time in retirement on a creative hobby, you can give them this Art Painting Set. Or even if they don't know what to do yet, this beginner's set gives them something to explore. And maybe discover a new talent they didn't know they had. The set includes a hardwood french easel, three different types of paints (watercolor, oil, and acrylic), three stretched canvas, brush set, and expert color wheel.
3) Complete Golf Set
This Golf Set can be the perfect gift for someone who likes to explore golf as a hobby in retirement. This Wilson set for men includes 9 Clubs, 3 Head Covers in a lightweight, ergonomic bag. It's one of the best golf sets out there for a beginner. Expand your gift with a pack 36 Wilson distance golf balls.
4) Jewelry Making Set
A creative hobby in retirement is jewelry making. The retiree can make jewelry for her or himself or create jewelry to gift others. Give the retiree this Jewelry Making Set to promote getting creative in retirement. It's a deluxe starters kit with everything they need to start making jewelry.
5) Magnet Fishing Set
Magnet fishing has become a very popular hobby over the last couple of years. Especially amongst retirees. So this Magnet Fishing Set can be the best retirement gift for a treasure hunter who loves to be outdoors as well.
6) Yoga Set
This Yoga Set is a great retirement gift for someone who loves to do a bit of relaxing and stay active in retirement. And yoga is a perfect way to exercise and strengthen your body while calming the mind. And this 6-piece set is perfect for beginners and advanced yogi's. It contains 6mm dual-layer non-slip TPE Yoga Mat, 2 EVA foam blocks, 6′ cotton strap, mat sized exercise towel, and carrying case.
7) Wooden 3D puzzle (classic car)
Someone who likes to have a brain tease and likes to do complicated puzzles will love this Wooden 3D Puzzle. This cabriolet car puzzle is challenging and requires patience and attention to detail. It's an incredibly detailed car puzzle where the windows go up and down, and the windshield wipers work. If the retiree isn't into cars, you can also check out all sorts of other wooden puzzles.
8) Inflatable Stand Up Paddle Board
Is the retiree an active person who loves to be on or around the water? Then this Inflatable Stand Up Paddle Board is an excellent retirement gift. Stand up paddleboarding is a popular sport, especially amongst retirees. It's a great exercise and an active way of meditating because once you've spent an hour of paddleboarding, you're relaxed and calm afterward.
And this set contains everything the retiree needs: board, adjustable paddle, pump, ISUP travel backpack, leash, and waterproof bag. If the retiree plans on traveling in their RV as well? Then they can easily take this along on the road.
9) The Writers Toolbox
A lot of retirees love to explore a bit of writing. Whether they want to write a novel, family history book or start journaling. And The Writers Toolbox can be the best gift you can give a retiree who has a writing hobby or wants to explore this hobby more in retirement.
The writer's toolbox can help new and experienced writers to get creative and be inspired. It's designed by a writing teacher and contains a 64-page booklet filled with exercises and instructions that focus on a "right-brain" approach to writing. And sixty exercises and other creative games. To inspire writers and get them in the right headspace to let the creativity flow.
Gifts for All Sorts of Retirement Plans
Sometimes the retiree doesn't know exactly what he or she wants to do in retirement. And therefore, it can be hard to find the best retirement gift. But don't worry, I've listed great retirement gifts below to help you out. These gifts can help retirees enjoy retirement better, so for sure will be a hit.
10) (Travel) Hammock
When you think of retirement, you might think of someone relaxing in a hammock. So why not give the retiree the ultimate retirement gift: a hammock. And this Travel Hammock is ultra-light, very easy to use, made of very strong parachute silk, and comes in a small package.
The retiree doesn't have to have travel plans to be gifted a travel hammock. They can take this hammock anywhere they want because it's great to relax on the beach, camp, lake, or home.
11) Folding Camping Table
A sports fane, enthusiastic camper, or a retiree who likes to picknick will love this Folding Camping Table as a retirement gift. It's perfect for tailgating, hiking, camping, picnicking, or to use in the backyard. This camping table is lightweight and features an insulated cooler, 4 cup holders, and a food basket. It also comes with a travel bag for easy carry-on and storage.
12) Inflatable Lounger Air Sofa
This Inflatable Lounger Air Sofa is a very versatile retirement gift and a great gift for any type of retiree. They can use it for traveling, in their backyard, on the lake (yes it floats as well), hiking, attending a festival, tailgating, picnicking, or when the retiree spends a lot of them with his/her grandchildren. It's a fun gift for everyone.
And the great thing is is that this sofa just needs a whisk through the air to inflate. No pump needed. And it will stay inflated for 5-6 hours. It comes with an easy carry-on bag and a bottle opener because you never know when you when, you need one. And you can choose between all kinds of different colors and prints.
13) Charcoal BBQ Grill
Retirement is the best time for Grillin and Chillin. So why not support this new way of life of the retiree by giving him or her a Charcoal BBQ Grill. Someone who loves to entertain guests and loves good food will love this as a retirement gift.
This very traditional charcoal grill also has an offset smoker. So the retiree can do dual style barbecue or use the offset smoker as a small grill when they have just a couple of guests over. You can gift this wood chips gift set for extra flavor. Check out all the grill's features by clicking on the image below.
14) Cake Baking Set
Now the retiree has more time on their hands; they probably will spend more time in the kitchen. And you can help them bake the most delicious cakes by giving this Cake Baking Set. Whether you want to introduce them to a new retirement hobby or give them a hint of baking more of their famous delicious cakes and pies. This starter kit is a great retirement gift. And also a perfect gift for a retiree who plans on spending more time with their grandchildren (baking cookies ad cupcakes) or wants to host a lot of social events in retirement.
This set contains:
hand mixer,
non-stick cake pans,
flour shaker,
mixing bowl,
icing tips,
electronic scale,
silicone brush & spatula,
measuring spoons,
cookie cutters,
baking glove,
aluminum foil and Baking Paper,
cupcake paper cups,
demolding knife,
egg separator,
pizza pan,
loaf pan.
15) Beginners Telescope
With more time on their hands in retirement, a retiree has more time to appreciate the beautiful free things in life. Like watching the sunset or looking at the stars through a Beginners Telescope from their home.
A retiree who appreciates nature or likes to spend time with their grandchildren will love receiving a telescope. It can be a new hobby for them in retirement or a great tool to be an awesome grandma or grandpa. It is compact, lightweight, and portable, so the retiree can take the telescope to their favorite campsite, dark sky observing site, or their backyard.
16) Go Pro Camera
A Go Pro Camera is a great gift to capture all the beautiful moments in retirement. Whether the retiree is traveling or spending time at their lake house in retirement, they can capture anything with the Go Pro Hero 8. It's the best and easiest (travel) camera out there. The retiree can use to capture hobbies, family events, sports activities, nature, etc.
The GoPro Hero 7 & 8 have a built-in stabilizer (earlier models of Go Pro don't have this!). So it gives you very smooth videos. Also, the GoPro cameras are so easy in use and produce such high-quality pictures, videos, and audio recordings. It can be the go-to camera for everything in retirement! And it's compact so it can fit in any day bag.
17) My Bucket List Journal
Everyone in retirement should have a bucket list, right? Retirement is the time to do all the things they love to do. And you can encourage the retiree by making the most out of their retirement by giving this stylish coffee table My Bucket List Journal.
This journal invites the retiree to decide what they want to do with their life in retirement. They collect all of their dreams and desires in one place. This book gives the retiree tips and motivation to start their retirement with the best adventures.
Personalized Retirement Gifts
A personalized gift gives a retirement gift that extra touch to make it even more special. With a personalized retirement gift, you allow that personal and special connection to shine through. You materialize the relationship you have with the retiree, and that will, for sure, be very much appreciated.
18) Personalized BBQ Grill Tool Set
A grillmaster will love this BBQ Grill Tool Set as a retirement gift. The bamboo case is laser engraved up to 15 characters (of your choice), and you can choose between 6 different design options to fit the retiree's personality best. The set contains a spatula, fork, and tongs grill utensils made from durable, rust-resistant stainless steel for an extra-sturdy quality.
19) Personalized Decanter Set
Is the retiree a whiskey lover? Then this personalized Decanter set will be a big hit. The set contains a 23 ounces decanter made of heavy glass and four low ball glasses that hold 8 ounces, each with a matching personalization as the decanter. It's available in 6 different designs, and all are allowing 1 line up to 15 characters, two lines up to 15 characters each or three initials in the order of first, middle, last. You can even add a personalized whiskey barrel.
20) Personalized Wine Glass Set
Is the retiree a wine lover? Then give them this personalized Set of 4 Wine Glasses as a retirement gift. They are White Bordeaux Style Glasses, and each glass holds 19 ounces. You can choose between different designs and personalize it with withe retiree's name or initials. You can even add a Napa Valley Wine Gift basket to your retirement gift.
21) Personalized (Whiskey) Barrel
This Whiskey Barrel can be the best retirement gift for a whiskey, tequila, brandy, or cognac lover. The retiree can use this custom 2-liter barrel can for aging or serving at their home bar, man cave, or countertop. The barrel comes with its stand and includes instructions for curing before using and for creating and aging spirits. Personalize the barrel by using the retiree's name or initials and add a personalized Decanter set.
22) Personalized Gunmetal Beer Mug
Is the retiree a real legend and is also a beer lover? Then he will enjoy this Gunmetal Beer Mug with the text: (Name). The Man. The Myth. The Legend. The mug is made of sturdy glass and holds up 16 ounces.
23) Personalized Cutting Board
A retiree who loves to cook will love getting this personalized glass Cutting Board. You can personalize the cutting board with the retiree's name and a date: for example, their first day of retirement, starting work year, or ending year of their career. It's Rosewood Design and measures 11 1/4″ x 15 3/8″.
24) Personalized Wine Tool Set
Wine lovers will truly enjoy this personalized Wine Tool Set as a retirement gift. The set is crafted in the shape of a barrel and made of MDF Wood, and medium-density fiberboard. It contains a pour spout, foil cutter, stopper, and corkscrew made from stainless steel. And you can personalize it up to 20 characters by engraving the name, initials, or a special date of the retiree.
Funny Retirement Gifts
Retirement is the perfect time to give a funny gift to your friend, co-worker, boss, or family member. And I've selected the best funny retirement gifts out there. Check them out below.
25) Funny Beer Glass
Are you looking for a funny retirement gift for your husband, dad, friend, brother, boss, or co-worker? Their favorite beer will taste a lot better in this Funny Beer Glass with the text: "Today's Good Mood Is Sponsored By Retirement And Beer." It holds up 16 ounces of beer.
26) Funny Wine Tumbler Set
Are you looking for a great retirement gift for your wine-loving wife, aunt, teacher, sister, mom, co-worker, or friend? They will love drinking their wine in retirement in this Funny Wine Tumbler Set with the text: "I Don't Want To, I Don't Have To, I'm Retired." This set contains two pieces of 12oz wine tumblers, two pieces of stainless steel straws, and two pieces of straw cleaning brushes in a designed gift box.
27) Funny Retirement T-shirt
This Funny retirement T-shirt with text: "Retired 2020, I Worked My Whole Life For This T-shirt", for sure, cause a few laughs at the office or retirement party. It's a vintage design, and you can choose between different colors and the men or women fit type.
Another Funny Retirement T-Shirt you can gift is this t-shirt with the text: "The Legend Has Officially Retired T-Shirt. If You Want To Talk, You'll be charged A Consulting fee." You can choose between 9 different colors, and it also has a long sleeve or tank top version.
28) Funny Silk Neck Tie
This Silk Neck Tie with the text: "The Legend has retired" is the perfect gift to celebrate your boss, co-worker, friend, or father's retirement. The tie is made of high quality, luxurious 100% silk, and the design is woven into the wrinkle-resistant silk for lasting durability. It's 55 inches long and 3 inches wide at its base (popular size).
29) Large Funny Coffee Mug
A coffee lover who is retiring should get this Funny Coffee Mug with the text: "The One The Only The Legend Has Retired" as a retirement present. The coffee mug holds 15 ounces of coffee, tea, or other beverage and is dishwasher and microwave safe.
30) Funny Wine Glass
A wine-lover will love getting Wine Glass with the text: "I Can Wine All I Want. I'm Retired." The retiree can sit back and relax, enjoy their retirement days while drinking their favorite wine. You can even add a Wine Gift Basket to make your retirement gift more extravagant.
Retirement Book Gifts
A book is always a great retirement gift. It's a thoughtful gift, a fairly cheap gift, it will last a lifetime, they're easy to wrap, and you can take a book anywhere you want. And a person can never have too many books. So that's why it's always a good choice to gift a book for retirement. And many people read more in retirement because now they have the time to do it.
And to help you out in finding the best book for the retiree, I listed all sorts of books below. But if you want to give the retiree an unmatched selection to audiobooks, you can gift a membership to Audible. Or gift them unlimited reading with a Kindle Membership.
31) 365 Days of Art
This book is great for a creative retiree. 365 Days of Art is an inspiring journal, specially made to help readers explore their creativity. The journal features an activity for every day of the year, ranging from simple creative tasks to more mindful exercises like drawing, painting, and more. So the retiree doesn't have to get bored for the first year of their retirement.
32) The Bucket List
You wish someone the best time of their life when they retire. And to help them make the most of their retirement, you can give them the inspiring book: The Bucket List with 1000 big and small adventures. It's a great retirement gift for a retiree who has travel plans or a retiree who doesn't know yet what he or she wants to do in retirement. It can give them the extra push to make their retirement an adventurous one.
33) Purposeful Retirement
You can wish someone a happy retirement by giving them the book Purposeful Retirement: How to Bring Happiness and Meaning to Your Retirement. The writer encourages the reader to discover their true passion, re-imagine their life, and try out new possibilities. It's a good book for retirees who want to learn how to move from their world of work to a satisfying and purposeful retirement. An absolute great retirement gift for any type of retiree.
34) Destinations of a Lifetime
Another great travel book to give a retiree is Destinations of a Lifetime by National Geographic. You can find 225 of the world's most spectacular places in this inspiring coffee table book with beautiful images from world-class photographers. And it's loaded with information for each location on when to go, where to eat, where to stay. And what to do to make your visit the most enriching and authentic experience.
35) America's Great Hiking Trails
A retiree who loves to hike will enjoy receiving America's Great Hiking Trails. It's the hiker's dream bucket list book out there, illustrating more than 50,000 miles of America's most iconic trails. The book celebrates the forty most famous trails in America that run through forty-nine states and eight national parks.
It's an expert guide with detailed information on every trail, complete with a map and photo gallery. The book explains why it's one of the most magnificent hiking experiences anywhere in the world with detailed hiker-friendly descriptions on where to find the most scenic spots. Including suggestions for shorter weekend and day hikes.
36) Retirement is a Full-Time Job
Retirement is a Full-Time Job is a gift book for retirees with a fun collection of colorful quotes, illustrations, and photos. It's a book that helps the reader to face their retirement with a lot of laughter. It's a small book, so you can choose to give a gift bag with other retirement gifts from this list.
37) 50 States 5000 Ideas
The book 50 States 5000 Ideas is the first book from the same series as 100 Parks 5000 Ideas by National Geographic. It's a #1 bestseller on Amazon that will fuel the wanderlust of every retiree. It's filled with 5000 ideas on Where to Go, When to Go, What to See and What to Do in the 50 states of America. It showcases the best travel experiences in every state, from the most popular to the unexpected.
Retirement Gifts To Enjoy With Grandchildren
If you ask most retirees about what they're looking forward to in retirement. It is spending more time with their family, and especially their grandchildren. So if the retiree has plans to spend a lot of time with their grandchildren in retirement, then why not help him or her along the way and give them a retirement gift they can enjoy together with their grandchildren. And I've selected cool retirement gifts below that both grandparents and grandchildren will enjoy very much.
38) Boardgame Set
The retiree can take Family Game Night to the next level with this Boardgame set. This set contains 15 popular games to play with adults and grandchildren.
1) Checkers, 2) Chess, 3) Chinese Checkers, 4) Parcheesi, 5) TicTacToe, 6) Solitaire, 7) pass out, 8) Snakes and Ladders, 9) Mancala, 10) Backgammon, 11) Poker Dice, 12) Playing Cards, 13) Go Fish, 14) Old Maid, and 15) Dominos.
39) Indoor smores maker
With this Indoor s' mores maker the retiree doesn't have to sit around the campfire to make smores anymore. They can make their grandchildren's favorite snack anywhere they want. And because it's electric, it's also a safer alternative to gas or wood fires. Add marshmallows, crackers, and chocolate to make your retirement gift complete.
40) Towable Tube for Boating
Does the retiree own a boat, or does he or she had plans to go boating in retirement? Then this Towable Tube can be a great retirement gift they can enjoy together with their grandchildren. It fits 3 persons comfortable at the same time, and it's usable both forward and rear-facing to make it extra fun.
41) Kids Science Kit
The retiree can explore, learn, and have fun with over 65 science experiments with this Kids Science Kit. They can have hours and hours of fun doing science together with their grandchildren. A great gift for a retiree who plans on spending more time with their grandchildren but also enjoys teaching them a couple of things along the way.
42) Snow Cone Maker & Popcorn Machine
Sometimes nothing beats a good snow cone or a bowl of self-made popcorn for kids. The grandparents, for sure, will be more popular when they have a Snow Cone Maker or Popcorn Maker Machine at home. You can even add a subscription for Netflix, Amazon Prime, or other popular streaming services to your retirement gift.
43) Swimming Pool Set
Swimming is fun for any age. And gifting a swimming Swimming Pool Set with is fun for someone's retirement. Especially when they live in a place with hot summers. You can even add a floating drink holder to your retirement gift.
Thoughtful Retirement Gifts
44) Engraved Compass
This Engraved compass with the text: "Go Confidently In The Direction Of Your Dreams. Live The Life You Have Imagined" is a great retirement gift. Whether someone is traveling in retirement or he or she is just following their dreams.
45) Original Grain Wood Watch (for Men)
Giving a watch is the most traditional gift for retirement. It's a tradition that started at the company Pepsi Co when they wanted to give a watch as a symbol of giving back time. 'Thank you for your hard work and time, now we give you back time" (as an employer). Or has a wife, friend or family member you can use words like: "I wish you the best time in retirement" or "Make this time the best time of your life".
And this Grain Wood Watch is a very original watch. It's handcrafted with reclaimed American Oak bourbon barrels and espresso plated 316L surgical grade stainless steel. The wood is sustainably sourced and they plant one tree for every watch sold.
46) Michael Kors Rose gold-tone Watch (for women)
As I mentioned above giving a watch is the most traditional retirement gift out there. It symbolizes time and by giving a watch you can say for example:
As an employer or co-worker: "Thanks for your hard work and time, Now we give you time"
As a friend or family member: "Have the best time in retirement!"
As a husband: "I'm looking forward to spending more time together in retirement".
And this Michael Kors Rose gold-tone watch is a beautiful watch to give your wife, aunt, co-worker, mom, friend. It has Quartz movement with analog display and it's water-resistant to 100 m (330 ft).
47) Canvas Photo Frame
One of the best retirement gifts is giving a memory. So what better way to immortalize a memory is to gift a Canvas Photo Frame. It can be a new group photo of all the co-workers, family or friends or a famous picture of a special time in the past. The retiree can hang it up in their home and every day in retirement will be reminded of that great memory.
48) Canvas Photo Collage
Another great memory to give for retirement is a photo collage. If you're planning a retirement party you can create a photo collage of the best party photos and gift it later. Or create a photo collage of all the best memories over time you have with the retiree. It's a thoughtful and very personal retirement gift that will always be appreciated.
49) Create a Video
One of the most special gifts you can give for retirement is a video that you can show on their last day at the office, retirement party or another occasion. They can keep this gift as a great memory to re-watch in retirement. You can ask other people to join you in the video to make it extra special. And here are a couple of retirement video ideas:
compilation of well wishes and personal messages from coworkers, friend, and family members
music video of retiree's favorite song starring co-workers
compilation of retiree's career highlights: with text and photos/ videos
compilation of photos of the retiree with (background) music
create a retirement "movie" trailer
Let friends and family of retiree answer the same 3-5 questions. For example, Favorite memory, the funniest moment, what they love about the retiree, etc. And create a compilation of all the answers.
50) Thank You Award
Especially as co-workers or a company you want to thank the retiree for all their hard work over the years. And you can materialize these words by giving the retiree a Thank You Award and engrave the plate with a personal message.
51) Da Bomb Award
If your friend or co-worker was Da Bomb in his or her job then this Da Bomb Award is the ultimate retirement gift. You can engrave a gold plate with 4 engraving lines; up to 30 characters with your personal message for the retiree.
Electronic Retirement Gifts
52) Digital Picture Frame
This Digital Picture Frame is such a fun retirement gift because the whole family can connect to this device and share their photos instantly. This way the retiree receives pictures from anywhere around the world from their loved ones and see what fun they're up tp. They can keep in touch with the adventures of their kids and grandchildren by send-in photos and can display their favorite photos on this digital picture frame.
53) Apple Ipad
The most versatile electronic gift for retirement is an Apple iPad Tablet. Because as you know life is so much easier with a tablet. Maybe the retiree already owns a tablet and can use an upgrade or you can introduce them to a whole new world.
54) Noise-canceling Headphone (Sony)
The Noise-canceling headphone is a gift anyone will appreciate. It can be used to cancel out noise during traveling: plane, bus, car or anywhere else. Peace of mind is extremely valuable and a noise-canceling headphone can help achieve that. And this headphone from Sony is the Industry-leading headphone with premium sound quality and up to 30 hours of battery life.
55) Polaroid Camera
Give the retiree a Polaroid Camera to capture the best moments in retirement and printed at the same time. Because the "old skool" way of taking pictures is more fun because you have the photo printed in your hand within seconds. And this pocket-sized camera from the famous brand Polaroid is compact, super portable and perfect for a retiree who loves to travel, blog, do DIY projects, have parties, spend time with grandchildren or go on adventures in retirement.
56) Kindle E-reader
Give the retiree unlimited books in one device by giving a Kindle E-reader for his or her retirement. It's the thinnest and lightest Kindle Paperwhite yet with a 300 PPI glare-free display that reads like real paper even in bright sunlight. And it's waterproof, so the retiree can read freely at the beach, by the pool, or in the bath. Add a Kindle Membership to your gift to give the retiree unlimited reading for the first months or year in their retirement.
Retirement Gift Baskets
57) Golf Gift Basket
When the retiree has plans to play a lot of golf in retirement, you can give him or her this Golf Gift Basket filled with a mix of golfing essentials and the delicious snacks.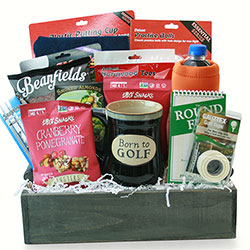 World of Golf – Golf Gift Basket
58) Dom Perignon Gift Basket
Retirement is a celebration of life and that calls for champagne. And when the retiree deserves nothing but the best, then you can't go wrong with this Dom Perignon Gift Basket. Filled with the best vintage champagne in the world. And do you know why? Because it's never produced in weak years, and all grapes used to make each bottle are always harvested in the same year.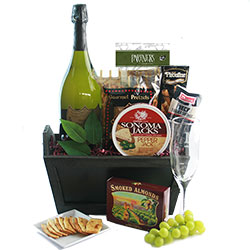 Dom Perignon Greetings – Wine Gift Basket
59) Ultimate Spa Gift Basket
Retirement is the time to sit back and relax and enjoy your new stress-free life. And you can help the retiree a hand by gifting the Ultimate Spa Gift Basket. Filled with rejuvenating bath essentials and wine for the ultimate relaxation in retirement.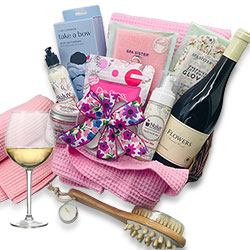 Ultimate Spa Gift Basket – Spa Gift Basket
60) King Gourmet Gift Basket
A gastronome will for sure enjoy this King Gourmet Gift Basket filled with epicurean delicacies and mouth-watering gourmet collection from decadent cheese and crackers to rich and delectable sweets. The perfect start for a gourmet retirement.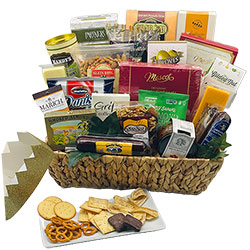 Fit for a King – Gourmet Gift Basket
61) Ultimate Coffee Gift Basket
A coffee lover will love this Ultimate Coffee Gift Basket as a retirement gift. It's jam-packed with assorted gourmet coffees from around the world so they can enjoy a new gourmet coffee every day in retirement. You give the retiree an upgrade in their morning ritual with this gift basket.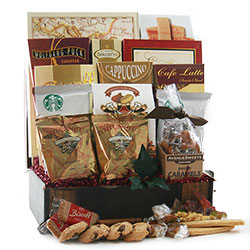 Around The World in 12 Coffees – Coffee Gift Basket
72) Happy Hour Wine Gift Basket
Every day is happy hour in retirement, so why not give the retiree a Happy Hour Wine Gift Basket to enjoy for the first days and weeks in retirement. It's filled with three bottles of wine of your choice and endless gourmet snacks.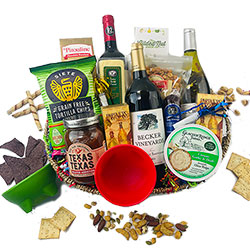 Happy Hour – Wine Gift Basket
Read more: 25 Fantastic Retirement Gift Basket Ideas
Adventurous Retirement Gifts
The gifts below are the perfect retirement gifts for retirees who are young at heart, wild and free and want to make retirement the best time in their lives. They're perfect for retirees who love to be active in the water.
63) Underwater scooter
A retiree who wants to feel like a dolphin in retirement will enjoy this underwater scooter from Yamaha as a retirement gift. It's the perfect gift for a person who loves to be in the ocean and always keeps exploring.
64) Hydrofoil Board
Experiencing ultimate freedom on the water is now possible due to inventions like this Hydrofoil Board. The retiree can sail smoothly in various kinds of water and be the hippest surfer in town.
65) All-in-one Watersports Board
Is the retiree into boating and adrenaline? Then this All-in-one Watersports Board will be a hit! It's a kneeboard, Wakeboard, Wakesurf Board and Water Skis all in one. This board from the brand ZUP is designed to accommodate riders of all ages and ability levels. So the retiree can also enjoy it with grandchildren, friends and family members.
66) Inflatable Kayak
This 2-persons inflatable kayak from the brand Intex is perfect for a retiree who owns a lake house or has plans to travel in retirement and wants to be outdoors as well. They can enjoy being on the water with their spouse, friend or grandchildren. This kayak is designed for smaller bodies of water including lakes and mild rivers and it comes with aluminum oars and high output air pump.
Read more: 25 Great Retirement Bucket List Gift Ideas
Relax and Chill retirement Gifts
When people have had stressful jobs throughout their lives and always worked very hard, they look forward to relaxing in retirement. Enjoying slower days without any stress is what they need and want most out of their retirement day. And therefore I've selected great retirement gifts for that ultimate relaxation experience. Check them out below.
67) Puffy: America's Most Comfortable Mattress
You can't relax when you don't sleep well. Sleeping comfortably and being well-rested will reduce stress and improve someone's relaxation experience. And when you wish someone a comfortable retirement, you gift them Puffy: America's most comfortable mattress.
68) Portable Bubble Massage Spa Set
Give the retiree a complete spa experience with this Portable Bubble Massage Spa set from Intex to enjoy at home. It fits 4 people and the set includes a heating system, 3-way test strip, 2 filter cartridges, floating pool chlorine dispenser, thermal ground cloth, inflation hose, and a carry bag.
69) Foot Massager
Gift the retiree a foot massager for retirement to relax muscles, ease tension and regulate blood flow. This Foot Massager from the brand Nekteck has 6 massage heads with 18 rotating massage nodes.
70) Meditation Set
Meditating is the best way to relax and unwind. With meditation, you train attention and awareness to achieve a mentally clear and emotionally calm and stable state. A more stressfree state. Who doesn't want that? And with this Meditation Cushion Set and Tibetan Singing Bowl, you can help the retiree live a stress-free retirement.
71) Rocking Massage Chair
A beautiful retirement gift for a retiree who loves to spend time at home reading, overlooking the garden, and relaxing is this Rocking Massage Chair from OWAYS. It comes with 3 kneading levels and 3 tapping levels massage functions, 8 massage rollers with heating functionality providing back and neck massage and 7 high-frequency vibrating motors in the seat.
Experience Gifts for Retirement
Life is all about making memories. So that's why sometimes the best retirement gifts out there are experience gifts. The retiree can make new memories to cherish for a lifetime. And below are great experience gift ideas you can give any retiree.
72) Tickets to theater, concert, sports game or museum
Get tickets to a musical on broadway, or a concert of the retiree's favorite artist or band. If he or she is a sports fan you can get tickets for a game of their favorite sports team. You can get tickets for the retiree to enjoy with their spouse, friend or family member. Or you can give tickets for both of you to enjoy together and spend quality time.
73) Give A Masterclass
When the retiree expressed to you that he or she likes to learn something new in retirement. Or always had the desire to be able to cook, dance, write, act or paint you can Give the Gift of Masterclass. The retiree gets access to Masterclass lessons from the best in the world. From cooking classes from Gorden Ramsay to writing lessons from Dan Brown. I can definitely say that this is one of the best gifts for retirement!
Having a passion is important for retiree's health and happiness and you can help them find their passion by giving them this awesome gift.
74) Family trip
Spending time with family is what most retirees look forward to in retirement. So as a family the best gift you can give a retiree is a family trip. And here are a couple of ideas:
Visit a Theme Park with grandchildren
Go boating at a nearby lake
Visit a National Park (Yosemite, Yellowstone, Grand Canyon, etc.)
Cultural trip to Europe
Relax in Hawai or other sunny destination
Go on a (Caribbean) Cruise
Explore a big city like New York or Chicago
Visit family far away
Go camping together
75) Friends Weekend getaway
When your friend is retiring you can gift a weekend getaway to spend quality time together. You can go on a road trip, go camping, visit Las Vegas or a National Park or go on a wine-tasting tour.
76) Retirement Honeymoon
When your spouse is retiring and your honeymoon memories are starting to get vague you can think of gifting a retirement (second) honeymoon to enjoy together. Or as a friend or family member, you can think about gifting a honeymoon getaway to the retiring couple. This for sure will be very much appreciated.
77) A Bucket List Experience
The best retirement gift for a retiree with a bucket list is gifting a bucket list experience from his or her list. Doing something they've always wanted to do is the best start to making the most out of their retirement. And you can make this dream coming true for them. Make sure to check with close friends or family members to find out what the retiree's ultimate dream is.
Recommended Articles
The following articles might be helpful for you to read as well: