You're retired and single and are looking for awesome things to do. Well, I've got you covered. In this article, I share 50 amazing things to do when you're retired and single. Let's get started!


---
1) Follow A Cooking Masterclass
Boost your cooking skills or learn how to cook with a cooking class in retirement. You have to eat every day so why not make it a fun activity and tasteful as well?
And you can find the best cooking classes on Masterclass. From Gordon Ramsay, Aaron Franklin, Thomas Keller to Alice Waters and so many more other world-renowned and celebrity chefs share their skills, secrets, and stories on this streaming platform. You can follow an Italian cooking class, Mexican cooking class, French pastry class, etc – all for one price.
On Masterclass, you can learn at your own pace, anywhere, anytime, and on any device. Whether you want to elevate your cooking skills or want to learn cooking from scratch. These classes are easy to follow and for any skill level. And the best part is when you apply for a class you get unlimited access to an endless amount of masterclasses taught by the world's greatest – all for one price. Check out a video trailer of a cooking class here and see if it's something you like to do.
Did you know that cooking increases your happiness? Getting creative and working with your hands eases stress and restlessness, and enhances mindfulness. You feel more at peace after cooking a meal. Therefore a great thing to do in retirement.
2) Find A Date
You're single. Why not go on a date? Or try to find your perfect match. If you have an eye on someone, ask them out for a cup of coffee, walk around the block, or go out to dinner. If you would like to date but don't know where to find someone. You can check out eHarmony. The leading dating site for seniors.
eHarmony is for singles looking for a serious relationship. It's one of the largest and most popular dating sites out there. Their aim is to help you find the best, serious match, using a compatibility matching system, that offers a basic search filter that allows you to narrow down to a fewer list of possible matches bases on age, city, or location. It's simple and easy to use.
eHarmony offers all sorts of subscription plans, but you can test it out for free and see if online dating is something for you. Because why not?! Maybe the love of your life could be just around the corner.
3) Redecorate Your Home
Now that you're at home more often you want to feel comfortable. And redecorating your house can be a fun project in retirement and allows you to fall in love with your house all over again.
You can do a remodel project of your entire house, or better start with redecorating each room to not get overwhelmed. And there is a great expert that can teach you a thing or two about interior design.
Follow the online Interior Design class from Kelly Wearstler to get all the inspiration you need for a fun home renovation. You don't need any experience for this class.
The award-winning designer takes you behind the scenes of interior design in this fun online class. In 17 video lessons, she teaches you how to make any space feel larger and shows you how to choose colors, materials, and textures. And how to work with space, patterns, natural light, furniture, fun accents, and how to find your own distinct style. 
4) Watch Back Old Tapes
Do you have a box with old tapes in your closet or garage?
Now you can digitalize these tapes with Legacybox and watch back all your memories. And share it with everyone around you. A fun way to spend your time in retirement and a great way to preserve your past for future generations.
At Legacybox you can digitize almost anything; from VHS tapes to Super8 film. And don't worry; they're in good hands. It's all converted hand by hand by a team of trained technicians in the USA.
When you send in your tapes you'll receive your originals plus digital keepsakes that are future-proof and ready to relive. When you purchase a Legacybox you get a welcome guide with simple, step-by-step instructions, safety barcodes for every item, and a pre-paid UPS® return shipping label to ship everything back. Check out Legacybox here.
5) Order Gourmet Meals
Cooking for one isn't always fun.
So, if you don't feel like cooking today or tomorrow but still want to eat a gourmet meal that is freshly prepared…
You can now order home-delivered gourmet meals for one at Home Bistro. They're one of the most successful and popular online meal delivery services today.
They send gourmet meals to your door that are ready to eat. The only thing you need to do is microwave it or boil them for a few minutes while they're inside a bag. Check out Home Bistro best-sellers here.
6) Win Your Retirement Dream
You can win your ultimate retirement dream experience and support charity at the same time with Omaze. They raise money for charity by offering incredible experiences.
You can win amazing vacations, new cars to lunch dates with famous celebrities. Click here to see all the amazing experiences you can win this week.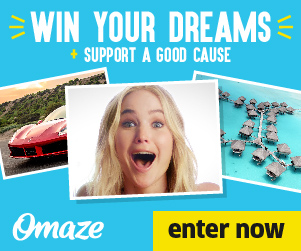 Omaze works with globally recognized Charities Aid Foundation America (CAFA), which validates and facilitates giving to charities around the world. Your donation first go to CAFA, and they make a grant to the designated cause for each experience. Winners are announced every Wednesday.
7) Become A Coach
As a retiree, you have incredible knowledge that you can use to coach others and younger people. Maybe you worked in a job where you can become a mentor for younger professionals. Or become a life coach to help others getting their life on the right track.
If you know that you have got a lot of knowledge to share, but aren't an experienced coach yet, you can follow a certified coaching course at Coaching Training Alliance.
8) Wine Adventure At Home
In retirement, every hour can be a happy hour. So why not treat yourself to amazing wines for a wine adventure at home and become a member of the Wine Awesomeness club and get 20% off.
At Wine Awesomeness you can shop wines by type, grape, or country that are crafted by winemakers all around the world. And the fun part is that with each bottle you can read the story "behind the bottle", get tasting notes, and delicious recipes to pair with your wines. It can be a fun wine tasting to do by yourself or do with a couple of friends.
9) Learn A New Skill
Learning a new skill is one of the best ways to keep yourself busy in retirement.
According to Harvard Medical School "Practicing a new and challenging activity is a good bet for building and maintaining cognitive skills."
Learning new things is important to keep your brain in shape, not to get bored, and makes your retirement fun and interesting. And one of the best ways to learn a new skill is on Masterclass.
It's a streaming platform that offers 90+ classes from the world's greatest in their field. From Serena Williams, Samuel L. Jackson to Anna Wintour. They all have incredible stories and lessons that they want to share with you.
When you get an annual membership to Masterclass you get access to all the classes on the platform plus the following features;
Audio-only lessons
Download and watch offline
PDF workbooks for every class
Watch on your desktop, phone, or TV
New classes added every month
10) Start A New Business
You can be you own boss when you start a new business in retirement.
Take your baking skills to the next level and start a cupcake, cookie, or cake company. Or maybe you have a green thumb and you can work around your neighborhood as a gardener. And when you're good at house maintenance jobs you can become a handyman in your area. There are endless opportunities for you as a retiree.
And if you don't need to do it for the money, start a business of something you love to do and know you can add value.
If you're serious about starting a new business in retirement. Make sure to check out Northwest Registered Agent. They can create the fastest formation online in a matter of minutes. And give you the worry-free services and support you need to start your business in retirement.
11) Do A Craft Beer Tasting
Do you love a nice cold beer? Then you could do a craft beer tasting in retirement. Invite some friends or neighbors over to accompany you.
You can get the best craft beers from America's best microbreweries at the Original Craft Beer Club. They offer top awarded beers that are produced by small-production, independent, artisan, craft brewers from across the country. And the best part is; shipping is FREE. Join their club and make this a monthly activity in retirement.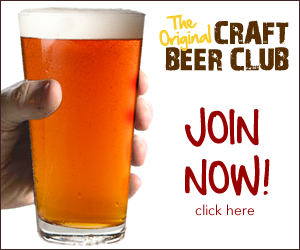 12) Get Into Gardening
Everyone is into gardening these days and especially retirees. It's one of the most popular hobbies in retirement. And perhaps a fun thing to do for you too.
If you want to pick up gardening as your new retirement hobby. Or want to improve your green thumb skills, there is a fun online gardening class by Ron Finley that you can take.   
13) Get A Retirement Job
When you don't know what to do with your time in retirement, you can consider getting a retirement job. And that doesn't mean you have to get back to your old job. You can consider all sorts of jobs in retirement that are fun too. And it's a great opportunity to meet other people and have social interactions on a regular basis.
For example, you can become a dogwalker, park ranger, or a school bus driver. Check out my article: 50 Best Jobs For Retirees if you need more inspiration.
14) Do Volunteer Work
Volunteering is one of the most popular things to do in retirement. Helping others makes you feel good and there are other benefits to volunteering.
You can volunteer at your local soup kitchen, senior center, or apply for senior corps. Or use a volunteering agency to help you find the best volunteer job for you. Check out these websites:
15) Have Fun With Arts & Crafts
Lots of retirees love to get creative. Many women love to knit or my mom and mother in law love to do diamond painting. It's kind of a meditation for them.
When you're not set on one craft project, you can subscribe to the Arts and Crafts Crate from CrateJoy that sends new arts and crafts projects to your door every month. Each month you can create fun projects and allow you to learn a new craft technique.
16) Bake Cookies
Nothing is better than a freshly baked cookie to enjoy with your cup of coffee or tea. And this doesn't have to be bad for your health.
You can get junk-free baking mixes to make delicious and healthier cookies, cake, donuts, and brownies at Foodstirs. These are low in sugar made from sustainable, clean ingredients, and no GMOs. And did I say delicious?!
17) Enjoy A Cup Of Gourmet Coffee
The ultimate retired feeling is to enjoy a fresh gourmet cup of coffee in the morning without having to rush to work. Enjoy your coffee and be mindful while drinking. It will taste a lot better.
At Beanbox you can get yourself expertly curated artisan coffee to enjoy every morning. They have an exclusive and award-winning variety of coffees that can transform your morning cup into a world-class coffee tasting experience. Make sure to try out the World Coffee Tour Box with chocolaty Latin American coffees, fruit-forward African roasts, earthy Sumatran blends, and lots of delicious other coffees from around the globe.
18) Write A Book
A lot of retirees like to take up writing once they retire. You can start writing a novel, poems, autobiography or a family history book for the next generation.
If like to learn more about how to write a book you can follow the online writing class from Margaret Atwood. In her online class, she shows you her creative process and how to develop ideas into novels. She teaches you how to write compelling stories, bring characters to life and how to cope with writer's block. Check out the lesson plan here.
19) Get A Robot Pet
When you feel lonely and want to cuddle a pet, but you don't want high vet bills. You can get yourself a Robot Companion Pet. You can choose between a furry cat with cat-like movements and purring sounds. Or a golden pup dog with built-in sensors that respond to motion, touch, and your voice.
20) Perform A Random Act Of Kindness
The best way to boost your mood and make yourself happy is by making someone else happy. And for that you can perform a random act of kindness.
For example, give out cold drinks to people on a hot day. Or help an elderly person cross the street, serve one day at a homeless shelter, or insert coins into someone's parking meter. There are so many creative things you can do to make someone's day and that puts a smile on your face as well.
21) Go Back To School
Did you know that many colleges offer discounted and often free programs for seniors in the United States? A great opportunity for you as a retiree to keep learning and perhaps earn a degree in retirement.
You can follow shorter-term programs or choose a complete course. It's all up to you. Here's a list of colleges that offer programs for seniors. Or contact your community college and ask what senior programs are available.
22) Stay Healthy
You want to make sure you can enjoy your retirement as long as possible. And therefore you need to make your health a priority every day in retirement. From taking the best vitamins, eating healthy meals, doing exercises for body and mind, and sticking to a healthy sleeping schedule. This all contributes to better health. Which is wealth in retirement!
If you want your health to become more of a priority in retirement, you should get Cronometer. A very easy to use app that tracks your nutrition, fitness, and health data. It's one of the world's most accurate and comprehensive nutrition trackers with over 3,5 million users. You can try it out for free and see if it works for you.
23) Relax And Do Nothing
A successful retirement is finding a great balance between retirement projects, household activities, leisure time, and relaxing time. So besides all the things you do to keep yourself busy, you all want to relax and do nothing for some time each day. You've worked very hard to be able to do this.
Doing nothing and relaxing isn't a skill that everyone is great at, at first. Read my article: How Can I Relax In Retirement for some more tips on this topic.
24) Explore A New Hobby
Retirement is a great time to explore new things and find a new hobby. You can pick up your childhood hobby or find new interests. If you don't know where to start you can read my article: How To Get A Retirement Hobby: 7 Tips.
25) Try Out RV Life
The RV life is for some retirees the ultimate dream. And you can try it out to see if this life suits you too. You can rent an RV for a couple of weeks and visit National Parks and other areas you've always wanted to visit.
And if you like to combine work and travel and keep your costs low you can consider working at RV camps via Workamper.
26) Enjoy Happy Hour
As I mentioned earlier, every hour in retirement can be a happy hour. Now you don't want to become an alcoholic but you do can enjoy a nice drink or cocktail at the end of the day. Invite a neighbor or friend and make it into a social habit and toast to another great retirement day.
At Cratejoy you can get a monthly subscription to a fun cocktail box. In each box, you get three different cocktail recipes, made by top bartenders. It has everything you need to make 12 drinks syrups, bitters, mixers, garnishes & more (other than the liquor). It will make you look at your liquor cabinet in a whole new way.
27) Visit Family
Surround yourself with loved ones. Visit your family members as much as possible. Perhaps even visit the ones you haven't seen in awhile.
28) Babysit Grandkids
You can help out your kids by babysitting your grandkids a day or more in the week. It will save them a lot of money in child care and you have a fun day.
If your grandkids live far away you can try to visit them for a longer period of time if thats possible. You have all the time in the world so why not make the effort.
29) Become A Foster Grandparent
You can become a foster grandparent and be a role model for other kids. And give them life experience, wisdom, love, and attention. And you can learn from them as well. Being surrounded by young people keeps you young at heart and up to date about all the modern technologies.
And they're many different programs out there that are always looking for new grandparents. You can google your state foster grandparent program to see what possibilities are out there. Or check out National Service for more information on becoming a foster grandparent.
30) Host A Game Night
When you love to play games you can host a game night in retirement. Perhaps you have a nice group of (single) friends that love to hang out every week or month. Or invite family members or neighbors over for a fun night.
31) Host A Garage Sale
Go through all the stuff in your house and put things you don't need on sale. Because a garage sale is a great opportunity to get rid of things, earn some extra cash, and get in contact with other people. Who knows, maybe your next-door neighbor can be a new friend in retirement. And that all because you hosted a garage sale on a Sunday afternoon.
Also, less stuff means less stress. A clean and organized house is a comfortable house to live in.
32) Join A Club
You can consider joining a club in retirement. This is what a lot of retirees love to do. Whether it's a book club with neighbors, gym club, running club, or tea club. Being surrounded by like-minded people with the same interest makes your retirement days a lot more fun. And having daily social interactions is important to have in retirement. It's good for your health and decreases the chances of getting lonely or depressed in retirement.
33) Create A Retirement Bucket List
Retirement is the time to do all the things you always wanted to do. And creating a bucket list is a very practical way of finding out what you want to do most with your time in retirement. Check out my article: 101 Ideas For Your Retirement Bucket List to get inspired.
35) Go Hiking
Nature does wonders for your physical and mental health. After a walk in the park or forest etc, you feel much better about yourself and energized for the day. So, whenever you feel down. Go outside for a walk.
36) Become A Dog Walker
Retirees love to be active and many become a dog walker as a new retirement hobby and job. It's fun to be around dogs, you feel useful, you earn some extra cash and you're outdoors and physical so that's good for your health.
With the app Wag, you can become a freelance dog walker on-demand within your neighborhood. People can hire you to walk their dog just like an Uber service. And if you don't know how to control a dog but like to be a dog walker in retirement you can follow the online Dog Training Class from Brandon McMillan. The Emmy-winning host of "Lucky Dog".
37) Invest In Old Friendships
Sometimes life gets in the way and you haven't seen or spoken to some old friends in years. Not that you wanted the end the relationship. It's just how things go. But retirement is a great time to get back in touch and invest in these old friendships. Perhaps they're in the same position as you and you can rekindle the "flame". You can organize a nice reunion, send them an email, or give them a call and see how things work out.
38) Conquer A Fear
The things you want the most in life is on the other side of fear. And because you want your retirement to be the best time of your life, that also means you probably have to conquer a fear to get there. Don't let doubt get in the way; it never gets you closer to your dreams. Whatever fear you have from public speaking or afraid of heights, try to make an effort to conquer it. Conquering that fear is liberating and gives you more confidence and life energy than anything else.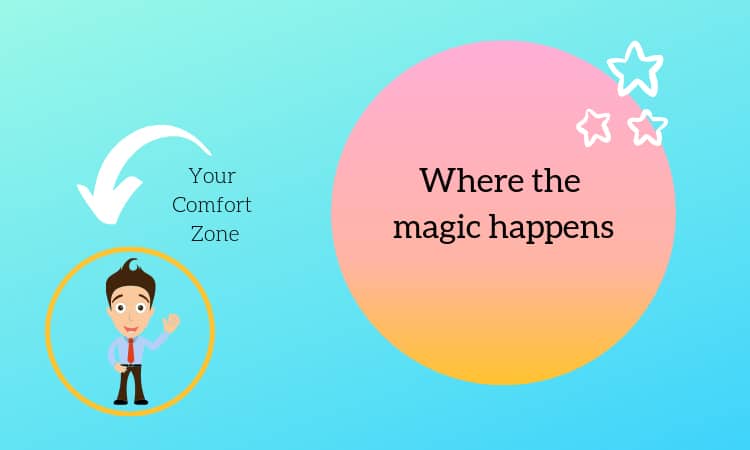 39) Join A Gym
Join a gym and get (back) in shape. It's a great place to meet other people and it's good for your health as well.
40) Take A Nap
Retired means doing what you want, whenever you want. So if you want to take a nap. Take a nap.
41) Give Yourself A Retirement Gift
Have you treated yourself with a nice retirement gift?
Do not spend all your retirement savings on a boat right now, but check out what gift you've always wanted and can afford as well. Do you want to know what my #1 pick as a retirement gift is? Click here.
42) Clean Out Your Closets
Whenever you feel bored you can clean out your closets and get rid of all the stuff you don't need. Decluttering is freeing. It's removing all the stuff you don't want in your life and keeping the stuff you do want.
And after cleaning out your closets you can donate it or sell it on eBay or during a garage sale.
43) Date Yourself
Try to learn to be alone. It's a freeing and empowering experience to love your own company. Because often we want to keep ourselves busy to avoid certain memories and struggles we have. And that's why dating yourself and spending time with yourself is much more important than dating someone else. You have to live with yourself your whole life, so you want it to be good company.
And there is such a confidence to taking yourself out to dinner or going to the movies by yourself. Just do it and you'll experience it's much more fun than scary.
44) Get A (foster) Pet
Thinking about adopting a pet? Below are organizations where you can look online for pets that need fostering or are up for adoption. It, for sure, will keep you busy in retirement.
45) Start Journaling
Journaling is a great stress management tool. Journalling improves your mental clarity, it helps to solve problems and improves overall focus. With expressive writing, you're clearing the mental clutter, and you also transform the problem you have from your head to the paper. It helps you to manage change better. Get a journal on Amazon here.
46) Watch The Sunrise & Sunset
Go watch the most beautiful live painting in the world for free: sunset or sunrise. Set your alarm and go to a place with a beautiful sunrise or grab yourself a nice cold beer or glass of wine and watch the sunset. It makes you forget about your day and just enjoy the moment.
47) Go Stargazing
Another free thing to do that makes all your problems in life seem small is watching the stars at night. Go to a dark spot in your area or an official Dark Spy Park that is an area, usually surrounding a park or observatory, that restricts artificial light pollution and has a quality of starry nights. Or visit one of the best stargazing places in the USA:
Natural Bridges National Monument, Utah
Mauna Kea, Hawaii
New Mexico True Dark Skies Trail
48) Unplug
One of the best things you can do in retirement is switch off your phone, TV and computer just be in the moment. Time goes by so fast when we turn on the TV or scroll aimlessly over the internet. It doesn't make us feel better, useful or worthy. And when you unplug for a couple of hours a day or one day in the week you learn to appreciate the the moments in life more.
49) Go For A (long) Drive
I like to just drive, turn on the radio or music and just sing a long. So I suggest just go for a drive, see where you end up and enjoy the view and blast some good music through your speakers.
50) Create A Piece Of Art
Working with your hands boosts your happiness. Especially when you're building something creative. You can knit a scarf, upcycle an old piece of furniture or paint a nice painting. Just being creative is a nice way to spend your time in retirement and after finishing makes you feel good about yourself too. You can check out Pinterest or YouTube for fun projects and inspiration.
Recommended Articles
If you liked this article, you might want to read my other articles: