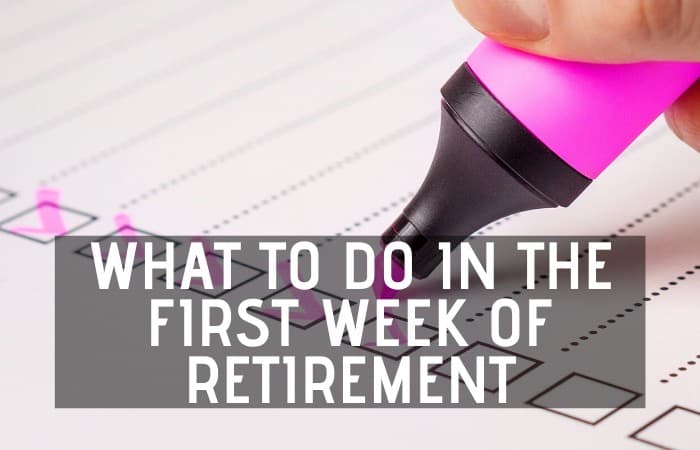 When you're a new retiree or if you're planning your retirement, you probably wonder what you should do in the first week of retirement? No need to look further, I'm going to help you out.
11 Things You Should Do In The First Week Of Retirement:
Celebrate your retirement,
Enjoy that feeling of freedom,
Get comfortable with the transition,
Treat yourself spontaneously,
Avoid watching TV
Avoid aimless scrolls on the internet,
Say NO to others,
Make concrete plans,
Rediscover your identity,
Set your first goal,
Start a healthy routine.
There is more you need to know to be better prepared for your first week in retirement. Because many retirees are going into their first week cold turkey, and that doesn't always go well. So, continue reading.
Just a heads up, this post contains some affiliate links. As an Amazon Associate, I earn from qualifying purchases. Purchases you make through these links may earn us a small commission, at no extra cost to you.
Things You Should Do In The First Week Of Retirement
Your first week in retirement is a very exciting time, but it also can be a bit of a scary time. Many retirees have mixed feelings and don't know exactly how they feel or how to describe it. Some retirees describe it as chocolate: you don't know how to describe the taste until you tried it. So you don't know how to describe this feeling of retirement until you experience it yourself.
It certainly feels like freedom. Freedom to do whatever you want and whenever you want. And there is no limit to it. Your time is yours now. Forever. And that feeling is amazing.
For many retirees, this is exciting. And for others, it's a bit scarier. The first week comes with a full range of emotions. And these emotions are okay and normal to have but remember, it's only scary if you choose to make it scary. So decide to make this time exciting, and it will make your retirement a lot more fun too.
#1 Celebrate Your Retirement
You've worked very hard to get to this stage in life and so take a moment to celebrate this with coworkers, friends, and family. How you wish to celebrate your retirement is totally up to you. You can make it big or small, have multiple celebrations with different people, or maybe someone else is already planning your retirement party.
Besides having a retirement party you can celebrate your retirement by gift yourself an Annual Membership to Masterclass. It's a streaming platform that allows anyone to watch or listen to hundreds of video lessons (for any skill level) taught by the world's greatest.
Just to name a couple of World's Greatest on Masterclass: Ron Finley, Aaron Franklin, Dr. Jane Goodall, Serena Williams, Christina Aguilera, Hans Zimmer, Neil deGrasse Tyson, Stephen Curry, Carlos Santana, Jimmy Chin, Dan Brown, and many other. Did you know there are more than 100 different courses currently available on the MasterClass platform?
#2 Enjoy That Feeling Of Freedom
That first feeling of freedom in your first week of retirement is hard to describe. It isn't like a weekend because you don't have to go to work on Monday, and it doesn't feel like a holiday as well. Waking up every morning and knowing that you don't have to go back to work, ever. It's an exhilarating feeling. And you should embrace these feelings and enjoy all the sensations that come with this first taste of total freedom. Do not let your fear rob you of this amazing feeling. Don't go in the productive mode like you used to. Retirement is what you worked for your whole life, so take a moment to breathe and let it all sink in. It is a feeling that you deserve, so let it happen.
#3 Get Comfortable With The Transition
Transitioning from work into retirement is not a process of a couple of days. It takes a bit of time to adjust to this new life with different priorities and different goals.
Your first week is still the honeymoon phase of your retirement filled with maybe retirement parties, social gatherings, and fun activities planned. You're too busy with transitioning into retirement. And that's all good.
A little preparation and knowledge of what you can expect go a long way to make your transition as smooth as possible. The stages of retirement can be described in five stages that I explain thoroughly in my ebook The Five Steps To Happiness In Retirement. The five stages of retirement are;
1) Pre-retirement: You're planning your retirement while working. But retirement is coming near.
2) Honeymoon: You're last day at the office and first weeks in retirement where you enjoy your new-found freedom.
3) Disenchantment: Just like a wedding: the emotional high has worn off, and reality sinks in. Is this it?
4) Reorientation: You're re-inventing yourself again in retirement.
5) New retirement: You have found you're new identity and are comfortable in retirement. You're living and enjoying your retirement.
Everyone will go through these phases in retirement, but everyone's journey is different. So you don't know how yours will be, and it's nothing to be scared of. But it's good to have a knowledge of these phases to be prepared from the first week of retirement. Some stages can feel uncomfortable, so you need to give it time to get comfortable again.
#4 Treat Yourself Spontaneously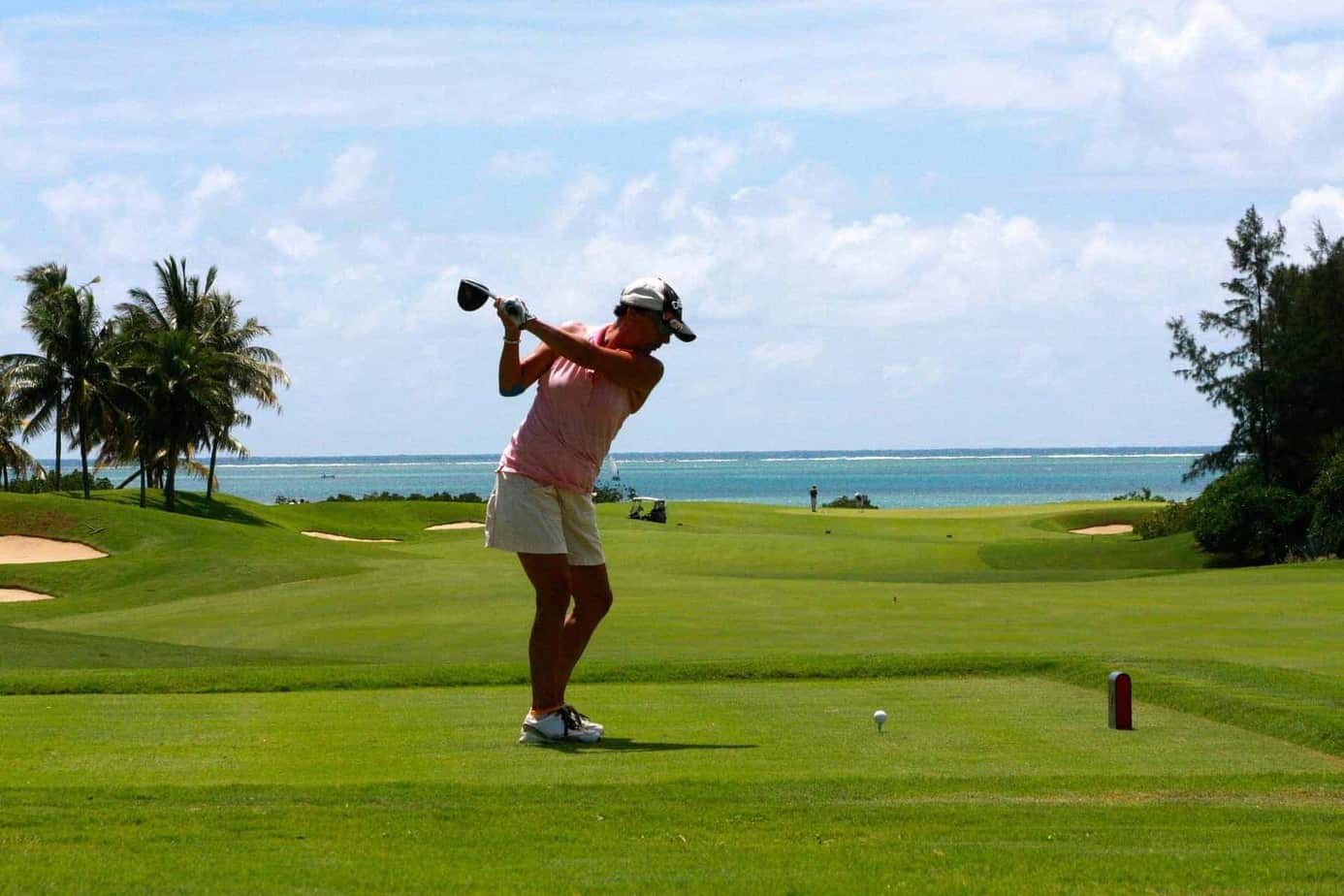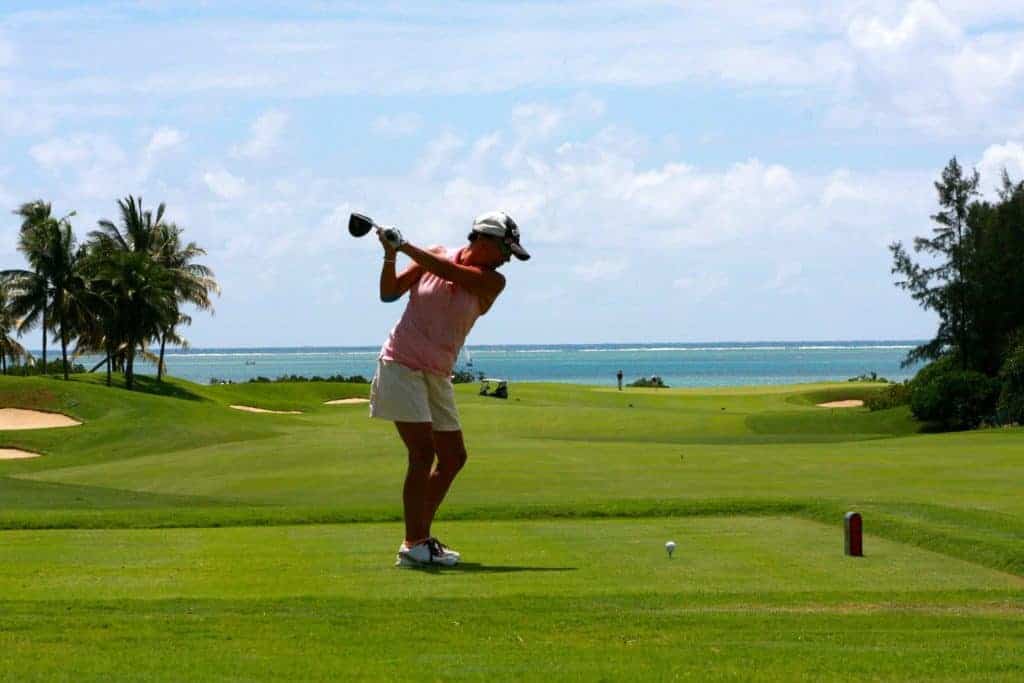 Celebrating the taste of total freedom is treating yourself spontaneously in the first week. You always had a schedule or work priorities to go to, and now that pressure is off, its time to enjoy it.
And how you want to treat yourself in your first week of retirement is up to you. Some enjoy eating Waffles on a Wednesday instead of the usual Sunday. But to give you some extra inspiration, here are some ideas:
Go to the golf course in the middle of the week.
Have a cocktail at noon on Monday.
Visit your family during the week instead of at the weekends.
Go swimming at a nearby lake in the morning
Grab a coffee at your favorite coffee place
Have a gourmet lunch with a friend
Call another retiree to meet up
Sleep in till noon (don't set the alarm)
Apply for a class you've always wanted to take
Have dinner at your favorite restaurant
Like I mentioned before, I'm really a fan of the MasterClass platform. It's the perfect platform if you want to follow a course in all kinds of categories. The beauty is that you can follow these video lessons at your own pace, everywhere you like! You can even download the lessons to your device and watch them offline!
Maybe you always wanted to start with gardening, but don't know how? The MasterClass of Ron Finley is the perfect course to start with!
There are over 100 courses currently available, and every month new courses are added to the MasterClass platform. Curious and want to learn more?
#5 Avoid Watching Too Much TV
A lot of retirees tend to fill up their retirement hours watching TV. And that's a bad habit you want to avoid in the first week and every week of your retirement. And if you nip in the bud early, you will prevent it from happening and turning it into an unhealthy habit later in retirement. You want to start your first week of retirement with good habits, and watching TV isn't one of them.
If this is a treat, you want to give yourself for your retirement in the first week. You should go for it. Maybe you haven't had the time to watch a new series on Netflix or watch that documentary you always want to. Watch it. But make sure you limit your time watching TV as much as possible. The disadvantage of watching a lot of TV in retirement is that it makes you feel meaningless and useless at the end of the day. And that is where loneliness and depression can sneak up on you.
And watching a lot of news all the time doesn't improve your mood as well. Of course, you want to be informed, but there are other ways to do that by reading books, for example. Many retirees have become conspiracy theorists because of exposing themselves to too much TV, bad news, and other meaningless tv programs.
#6 Avoid Aimless Scrolls Through The Internet
You also want to avoid aimless scrolling over the internet in the first week of retirement. And even during the rest of your retirement. You want to nip this in the bud as well before it becomes a habit in retirement. And what better to start good habits and routines than in the first week of retirement.
When you go on other people's social media accounts like Facebook, Twitter, or Instagram, that doesn't make you feel better or good about yourself. Social Media is a wrong reflection of the reality of life. Everything seems perfect on social media, and comparing your life with theirs is a very easy route to take and a very unhealthy route many people take. It takes a strong mind not to compare yourself to others, and that feeling of unworthiness can sneak up on you very quickly this way.
If you're planning a trip or a vacation, then scrolling the internet to look for tickets, ideas and inspiration is a very meaningful way to spend time on the internet. So you don't want to avoid that; you want to avoid using your well-earned free hours filling up with aimless activities.
Read more: How To Retire And Travel Cheaply: 20 Helpful Tips
#7 Say NO to others
Everyone knows that you're retiring, and therefore everyone knows you have a lot of time on your hands now or soon. So people tend to ask you for help, favors, and other things at the beginning of your retirement very often.
And it's important to say NO to almost everyone to make room for yourself to enjoy your first weeks in retirement. You use this time to clear space in your mind for you to think about how you want to spend your retirement.
If you say yes to a lot of favors, you become a "slave" to someone else's schedule again. You're committing your time to them, and your time is no longer yours. And that isn't what you've worked for all these years, am I right?
So you want to make conscious decisions on how you want to spend your time in retirement before you give your time to others.
If you haven't figured out how you want to spend your time in retirement, you need to learn how to say no quickly. Saying NO takes a lot of courage at first, but it will get more comfortable every time you do it. The sooner you show your boundaries, the better and easier it gets in the long run. And once people know you have limits, they will stop asking you for favors all the time. That's how simple these things work.
For me, saying no wasn't my strong suit. But after I burned out, I had to learn to say NO through the hard knock of life, and I'm getting very good at it. It's a valuable lesson I learned early in life, then maybe most people will, but it's never too late to learn this life lesson.
It will always be challenging for me to manage other people's expectations, but I'm getting better at it every day. And so can you. And staying strong and true to yourself will help you enjoy your retirement even more.
An example can be not committing yourself to a charity or babysitting your grandchildren a fixed day in the week. Give yourself a little breather and explain to people why you're taking your time, so they understand where you're coming from.
You can use words like: "I'm not saying NO, but I'm saying NO right now to give myself space to figure out how I want to spend my time in retirement. If I figured that out, I'll come back to you". Everyone will understand this.
When you want to know more in my ebook, I have a chapter: What Should You Not Do When You Retire, which will be an interesting read for you.
#8 Make Concrete Plans
Starting your first week in retirement with a couple of concrete plans is something to hold onto and also something to look forward to. You don't want to fill up your entire week with an appointment after appointment or filled with many commitments.
Schedule a short appointment a day or only 2-3 appointments in the first week. It is enough to have something to look forward to and also have enough space for spontaneous plans.
In the past, you probably had many situations where you would say: "Yes, we should get together sometime." And it never comes to it. Well, now you don't have to wait for some time, you can get your retirement schedule out and plan it when these situations happen again. And making concrete plans helps you enjoy retirement better.
Socializing is a crucial element to live a happy retirement. Expand your social circle in retirement. You want to have things to look forward to in life, so you don't want to quit planning for retirement. You want to keep planning in retirement. Therefore, make sure you make concrete plans in retirement week after week. And leave space for yourself to explore new activities.
#9 Rediscover Your Identity
In retirement, you have to rediscover your identity. Many people identify themselves with what they do compare to who they are as a person. And because you worked your entire life, it isn't strange that your job has become a part of your identity. And that's why a lot of retirees struggle with their new identity in retirement. You're not your job anymore, but what are you?
Questions as who am I? What do I like? and What don't I like? Start to arise. And that's normal for the beginning of your retirement. And you want to make sure you question yourself thoroughly and discover yourself again.
And this can be a terrifying phase, but you can also have fun with it. Try out new things, get back to an old hobby, create a bucket list, write down your mission statement in life. Use doing things and trying out new things to rediscover yourself. And that means getting out of your comfort zone. That's the only way to personal growth.
After questioning yourself, knowing what you like and want out of life, it helps to create a retirement business card to identify yourself again. Or visualize a business card to describe yourself. Maybe your new identity is one of these things: entrepreneur, gardener, world traveler, adventurer, consultant, coach, or artist.
This process of rediscovering your identity is not something that can be done in the first week of retirement. As to many things in your transition into retirement, it takes time, and for everyone, the phases are different. But it's helpful to know that this phase can occur at the beginning of your retirement. And with knowing what's coming, you can arm yourself better.
#10 Set Your First Retirement Goal
Goals in life are essential. Setting goals for yourself is crucial to accomplishing great things in your life. And retirement is no different. Goals help you move forward in life, and it enables you to prioritize your time better.
By setting a goal:
You will move your life forward,
You push yourself out of your comfort zone,
You make dreams reality,
You help believe in yourself,
You know what you truly want in life,
You can live your retirement to the fullest.
In the first week of retirement, you want to give yourself a bit of time to figure out what you want. Maybe you need a couple of weeks or months for that. But it's important to set (small) goals for yourself in the first week of retirement to give your life direction and purpose, directly.
You don't want to waste your time in retirement; you want to use your time in a meaningful way. And you can use the first week to set a goal that is accessible and which you can accomplish in days/ weeks or a couple of months. It gives you a reason to wake up every morning.
And if you split up your goal up in different daily steps, you can check these steps off daily. And that will make you feel accomplished and self-worthy at the end of each day. It's what you need to keep a positive mindset in retirement.
After you've accomplished your goal(s), you can set new ones. And don't be afraid to dream big. A dream becomes a reality if you focus and keep working hard towards it. You'll be surprised what you can accomplish in a year. So dream big and write down your goals using the SMART method.
The SMART method is writing down a goal that meets the following criteria: Specific, Measurable, Attainable, Relevant, and Time-bound. This way, your goal becomes more tangible and measurable. If you fail at a first attempt, you can reevaluate your goal better with SMART and adjust where needed.
Read more: 101 Ideas for your Retirement Bucket List
#11 Start A Healthy Routine
You want to live a long, happy, and healthy retirement and that means you need to stay healthy. And what better way to start than in the first week of your retirement with creating healthy routines. It's easier to start with healthy routines and habits right away than later in retirement.
And that means you need to eat healthily, keep your body healthy, and also staying mentally healthy. And creating a morning routine where all these elements are covered is the best way to do it.
Morning routines are great because:
It gives you something to hold onto in endless free retirement days
It helps you limit wasting your days
It will set the mood and mindset for the rest of your day
It creates momentum, which will lead to future success and goal achievement.
If you win your morning, you win your day. So make sure your morning is fruitful, so you go into the rest of the day with a positive mindset.
And creating the best morning routine is different for everyone. Everyone has a different biological rhythm and varied interests. So try things out to optimize your perfect morning routine. And here are a couple of examples you can try out when you're creating your morning routine:
Exercise – hike, walk, run, swim, lift weights, stretch or do yoga
Mentally – create stillness in your mind by using a couple of minutes each morning to do nothing; to process your thoughts, declutter your mind, and start your day with calm thoughts. Or practice mindfulness with apps like Headspace or Insight Timer that guide you through simple meditations.
Educate yourself – Fill your brain with positive and ideas from others. Read an (educational or inspirational) book. You can also listen to an interesting podcast or watch an inspirational TEDTalk.
Evaluate – Refocus and remind yourself of what is important to you and focus on things you want to achieve that day.
Create a positive mindset with affirmations – Affirmations are encouraging words you can tell yourself to achieve your goals, overcome your fears. And be healthy, and stay happy. You can use these examples:

I am grateful for…
I am… (list positive qualities about yourself)
I want to overcome my fear of…
My goal for today is…
Craft your personalized morning routine in the next couple of days to plant a seed for a healthy habit. On average, it takes about 60 days before a conscious practice becomes an unconscious habit. So you have to force yourself to repeat these habits every day before you can go into autopilot.
Enjoy your first week in retirement!